Hi, this is Allison Sheridan of the NosillaCast Apple Podcast, hosted at Podfeet.com, a technology geek podcast with an EVER so slight Apple bias. Today is Sunday, March 21, 2021, and this is show number 828.
Before we get into the show, I wanted to mention that there was a rumor that there was going to be an Apple announcement on Tuesday 23 March. That's 2 days from when I'm recording and we haven't heard "boo" from Apple on it, so I highly doubt it's going to happen. But if it does I want to remind everyone that whenever there's an Apple announcement, we like to gather in our chatroom at podfeet.com/chat. This will take you into Discord where you can lurk or create a name and login. Steve and I are never on voice during these things, but rather we let everyone listen and we get to play in the chatroom typing away furiously with brilliant commentary such as, "Wait, my feed froze, can you guys still see it?" Anyway, if and when we get an announcement, I hope you'll join us in our chatroom.
Blog Posts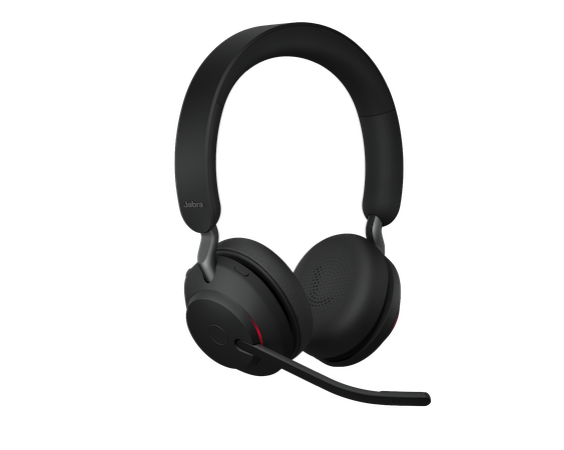 After finishing my recording with Andy about SiteImprove, I told him that the audio coming from his headset microphone was extraordinarily good. I'm not a fan of headset mics because they're usually tinny and kind of scratchy sounding, and often pick up a lot of breath sounds.
As you just heard, his audio was rich and full and had zero breath sounds. The model of headset he was using is the $250 Jabra Evolve2 65. It comes in black or "gold beige", has soft-looking memory foam on-ear headphones, and a padded over-the-head strap. It comes with either a USB-A or USB-C Bluetooth adapter. You can charge with the included charging cable, or you can buy the charging stand for another $50.
Andy said that he charges it maybe every 10 days (and in his job, he obviously is on a lot of calls), and at that he has never heard it say "battery low", only "battery medium" a few times. Jabra says it will charge to 37 hours of battery in 90 min or 8 hours in a 15-minute fast charge.
The one thing I'd like to see in this headset is an option for a wired 3.5mm connection for those use cases where Bluetooth is not an option, like when you need to monitor your own voice.
if you have trouble speaking directly into a mic and prefer a headset microphone, I really implore you to look into the Jabra Evolve2 65
Support the Show
That's going to wind this up for this week. Don't forget to send in your Dumb Questions, Everything is Fiddly recordings, comments and suggestions by emailing me at [email protected], follow me on twitter @podfeet.  Remember, everything good starts with podfeet.com/. podfeet.com/patreon, podfeet.com/paypal, podfeet.com/facebook, podfeet.com/slack!  And if you want to join in the fun of the live show, head on over to podfeet.com/live on Sunday nights at 5pm Pacific Time and join the friendly and enthusiastic NosillaCastaways.   Thanks for listening, and stay subscribed.