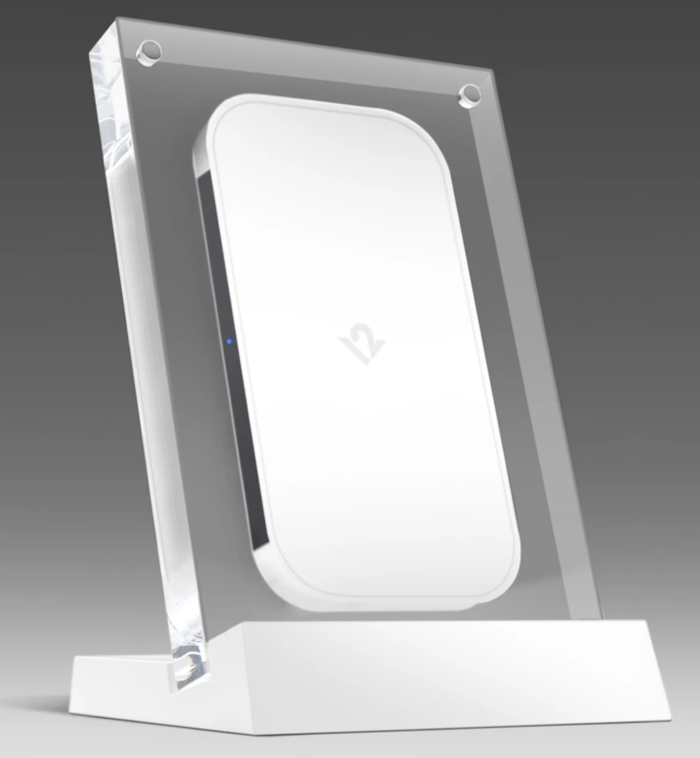 Hi. This is Sandy Foster with a review of Twelve South's PowerPic mod Wireless Charger.
First of all, I should say that I've purchased from Twelve South before. I have their AirFly Bluetooth transmitter for wireless headphones, which I've loved using on airplanes in the past and will again when I can finally travel once more.
I also have the AirSnap Pro, a very nice leather case for my AirPods Pro. Mine is a pretty pale blue color, since I'm not big on brown (the other option), and it has a carabiner to snap securely onto my bag. It also allows for charging the AirPods, either with a cable or wirelessly, without removing the case.
I added the PowerPic mod to my collection recently when it was on a Black Friday special. I chose the white model, and I like it very much. I keep it on my bedside table, but it would be equally at home in any room of the house, as it's really quite good looking. So what is it, and what problem does it solve?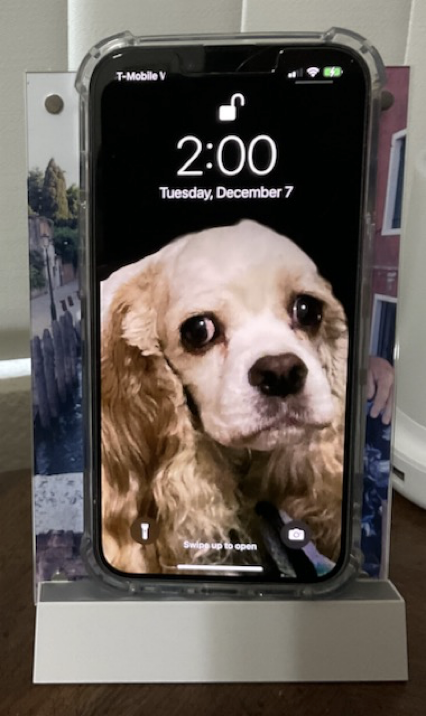 Basically, it's a Qi charger that will charge an iPhone or AirPods, like many other chargers. However, it's also a picture frame, which is a very nice touch. You can use the included graphic, or you can opt for a photo from your own collection. This solves the esthetic problem of so many chargers being rather odd-looking, if not downright ugly, if that's important to you.
So how does this charger work? The PowerPic mod is a lucite base with a wide slot in the bottom, into which a pair of lucite "slabs" slide after adding your photo or graphic between them. The two slabs are held together with tiny magnets, and the entire thing slides quite firmly into the slot in the base. Since it takes a bit of force to get that put together, it's not going to fall apart when you move it. Additionally, the picture-holding "frame" can be inserted into the base either in portrait or landscape orientation, according to your preference.
Included in the well-thought-out packaging is a USB-C cable, though you will need to provide your own 20-watt USB-C power adapter.
I've found it extremely easy to use; I simply place my iPhone 13Pro up against the photo, and it connects and charges without any drama or fiddling; even the camera bump isn't a problem. Because the phone is charging vertically, rather than flat on my bedside table, it takes up very little space, and I can rely on my phone being completely charged in the morning.