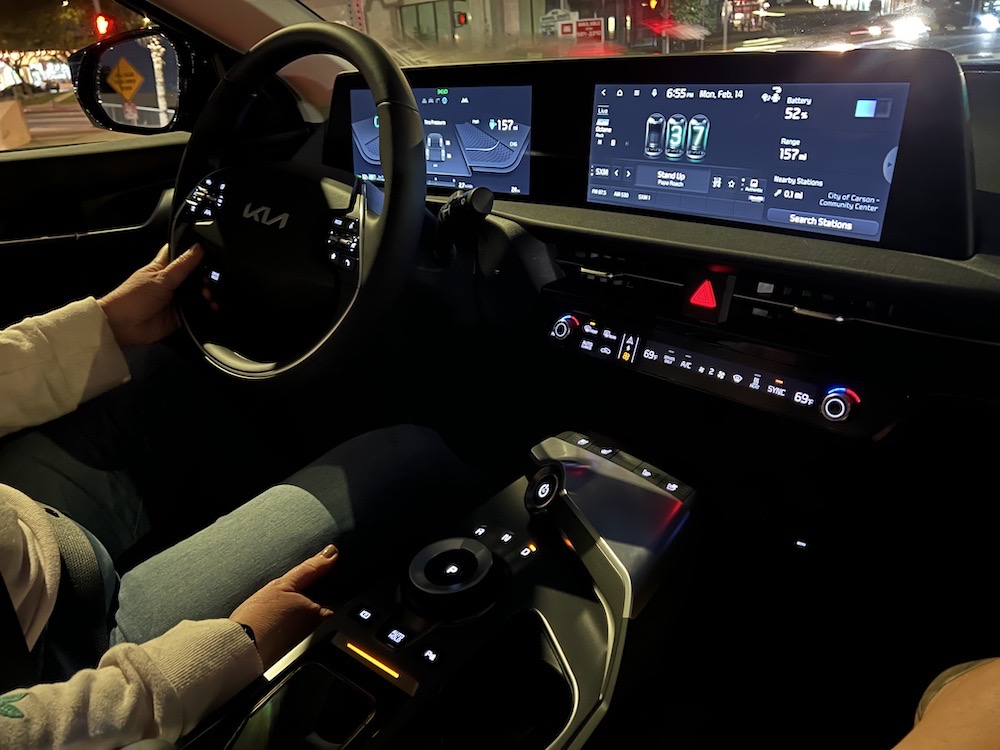 In this week's episode of Chit Chat Across the Pond Lite, Cheyenne Swenson joins us to tell us about her new electric vehicle – the Kia EV6. Cheyenne explains how she calls it a spaceship because it's got two 12-inch wide aspect ratio displays and because of how different it is to drive from any car she's ever owned.
We talked about how she chose this particular EV and why she went electric in the first place. She explains the two screens and what information goes where and why, and also holds it over me that her car actually has dedicated dials for temperature and the radio. We talk about the backup cameras, how well the cruise control with lane steering works, and how weird the door handles are.
Cheyenne is a joy to talk to as she's funny and well-informed at the same time.