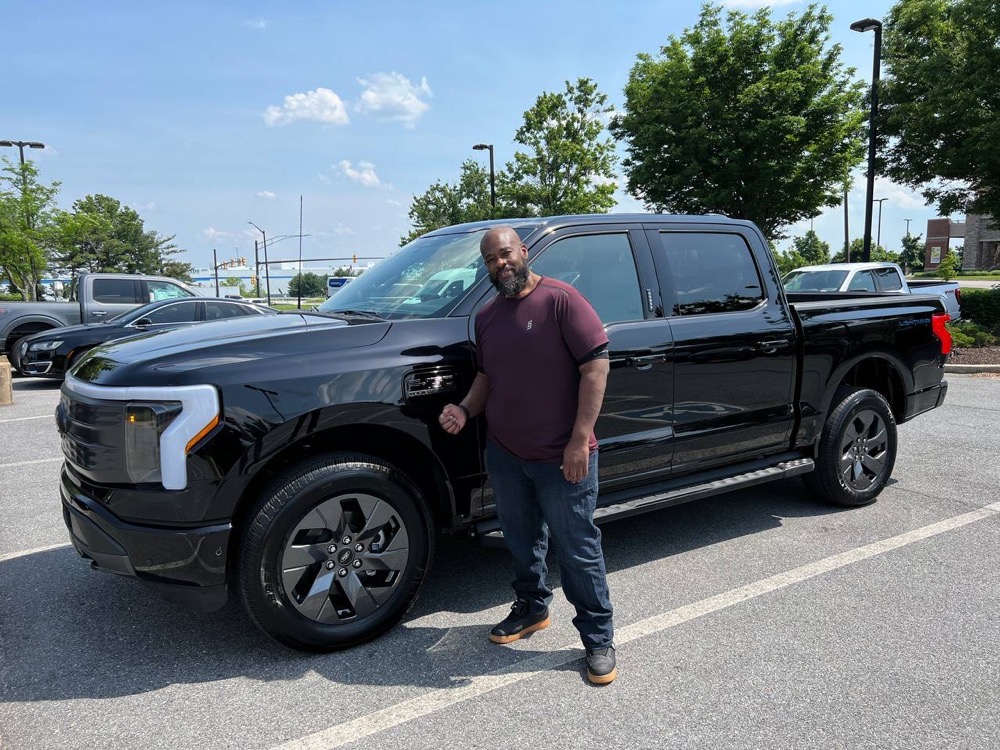 In yet another crossover episode of Chit Chat Across the Pond, Bodie Grimm of the Kilowatt Podcast joins me to talk about EVs. But this isn't just any EV, we get to talk to Chris Ashley of the SMR Podcast and BBQ and Tech about his brand new Ford F150 Lightning EV.
We catch Chris on the very delivery day of his new hotness, and he's one of the first people to actually get the F150 Lightning. Chris put his $100 in the ring over a year ago, and bought the Lightning (in the Lariat trim) essentially sight unseen. He is besotted with the vehicle and from what he told us, we can see why.
We start out with a big tease by talking about the work Chris had to do to be approved to install a charger at his townhouse, and what size battery he chose, but eventually we talk about what it feels like to drive with and without regenerative braking (also known as one-pedal driving), we talk about how well CarPlay works (it's over Bluetooth), what information is on the instrument panel, and a lot about the glory that is heated and cooled seats. Bodie and Chris talk about how to remote start the car (which was a baffling subject for a California-bred woman). We even discuss whether Chris will fit in the frunk (aka Front Trunk).
It's a fun and informative conversation I know you'll enjoy. And be sure to check out Kilowatt, SMR, and BBQ and Tech Podcasts to have even more fun with these awesome gentlemen.