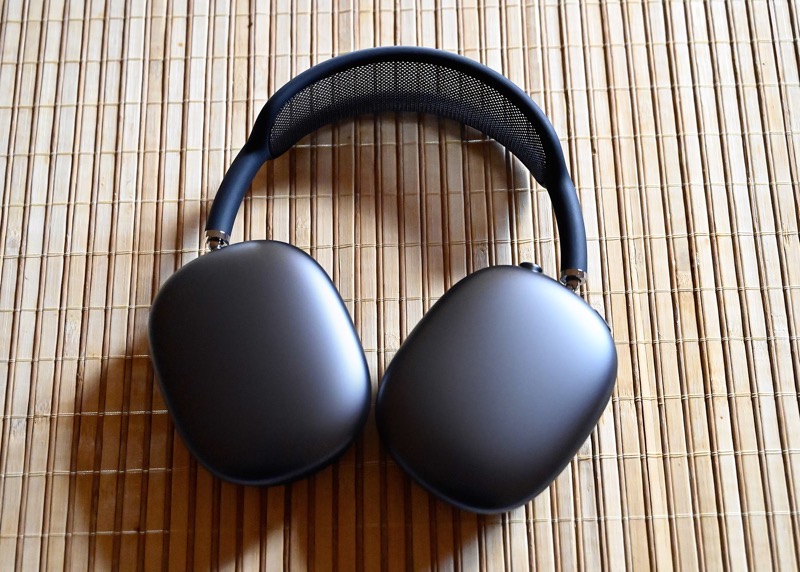 I've been eyeing AirPods Max for some time now. I've never really been much of an audiophile, but I was certainly interested in what Apple could produce given how well I liked the AirPods and AirPods Pro. The idea of spatial audio was also intriguing, and so these super premium-priced headphones were ones I thought would be a great addition to my unnecessary collection of accessories.
But alas, I will be returning these shortly after this review as they just don't fit my needs well enough and I can see that they would sit unused too often to keep.
The first reason I waited so long to buy a pair as they have no mute button, and I mainly need headphones for zoom meetings for work. I currently use a pair of Bose SoundLink Around-Ear headphones (I actually have 2 pairs since I like them so much). They don't have a mute button either, so the AirPods Max would at best provide a better quality mic and audio experience. I do prefer over-ear headphones for work calls since they can be long, and wireless is a must as I'm a wanderer while on meetings.
So when I found a pair at Best Buy as an open box for $440, I thought I could at least give them a shot. I've been using them over a weekend while traveling, so from the airport to the hotel and now back home using them for meetings, tv, and such.
Overall the audio quality is great. I do enjoy using them for TV as the dialogue is much clearer, and having the noise canceling on helps with being able to hear and understand the dialogue for many shows. The spatial audio features are rather nifty, having the audio come from the same location as you move your head, or walk around the house. Perhaps a bit disorienting at first, but a rather magical accomplishment by the engineers for sure. While the noise canceling came in handy for the airplane, I don't often find myself really wanting noise canceling.
After a week of use, I can say that while I certainly like them, they just don't hold enough value to warrant the price for my use case. For my needs they are a bit bulky, not easy to travel with or use at the local coffee shop, whereas the Bose SoundLink are lighter and fold nicely into a full zipper case, these have a barely there pseudo case and you can tote them around by the headband which just feels awkward. I've also found that the ear cups are a little itchy with the texture they have, not like the smooth Bose ear cups I'm most used to.
So, while I enjoyed them for the week, and I can certainly see how they appeal to people, alas they don't really fit my needs and I'll be returning them.