Bodie Grimm of the Kilowatt Podcast is on a quest to show us affordable electric vehicles where he sets the threshold as no higher than $30K US. In his first installment back in September 2022, two of the vehicles were pretty whacky.
This time he focused not on the US market, but instead on Asia, Australia, and New Zealand.
VW ID.2all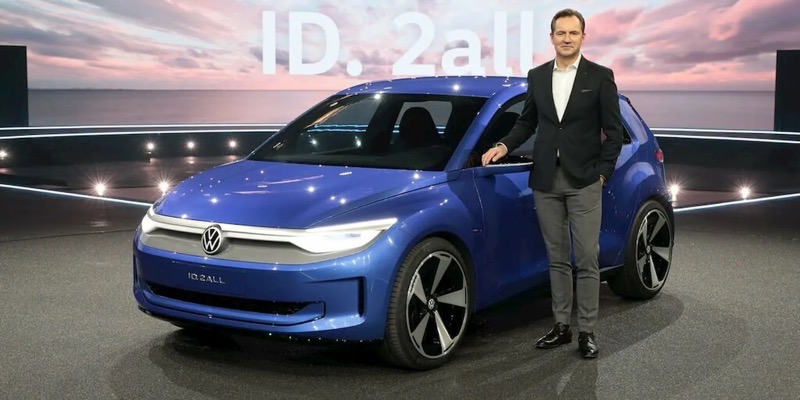 Disclaimer, this is a concept.
The ID.2all is a terrible name for a car and VW should be ashamed. The ID.2all is between the size of a VW Polo or Golf. The overall look of the exterior is consistent with VWs' other EVs. It features a more simplistic interior with a 12.9" touchscreen infotainment display and the car does have a digital instrument cluster. There is a separate HVAC control knob and the steering wheel has thumbwheels and knobs.
It's got very nice specs for the price. FWD, spacious interior, 150 kW charging, 222 HP which will get you 0 to 60 in under 7 seconds and 450 km or 280 miles of range. The ID.2all will start at just under $27,000 or 25,000 euros. It's not coming to the US. This car was built for the European market and I'd imagine it'll make its way to other regions over time. Production should begin in 2025.
VW also announced that it'll build the ID.1, which is an even smaller car with an expected range of 250 miles or 402 km. The starting price will be 20,000 euros or $21,000. We won't see the ID.1 until 2027.
Source: Electrek
Source Electrive
BYD Seagull
BYD (Build Your Dreams) is a Chinese automaker that was founded in 2003 but is a subsidiary of BYD limited. BYD builds hybrid, gas, and electric vehicles but we're only interested in the electric vehicles. Fun fact, BYD is the largest producer of electric buses.
In January 2023, BYD filed paperwork with China's Ministry of Industry and Information Technology, for their new EV, the BYD Seagull. The Seagull is a very small 4-door hatchback designed for city driving. To me, it looks a bit like a Nissan Leaf. According to the filing the seagull will come equipped with a front-mounted electric motor (~74hp), LFP battery (possibly 30.7 kWh), Some spy photos show a central touchscreen, like Tesla and other EV manufacturers, a variety of physical buttons, and a wireless phone charging pad.
Expected to start production in April 2023 but no official announcement has been made and we're almost into April at the time of this recording so don't hold your breath. The price according to inside EVs is between 60,000 and 100,000 yuan which is about $9,000 to $15,000 USD. We can expect the Seagull to be sold in China.
BYD also sells their vehicles in other countries such as Australia, parts of Europe, the UK, Bahrain, the Dominican Republic, Moldova, and others. If you're interested in BYD but don't want to wait for the Seagull to fly to your country check out the BYD Atto 3. The Atto 3 is comparable to a Kia Niro or a Hyundai Kona EV.
Source: Inside EVs
GWM Ora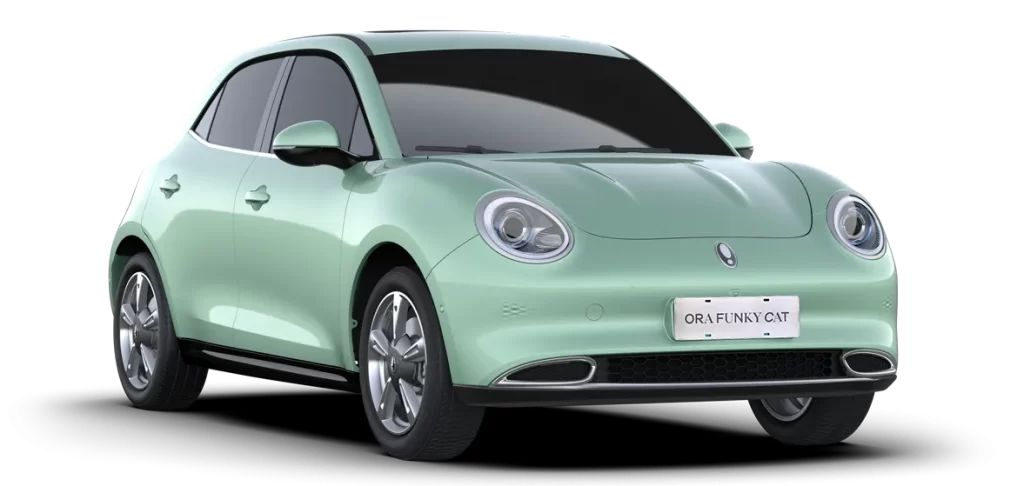 Great Wall Motors is another Chinese Automaker building cool cars. The company was founded in 1984 and their vehicles are available in many African countries, Europe, the UK, Asian countries, and South American countries. The car we're going to talk about today is launching or has already launched in Australia and New Zealand.
The Ora is a 4-door compact EV. It's also called the Funky Cat or Good Cat in some countries. Even though the Ora is built by a Chinese company, the design is very European. Mix between a Fiat 500 and a Mini Cooper. Something you'd expect Mr. Bean to drive but cooler. It's about the size of the VW Golf.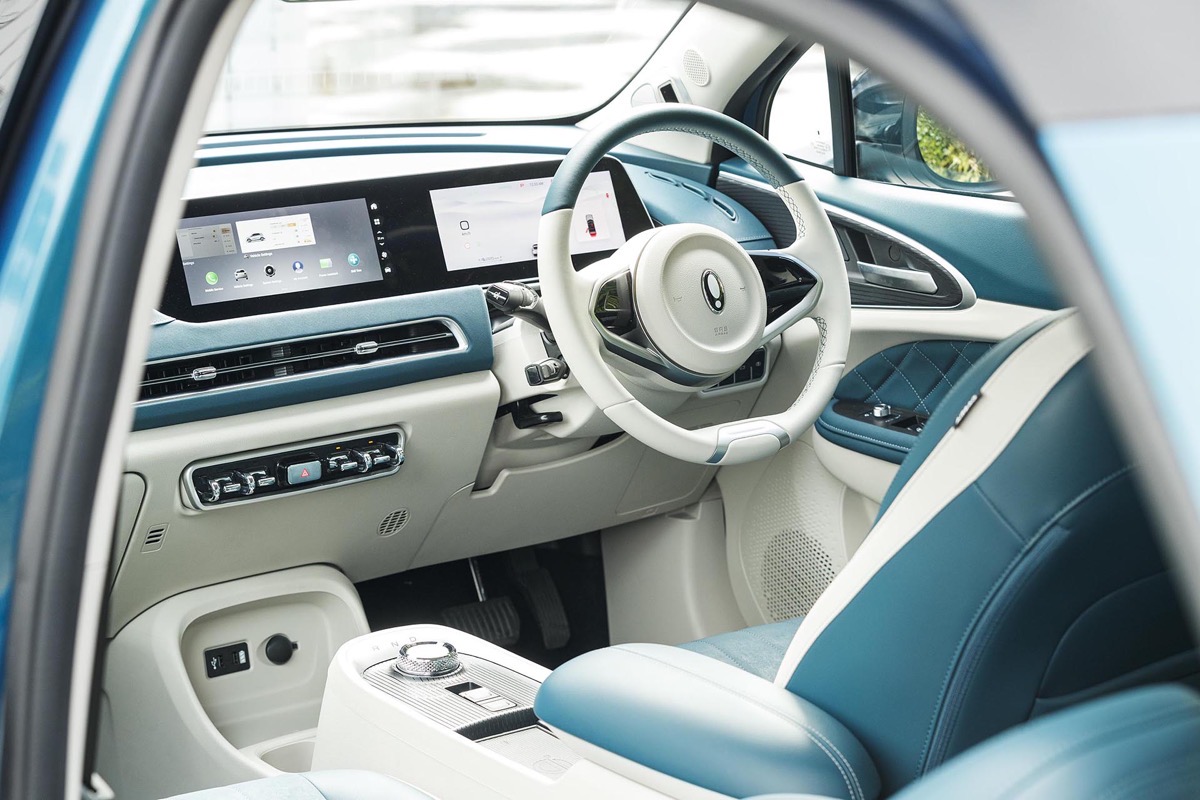 The exterior has that classic European style and the interior has a retro feel but has plenty of technology built in. A mix of buttons and small touchscreen infotainment and instrument cluster. Cameras are positioned around the car, when you turn your blinker on you'll get a video feed on the screen showing your blind spot. Also has a cabin-facing camera to ensure you're paying attention. Comes equipped with Apple CarPlay and Android Auto. Allison will be happy to know it also has 1 pedal driving.
The Ora is equipped with a front-mounted 126 kW motor and it has 2 battery pack options; 48 kWh and 62 kWh. That gives you a range of 310 km or 420 km (192 miles to 260 miles) depending on the battery pack you choose. The price starts at $44,490 AUD or $29,910 USD. I do have to say, the starting price does depend on which Australian state you purchase the car in.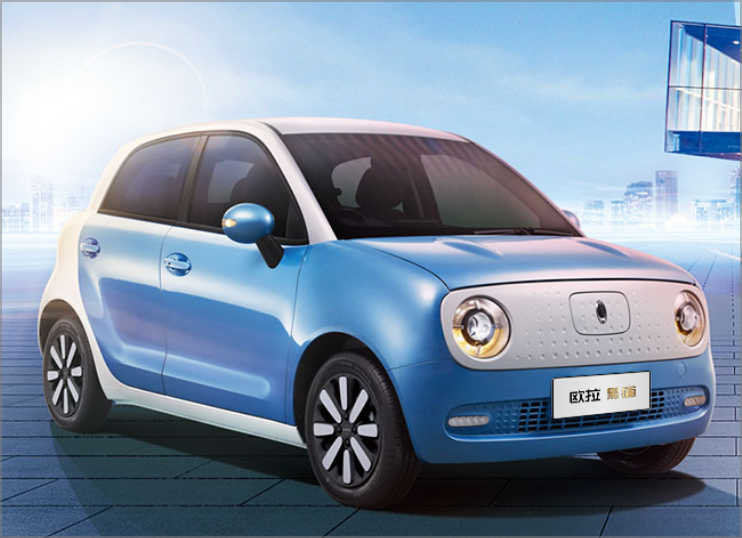 Source: Drive.Com.Au (YouTube)
Source: Fully Charged (YouTube)
Source: Car Expert
Source: GWM's (Website)