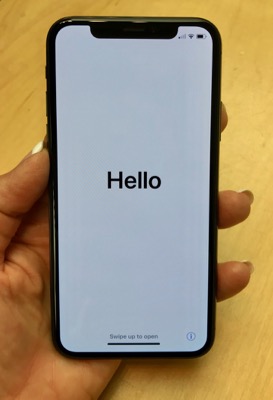 Last week I told you about how Steve and I managed to bork the order of a second iPhone X and how I'd promised him he could have the one coming on day one, November 3rd. I also told you that Pat Dengler's order got messed up too so we were going to brave the lines on the 3rd.
The planning and strategy we went through were about as elaborate as that in the movie Ocean's Eleven. At least that's what my friend Ron said when I told him what we were doing.
When the iPhone 4 came out, I stood in line at the store in Manhattan Beach. It was a disaster. I had a phone pre-ordered and only went there to pick it up. That line took 10.5 hours! The worst part of this was my friend Niraj texting me about how quick everything went out at the Cerritos store near his house. It was around 2 hours of line time even for people who didn't preorder!
When Pat and I started planning, I suggested this magical store in Cerritos, based on Niraj's story from so long ago. While the story was old, there was a bit of logic to choosing Cerritos. This store is quite large but is in a less affluent area than the other Apple Stores within a half hour of my house. I know, I'm spoiled to have so many choices! Continue reading "Adventures Acquiring iPhone X and First Impressions"