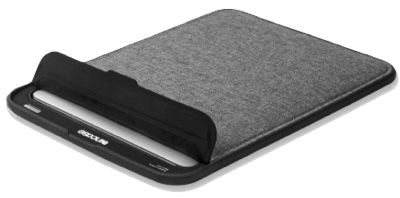 I had a HUGE problem with my MacBook this week. A lot of people mock the MacBook because it only has the one USB-C port and for a while there I thought they might have been right. For Christmas Steve got me a new USB-C dongle that would give me an SD card reader and 3 standard USB ports. It's a nice form fitting device that just sticks to the side of the laptop instead of dangling off the side like my old one. We celebrated Christmas at Lindsay's house and I was super excited to give it a try.
When I plugged it in, disaster struck. The screen on my MacBook went black. It was weird because the light came on on the dongle, and sometimes the keyboard would light up, but the Mac display was dead. I was so sad! I finally closed the MacBook up and took it into the other room for a time out.
A few hours later I opened it up, and it worked just fine! Yay! Forget that new dongle, I plugged in my old dongle to bring in some photos from an SD card…and the screen went black again. I fiddled with it like crazy, shut it down, reset the SMC (system management controller that controls power stuff), even did an NVRAM reset but no joy. Again I closed it up in the other room and when I opened it back up later it was fine.
I was afraid that now the USB-C port itself had gotten damaged, but the MacBook charged just fine overnight via USB-C.
We drove back home and I wrote a couple of blog posts while in the car and had no problems at all. We got on the road again the day after Christmas to go to Steve's sister Linda's house and again I used the MacBook in the car to do a bunch of writing and nothing went wrong.
At Linda's house I had planned to record a few segments with Bart. My plan was to use my ATR-2100 Mic plugged into one of the dongles to record while sitting in a back room next to her router to get good speeds. I plugged everything in and just as I got Bart on Skype…the screen went black again!
Well the Sheridans are not without a backup plan, right? Steve had his MacBook Air with him and so he let me borrow it to Skype with Bart. Steve didn't say anything but I know he believes this single USB-C port thing is just silly so he was probably happy that his multi-port MacBook Air would be there to save the day. No dongle needed, I plugged the ATR-2100 into the MacBook Air and called Bart. Everything was fine, and then I slightly moved the MacBook Air…and the screen went black!!!
Seriously. There's nothing in common between these failures at all, other than ME! I briefly got the MacBook Air to come back up and again I moved it slightly and again it went black. Unbelievable!
As you'll hear in Dumb Question Corner and the other segments we recorded, I ended up having to do the calls with Skype on my iPhone using Apple earbuds (even though I had plugged in my ATR2100 to the phone using a USB to 9pin adapter it didn't recognize the mic). In addition I used my iPad Pro to read the shownotes Bart had put together. We managed to muddle through but it wasn't what I had in mind!
On the way home in the car, again I was able to use my MacBook with no problems of the screen going black. When I got home I decided I'd better get a genius bar appointment right away because I really need my MacBook when I go to CES the second week in January. Right before setting the appointment I thought maybe I should take a gander at the Apple discussion forums to see if there are any reports of this black screen problem.
I found a thread started by alexmac27 that sounded like the exact same symptom. He later posted that he figured out what went wrong and it fixed my problem. Believe it or not, he and I were both putting the laptops on top of a sleeve case that had a magnetic closure on the short side! I tested it out and it's 100% repeatable. I can move my MacBook or Steve's MacBook Air so that the charger port is near the magnet and instantly the screen goes black. Move it away and it comes right back. Can you believe that???
Since I was sitting on the bed when I was trying to record, I had used my Incase sleeve to stabilize both of the Macs on the bedspread. You should have seen me dancing around the house after reading alexmac27's explanation!
I had just recently gotten the Incase sleeve but Steve had one for ages that he always put under his Mac when on travel so I wondered why his didn't cause the same problem. Turns out the magnet on the 13″ sleeve is on the long edge in the middle which doesn't affect the Mac at all. By the way, these sleeves are fantastic and I wouldn't get rid of mine for anything. They fit super snug but give great protection on all four corners and have really nice soft padding inside. I just won't ever set my Macs on it again! They're called ICON sleeves from Incase and you can get them for all sizes of MacBooks for around $70 on Amazon or direct from Incase.
One more tidbit. During the débâcle at Lindsay's house, when my MacBook wouldn't wake up, I resorted to using my iPad Pro with the Apple keyboard but even THAT stopped working. Since the iPad Pro has a magnetic attachment for the keyboard AND a magnet to put it to sleep, it looks like the keyboard doesn't like the magnet in the sleeve either.
I love this story because it was so weird and then having the solution be 100% repeatable makes me giggle with delight.
If you want to see this in action, Steve and I put together a video showing the repeatable effect of the magnetic closure on the MacBook.
Using a Screen Reader? click here