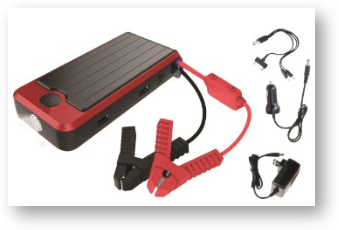 Back in 2014, I sent a link to my mechanic, Honda Bob, to a product that I thought was a joke. It was a small, portable battery that supposedly you could use to jump start your car. Like I said, I assumed it was a joke, but he immediately bought one to test it out. He reported back with a blog post about how it actually worked!
The device is called the PowerAll Power Bank, and it comes in two sizes, 16,000mAh and 12,000mAh.
After Honda Bob's vote of approval, I bought one for each of our cars, and for each of our kids cars.
You might be asking yourself why I'm telling you about this again if you've already heard about it in 2014.
Continue reading "Jump Start Your Car with the Portable PowerAll Power Bank"