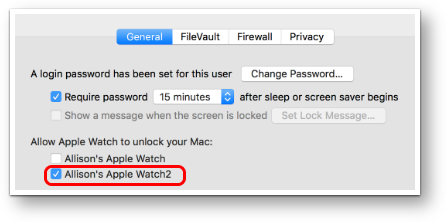 One of the things I was really looking forward to with macOS Sierra and watchOS 3 was the ability to unlock my Mac with my Apple Watch. I know it's a small thing but typing that silly password 20 times a day gets on my nerves. I'm not as crazy as George from Tulsa thinks I am, as I didn't upgrade my podcasting Mac, but I did upgrade my MacBook to Sierra and I upgraded my Watch right away to watchOS 3, so I really wanted to test this feature out.
It turned out to be quite a bit more complicated than I expected. I'll explain why as we go through all of the steps. If you'd rather just jump right in and do it yourself, of course I did a full tutorial so you can skip ahead:
How to Disable Apple's Two-Step Verification and Enable Two-Factor Authentication
I figured the place to turn this feature on would be in System Preferences, Security & Privacy where you originally enable a password to unlock the Mac. I guessed right because just below that was a section that said "Allow Apple Watch to unlock your Mac" and right below that it showed my original Apple Watch (which is still paired to my account) and my new Series 2 Apple Watch. I happily clicked the checkbox to allow my Watch to open the Mac.
Continue reading "Enabling Two-Factor Authentication to Allow Apple Watch to Unlock Your Mac"