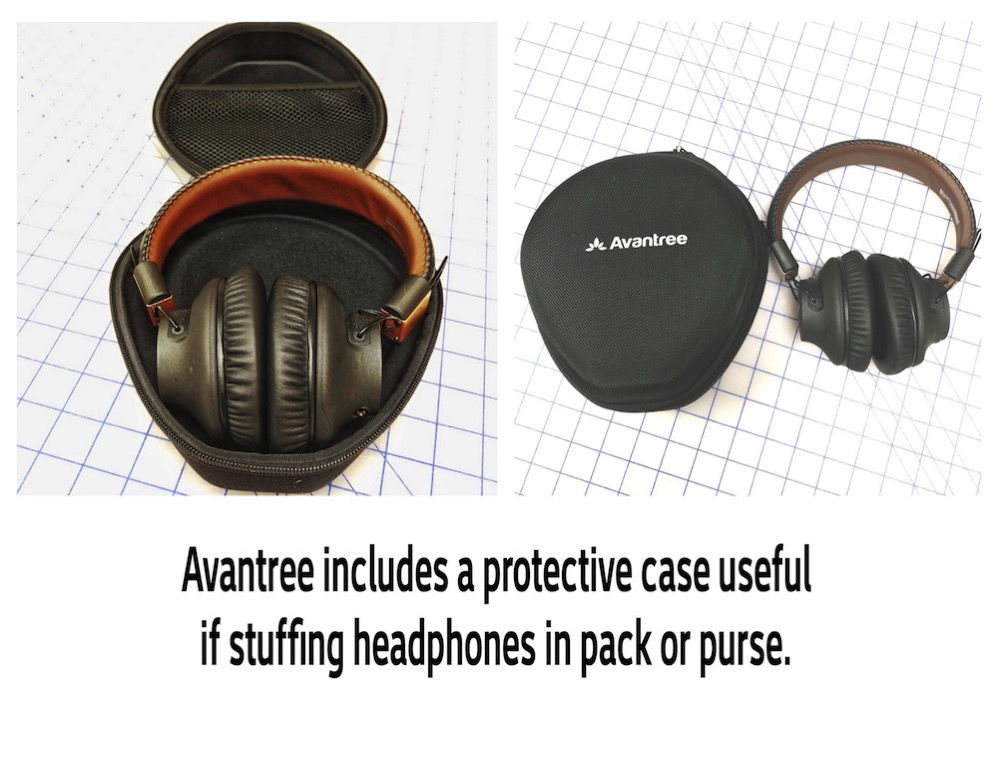 Hi, George reporting in from Tulsa with another episode in my ongoing struggle with Bluetooth.
Back in 2008 Steve Jobs called Blu-Ray a "bag of hurt." A pretty good description of most of my experiences with Bluetooth. Had a 2007 Toyota Camry Hybrid that actually worked, though that car's "Bluetooth Hands-Free" was phone only, no media. My 2017 RAV4 is a rolling Bluetooth disaster. Connections drop during calls, returning the call to the phone which may be in my pocket, and in handset not even speaker mode.. When starting the RAV if it was set for Bluetooth Media, it would randomly start playing random media. Daughter's fairly recent Subaru shows some of the same behavior with iPhone Bluetooth.
I'm hoping there's a software update for the RAV Entune system as the "tricks" Google suggested haven't fixed it.
Buzz back to August 2013 in Allison's WayBack machine and in Episode #433 you can read me ranting about other problems with Bluetooth, and my preference for wired headsets.
All that said, I've found a Bluetooth headset I can recommend.
It's the Avantree Audition Pro. $69.99 on Amazon, and you can naturally buy it through Allison's Affiliate link in countries where that's available. There are two Avantree models, I splurged on the Pro because its tech specs are a bit newer. It's promoted as "low latency," which if matched to the correct Bluetooth transmitter would allow use for watching video and keeping the actor's lips in sync with sound. Avantree offers that correct transmitter, and there are discount links to it and other Avantree products on the Amazon link in Allison's blog.
I'm recording this using the Avantree Bluetooth microphone captured by the LG HD Audio Recorder App on my V30 Android phone.
What I like about the Avantree is it is genuinely "over the ear" not a headset that sits on ear and starts to hurt in a short time. Finding a headset that truly fits over the entire ear isn't easy, requiring careful attention to details and reviews.
Avantree's slightly less sophisticated $45 Avantree Auditon is the same form factor, and should offer the same comfort.
I should have picked up on the difference, but followed a blog recommendation and review and before finding the Avantrees, ordered the $84 Sony MDRXB650BT/B Extra Bass Bluetooth Headphones on a pre-Christmas sale. Not only on-ear, they clamped on painfully tight. Gave that set to my daughter, hoping with her smaller head she can get some use from it.
My headset needs are not so much Hi-Fi as comfort and convenience. I mostly listen to audiobooks and podcasts, less to music. I like to listen while walking or doing yard and house maintenance. Wireless is convenient, no tangle dangle. The Avantree's sound is more than good enough for spoken word and the music I've tried and can remain connected two rooms from the Bluetooth source. Avantree advertises 40 plus hours plus r I've not approached 40 hours without recharging, but have used it for hours running without issue.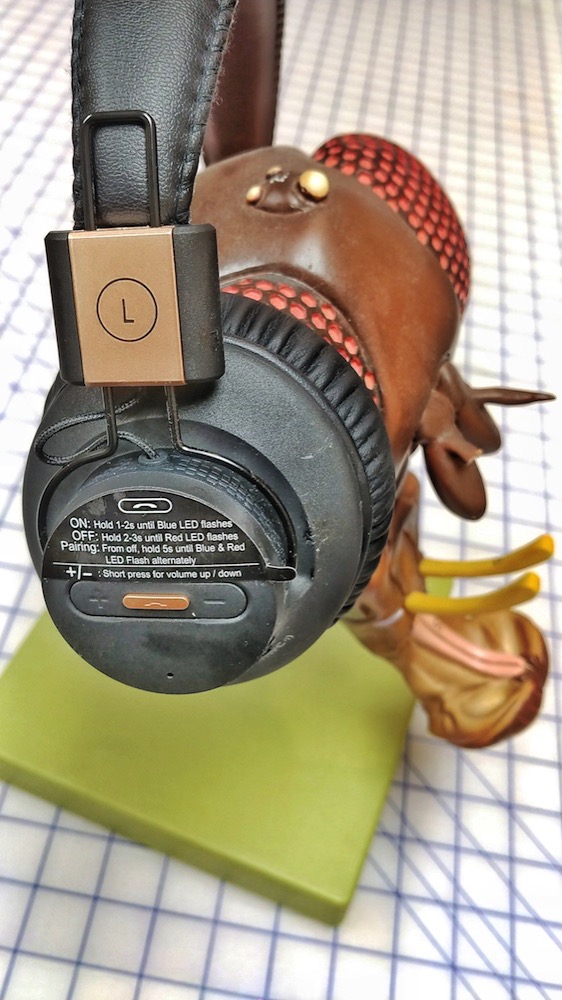 You'll find a photo of the controls in Allison's blog. They're large enough to easily manipulate by touch, again an improvement over my past Bluetooth experiences. Both models come with a male-to-male 3.5mm wire I've not yet tried, but in my experience with other Bluetooth devices that have AUX ports, turning off Bluetooth reduces hum and improves sound quality.
Now, this is a podcast with a more than slight Apple bias and many of you are surely fans of Apple's now $159 AirPods.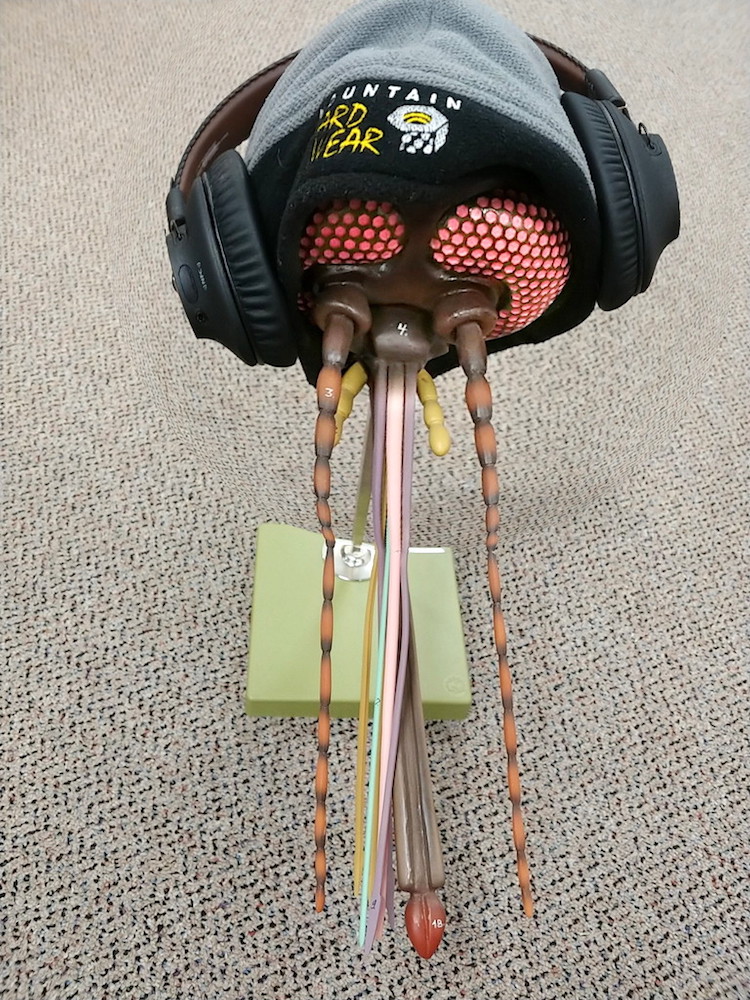 It was 6 degrees Fahrenheit with a windchill of -10 at 10AM New Year's Day, and Lord Barksalot needed a walk. He gets two Doggie coats and a big sweater, I'm in three layers, head in winter cap, hoodie, and the Avantree Pro acting as an electronic earmuff. All that headgear would have rammed something like the hard plastic AirPods painfully into my brain. I could have used Avantree's handy controls, had I been willing to risk frostbite by taking off a glove. Actually received a phone call while walking, and it smoothly picked up (are you listening Toyota!), paused the audiobook I was playing, and when disconnected went back to the book.
Come summer, I'll revert to the $25 SONXTRONIC Xdr-8000 Vertical in Ear Ultralight Sport Running Headband Headphones. The Avantrees may be comfortable, but in hot weather, they'd be a sauna.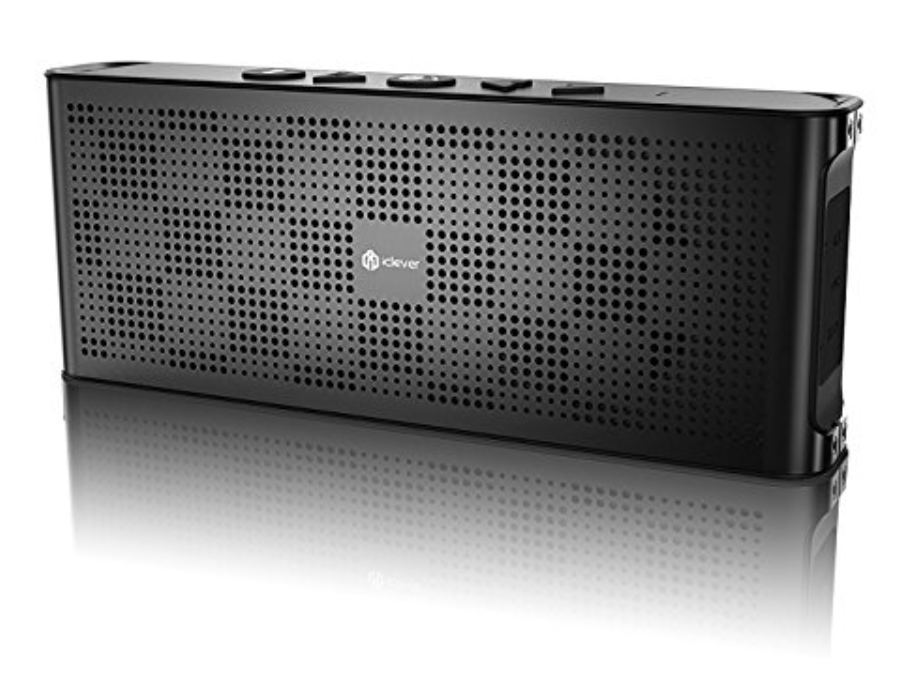 Over the holidays I did take another risk on a blog recommended Bluetooth device, and its another I can recommend. The very compact iClever Pocket-Sized for Captain Kangaroo Bluetooth speaker really does output sound that's noticeably stereo out of a very small gadget. The sound quality is superior to the older and larger portable Bluetooth speaker I've been using several years. And while the iClever Bluetooth does work well, the included 3.5mm wired connection kills hum and those erratic little glitches as I guess the transmitting device and speaker seem to be checking they're still connected. Currently $24 on Amazon. A good buy if you need or want a really small and portable speaker. And, again, you'll find the link in the Shownotes, passing through Allison's Amazon Affiliate Account.