I was on the MacCast this week with Adam Christianson, Reggie Ashworth's AppDelete will live on without him, a great story about Steve's mom and how we remotely diagnosed a network problem she was having, Ed Tobias tells us how he created a web server out of a $35 Raspberry Pi, I got a MacAlly Lampcharge that is pretty fun. Finally I'll tell you the story of how I spent around 7 hours writing a script that will save me 15 seconds a week on editing my ID3 tags for Chit Chat Across the Pond.
Hi, this is Allison Sheridan of the NosillaCast Apple Podcast, hosted at Podfeet.com, a technology geek podcast with an EVER so slight Apple bias. Today is Sunday, August 19, 2018, and this is show number 693. I had sooo much fun this week working on a special project that it may have impacted the length of this week's show, but it made for a fun blog post so we'll see. We have a special first-time contributor to the NosillaCast and I think it's fantastic.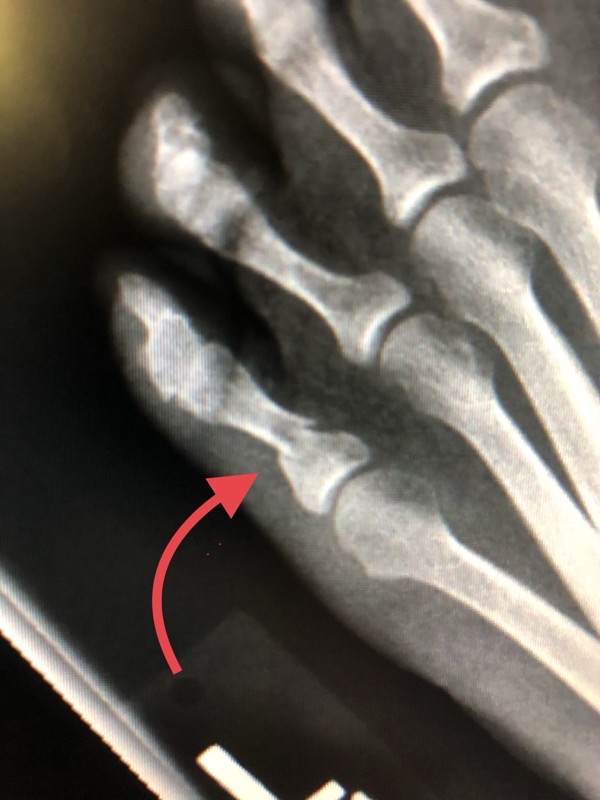 I had some fun this week, for a given definition of fun. I kicked a table leg and broke my pinky toe!
I'm partially telling you for sympathy but I also want to make sure anyone I'm sharing exercise with understands why maybe I won't make 18,000 steps a day right now. I haven't stopped exercising of course, but running does not appear to be in my near future. I walked on the strand by the beach today and while my first mile was 18.5 minutes, by mile 3 I was at 14.5 min.
I can't burn enough calories walking to meet my goals on Apple Watch so if you're following me, I want no smack talk. Unless of course you want to, right? I'm not sure how long I'll be on the disabled list. I broke my hand when I was in my 40s and it took 6 weeks, so I figure a broken toe will heal way faster in my 60s, right?
Chit Chat Across the Pond
In Chit Chat Across the Pond this week I had two extremely special guests. I had Sal Soghoian, the man responsible for pretty much all of the automation available on the Mac on the show. Along with Sal was Ray Robertson, an amazing teacher of AppleScript. These two guys are some of the sweetest men I've ever met, so patient and kind with beginners and of course able to challenge even the most experienced programmers. The reason I had them on the show is that they're teaming up to bring us the CMD-D Down-Home Scripting Bootcamp in October. It sounds soooo fun!
I think you'll really enjoy this episode, I started out making Sal laugh and the fun persisted throughout the episode. I'm betting you'll be intrigued by the class and if you decide to go, you can get special pricing by putting in my coupon code. I bet you can guess what it is, everything good starts with it … without the .com of course.
In any case, look for Chit Chat Across the Pond or Chit Chat Across the Pond Lite episode 559 in your podcatcher of choice, or you can always listen directly at podfeet.com
MacCast Appearance
This week my old friend Adam Christianson had me on the MacCast for the first time since 2015. He and I see each other quite often (and might have shared a cold beer at Ballast Point) and yet we forget to get together on the air. In the news segment we talk about how Group FaceTime is gone, for now. We ponder whether Apple is going make a car? We talk about the rumor that Apple will have Pencil support for 2018 iPhones. We wonder whether we'll ever get an AirPods Wireless Charging Case and if we would spend as much as the rumors say for the AirPower Mat. I controversially give my opinion on whether we need a new MacBook Air. Then in the plain old banter section we talk about Siri, HomePods, and Home Automation. My mind mapping obsession and some of my productivity tips. He asked what my latest fun toy is, and then called me a nerd for my AC battery blog post. It was a lot of fun between two good friends, so check it out at The Maccast 2018.08.16 – Podfeet Edition.
Update on AppDelete
Back in April I brought you the sad news that Reggie Ashworth, the developer of AppDelete has passed away. I told you at the time that his family was trying to figure out what to do with the software. I've been in contact with Reggies best friend, Hans Tuchel and he has actually taken on the development of the applications Reggie created. I pinged him just recently and he said that the development is going well, and that he hopes in the next month to be able to release an update. He said that this update works well in both High Sierra and Mojave. I'm still sad every time I think of Reggie but I'm delighted that it looks like his applications will live on with Hans. If you want to check in on the apps, go to reggieashworth.com.
Blog Posts
This review was written and recorded by NosillaCastaway and personal friend of Steve and mine, Ed Tobias. We met him for coffee this week and he showed off his website www.edtobias.com, which was awesome, but how he built it was even cooler!
I told you Ed was our people! When we met for coffee and he showed us his website, I noted how beautiful his images were on screen. Not only does he take great photos with his big boy camera, but they were displayed in a beautifully fluid slide show, and moved in a carousel that was just delightful. When I told him how lovely I thought it was, he proclaimed that he did it all in Bootstrap! That's incredibly fun because Bootstrap is what Bart has been teaching us in Programming By Stealth. I asked him if had already known Bootstrap when Bart started in on it and he said no, he learned it from Bart. Of course he's WAY past us in developing with Bootstrap, as is Allister on his site. It was so cool to be sitting in a coffee shop with a guy Steve met in the 1980s at work and talking about how he learned from our mutual friend in Ireland. Have I ever mentioned that I love the NosillaCastaways community?
Patreon
You may have noticed that the NosillaCast is not supported by ads. Creating the show isn't free, between hosting fees, domain registration, software and hardware tools, the cost does start to add up. One way we fund this great adventure is via Patreon. Just this week, Frank Petrie went over to podfeet.com/patreon and pledged a dollar amount per week to support the continued creation of the podcasts. It means a great deal to me that Frank and so many of you have pledged your hard-earned dollars to help the show. Keep in mind that if you can't afford to do this, I do NOT want you to do it, ok? Make sure this is right for your family and we'll muddle along. If you can't afford it, don't feel guilty either. Maybe just assuage your guilt by telling a friend about the NosillaCast and Chit Chat Across the Pond and encourage them to join in the fun. Thank you so much Frank for your support.
That's going to wind this up for this week. Don't forget to send in your Dumb Questions, comments and suggestions by emailing me at [email protected], follow me on twitter @podfeet.  Remember, everything good starts with podfeet.com/. podfeet.com/patreon, podfeet.com/facebook, podfeet.com/googleplus,  podfeet.com/chat, podfeet.com/amazon!  And if you want to join in the fun of the live show, head on over to podfeet.com/live on Sunday nights at 5pm Pacific Time and join the friendly and enthusiastic NosillaCastaways.   Thanks for listening, and stay subscribed.