I don't usually talk about the new Apple announcements at length on my solo show but I was inspired this time so I'll give you some thoughts about the MacBook Air, the Mac mini and the new iPads Pro. Then I'll tell you about a Thunderbolt 3 dock from Accell that has more power and costs less than some of the other docks on the market. Then Bart Busschots is back with Security Bits to help us stay patched and stay secure.
Hi, this is Allison Sheridan of the NosillaCast Apple Podcast, hosted at Podfeet.com, a technology geek podcast with an EVER so slight Apple bias. Today is Sunday, November 4, 2018, and this is show number 704. I've only got two solo segments this week because we have to leave room for Security Bits so let's get started.
Chit Chat Across the Pond
You know how sometimes forms on the web are super helpful, showing you nice green boxes around the fields you've filled in correctly and maybe popping up a nice hint if you don't give it what the developer was expecting? That's called form validation. In this week's Programming By Stealth on Chit Chat Across the Pond, Bart Busschots teaches us how to give the users of our forms helpful feedback with Bootstrap 4.
If you'd like to learn more, subscribe to Programming By Stealth or the full Chit Chat Across the Pond feed in your podcatcher of choice, or of course you can listen at www.podfeet.com/… and you'll find a link to Bart's tutorial as well.
Blog Posts
Amazon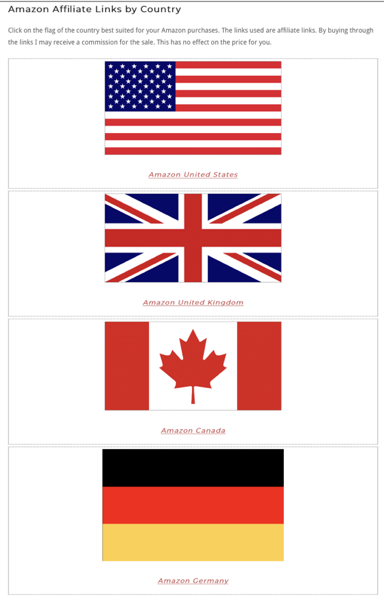 Whenever I tell you about a product on the show, I try to find it on Amazon. I figure it's the easiest way to shop and we're all pretty lazy now. It also allows me to encourage you to shop on Amazon and if you do it through my links, a small percentage will go to help fund the production of the Podfeet Podcasts.
My links are all to the US store, but if you hear about a product and want to buy it from the UK, Canada or Germany store you can go to podfeet.com/amazon to find links to your favorite store. I did it using pretty flags of the countries just to entertain myself. In fact, you can also go to podfeet.com/funwithflags to go to find the Amazon stores, if you like to giggle and think of Sheldon and Amy Farrah Fowler.
I so appreciate all of you who do this. In fact a special shout out to Canada for their support of the Podfeet Podcasts through Amazon – we reached the threshold to get a check cut this month!
That's going to wind this up for this week. Don't forget to send in your Dumb Questions, comments and suggestions by emailing me at [email protected], follow me on twitter @podfeet.  Remember, everything good starts with podfeet.com/. podfeet.com/patreon, podfeet.com/facebook, podfeet.com/slack,  podfeet.com/chat, podfeet.com/amazon!  And if you want to join in the fun of the live show, head on over to podfeet.com/live on Sunday nights at 5pm Pacific Time and join the friendly and enthusiastic NosillaCastaways.   Thanks for listening, and stay subscribed.