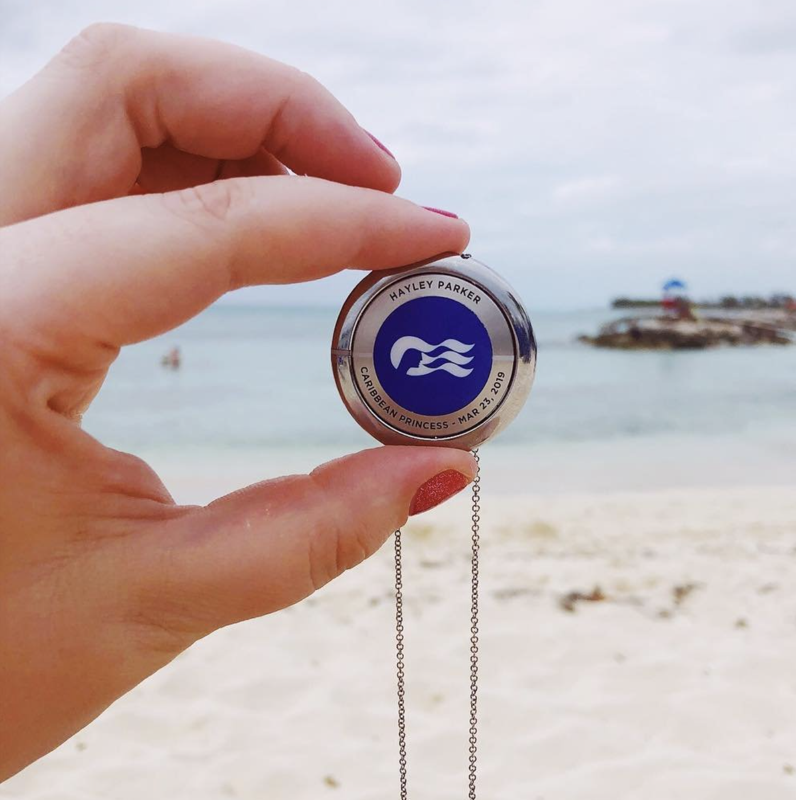 Hi folks! This is Charles Gousha, from the Silicon Valley Mac User Group.
With the covid lockdowns finally relenting, I'm very happy to see one my favorite travel options re-open — Ocean Cruising! My wife and I are sailing out on the first Princess Cruise ship to Alaska, next week. And we're excited to try out their new enhanced tech service: Medallion Class.
Welcome to the future of cruising. No keys, no shipboard ID card. Each passenger gets a little Medallion to wear and use around the ship. Physically, it's a little disc about the same size and shape as an Apple AirTag. You attach it to a wristband or pendant and go about your vacation. Heck, if you like, you can just put the thing in a pocket… assuming you HAVE pockets while you're vacationing.
Functionally, it offers some great features.
* Step on the boarding ramp, and they already know it's you. No papers, no touching anything. You just walk right on!
* It's your new room key! You walk up to your cabin… and the cabin knows you're there. It unlocks before you reach it.
* Make purchases anywhere on the ship! Use the medallion on the cash registers, just like ApplePay, and purchases are recorded directly to your shipboard account.
* And order food anywhere! Ask for a drink — or a sandwich — and wander off. The ship's crew will bring it to you, wherever you are.
Add to this the new Medallion Class app on your phone, and you can Find your family members and companions — wherever they are on the ship — and get directions to where they are! This is great for keeping track of kids…. or wandering husbands?
* You can make reservations for dinner, or shore excursions, or the shows you want to attend — at any time, from anywhere. No more need to track down the signup sheets!
* … and you can watch the ship's travel shows, or do some gambling, from anywhere onboard the ship. Assuming watching TV or gambling is your sort of thing.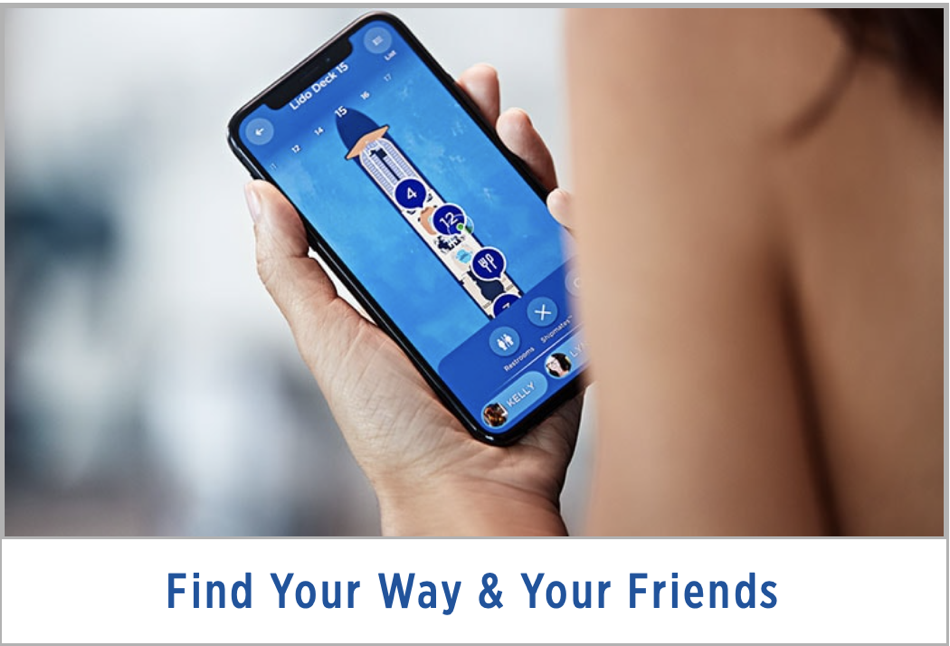 So what's actually going on here??
The medallion is a WiFi beacon. As you move about the ship, sensors track your Medallion's location at all times. For purchases, there's a Bluetooth NFC chip in the medallion as well.
Let's be truthful about it. It's a tracking system. This is not a bad thing!
Service staff members know will where to bring the food you ordered, because they know where you went.
Family members can tell if you're still at the pool or if you're relaxing in the lounge six decks down.
Ship's Crew can tell if you've stepped back on board the ship, or if they're about to sail away while you're still buying souvenirs at the tourist shop on land!
If there's an emergency, the crew will know exactly where everyone is, and they can direct you more efficiently to safety.
and most importantly in these modern times, they get full contact tracing. If a passenger tests positive for covid, the crew immediately know who has been near that person. This way they can isolate only those people who have been exposed, rather than locking down the entire ship and ruining everyone's vacation.
But what about security, I hear you cry. They're tracking me! They know what I'm doing!
Well… not really, no. Unlike AirTags, the Medallion is a dumb device with an ID number. There's no way to save data to it. It never learns who you are. The crew have to look up your tag's ID to get your name and picture, and THAT info is stored in your account. Your account never knows your location, and the cruise company already has robust data security for those accounts. Once your cruise is done, your account is settled out, closed… and that data is eventually erased. Princess has pledged they will not sell that info.
Of course, the Cruise company will hold onto the location tracking info, for traffic analysis. But it's anonymized. Your tag's movements become just another nameless data set. Hackers could get ahold of that, but it wouldn't be at all useful to them, not the way that names or credit cards would be.
Overall, get used to seeing these things. The whole system is actually based on one already used to track guests in the Disney theme parks. Costa Cruises and MSC have similar systems running in their European cruises, and other cruise lines are joining them very swiftly.
At least this system is based on WiFi. Royal Caribbean and Celebrity Cruises use a similar system based on facial recognition! aack!
So the question of whether you can trust Princess's Medallion system is really asking how much you can trust Princess Cruises to use that info wisely and securely. Do you trust Disney enough to visit Disneyland?
And finally, there's a big side benefit — Princess includes an incredibly good WiFi Internet system to run this, called MedallionNet. They're already calling it "The Best Wi-Fi at Sea." Now there's a subject to sink our teeth into! … and I will. I'll report back after the cruise about how good the Internet service really is, and whether it's an experience that even Allison would find acceptable!
I'm looking forward to the trip. Bon Voyage!
Princess MedallionClass® – Download MedallionClass App – Princess Cruises
Princess MedallionClass® – Frequently Asked Questions – Princess Cruises
Princess retrofits more ships with Medallion wearables for the day when we can cruise again | VentureBeat
Cruise line contactless technology: Once a novelty, now a Covid-era necessity: Travel Weekly