Hi, this is Allison Sheridan of the NosillaCast Apple Podcast, hosted at Podfeet.com, a technology geek podcast with an EVER so slight Apple bias. Today is Sunday, October 9, 2022, and this is show number 909.
Articles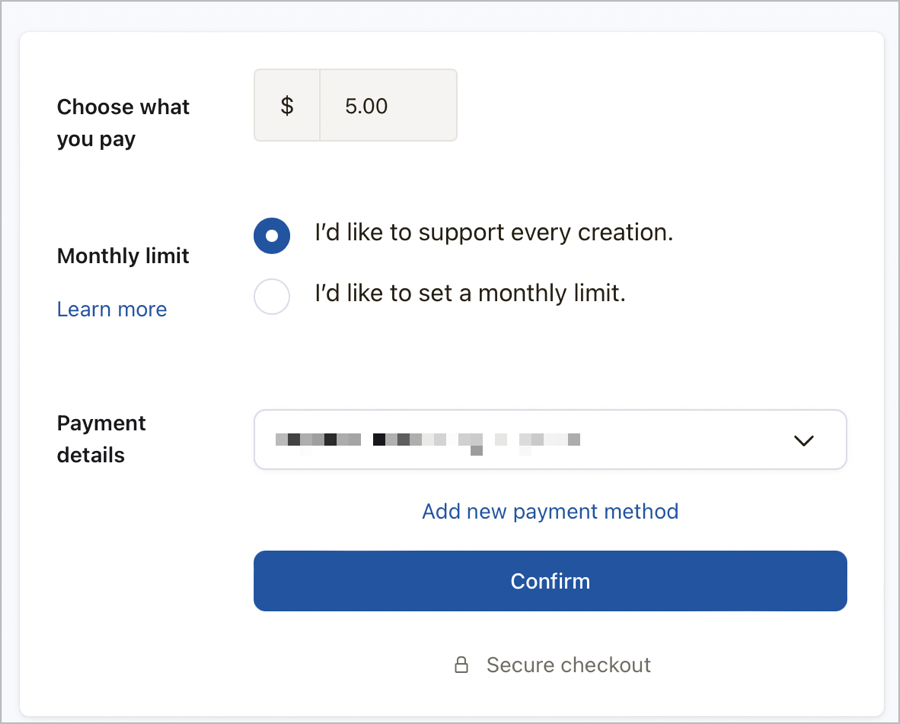 You've heard me talk about how the shows I produce are supported by listeners, mostly through Patreon. But I haven't talked about how that works for a very long time.
I won't go into a lot of detail, but I wanted to clarify two things. When you hit the button to become a Patron, it will say "Choose what you pay" and the default will be $5, and the monthly limit is set to support every creation. I don't ever charge for Chit Chat Across the Pond Lite or Programming By Stealth creations, but with a weekly NosillaCast that would be $20/month.
It would be AWESOME if you think all these shows are worth that, but realistically I hope for more modest donations. You can change the amount from $5 to as low as $1, and you can even set it to a monthly limit of $1 instead of per creation. $12/year for over 50 hours of the NosillaCast alone sounds like a bargain to me.
I hope this info will encourage you to go to podfeet.com/patreon and push that button!
That's going to wind this up for this week. Did you know you can email me at [email protected] any time you like? If you have a question or a suggestion just send it on over. You can follow me on Twitter at @podfeet. If you want to join the conversation, you can join our Slack community at podfeet.com/slack where you can talk to me and all of the other lovely NosillaCastaways. Remember, everything good starts with podfeet.com. You can support the show at podfeet.com/patreon or with a one-time donation at podfeet.com/paypal.  And if you want to join in the fun of the live show, head on over to podfeet.com/live on Sunday nights at 5pm Pacific Time and join the friendly and enthusiastic NosillaCastaways.   Thanks for listening, and stay subscribed.