SwitchEasy – A Better Alternative to Apple's Pride Solo Loop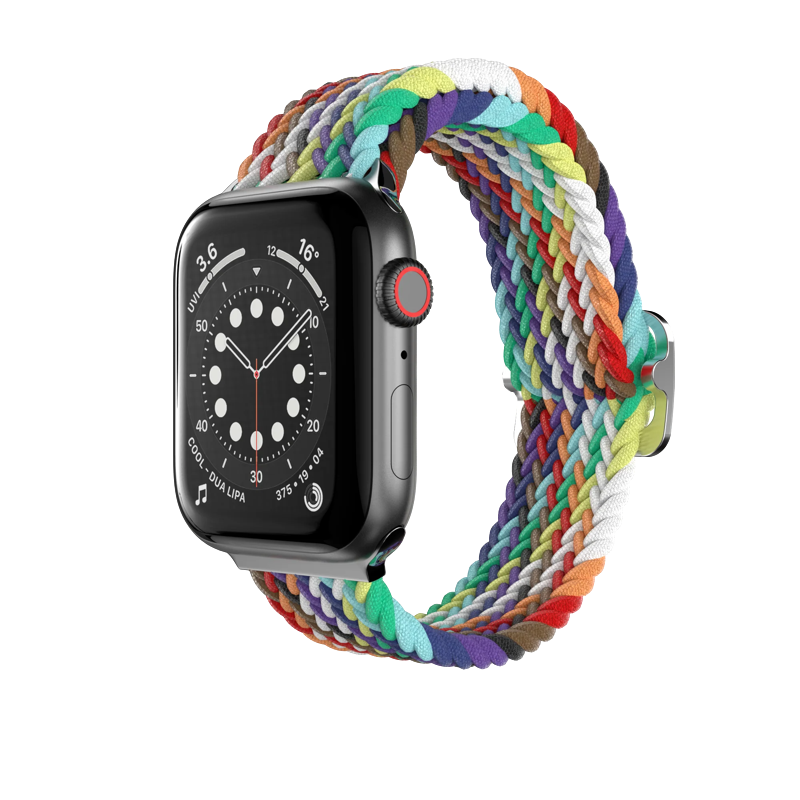 I always like the braided candy look of Apple's solo loop bands, and I bought the Pride edition a few years ago, but despite it looking amazing, I almost never wear it 🙁
I do a lot of exercise, so I need my bands to fit well, and despite measuring really carefully, my solo loop is just not snug enough to stay put reliably. Any smaller and I'm not sure I could get it on, so I think I have the right one, but zero adjustment may just be a fundamentally flawed design! The only other zero-adjustment band I have is from Tefeca, and I measured just as carefully, and it too is both as tight as I feel comfortable sliding on, and too loose for anything but formal occasions.
I guess there's a reason I tend to prefer infinitely adjustable bands 🙂
Enter the Candy Braided Nylon Apple Watch Loop From SwitchEasy — very similar look, though with thicker braids, and similarly designed to slide on and off over your wrist, but it's adjustable! The idea is that you adjust it once like the strap on a backpack (similar mechanism), then just slide it on and off as needed without re-adjusting.
It's still not snug enough to exercise with, but I feel comfortable wearing it all day in work.
So it looks at least as good as the Apple one, is better designed, and costs less at just $35!
Bonus extra from same company I also love — SKIN Silicone Magnetic Apple Watch Band for $30.
My Latest Tactical-Style Band — With Bonus Nerd Points 🙂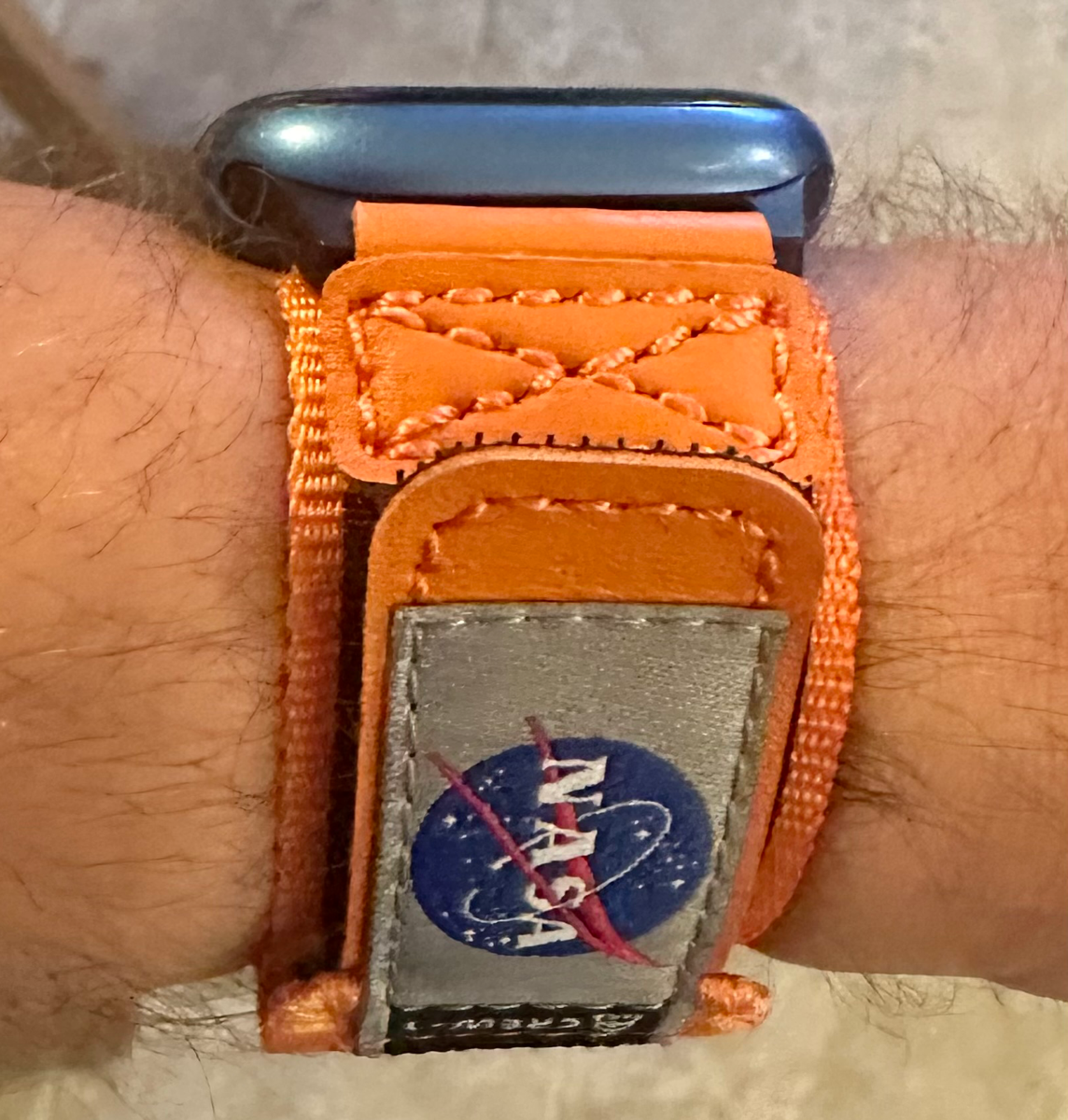 When dressed informally I love the look of a tactical-style band. I wear big Apple Watches, so rather than trying to hide that fact I like to lean in with a big chunky band 🙂
My first such band was an orange surf band from UAG (Urban Armour Gear) that looks almost identical to their newly released Active band. It was not cheap when I bought mine, and neither is the new one at $70!
My favourite remains the Tefeca band I reviewed recently, but I have a new close second favourite — the orange version of the Mifa Nylon Leather Sports band with the NASA badge. I think it was a limited edition band, because only the green and black are available now for $33.
It's only available in the US, so I needed the help of a friendly podfeet to get it, but it's gorgeous! It gets a lot of attention and compliments, and it's the lightest feeling of my 3 tactical bands.
So why is it a close second to the Tefeca? Because although it is lighter, it's not as comfortable as whatever magical stuff the Tefeca band is made from.