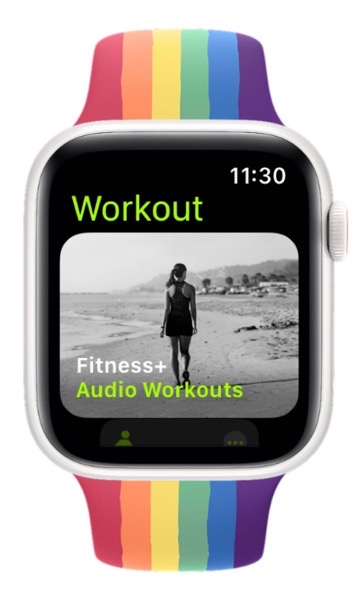 In 2021, Apple added a feature called "Time to Walk" in the Apple Watch. The idea is that while you walk (or run) you listen to someone famous telling stories. I've listened to a few, including Dolly Parton and Hannah Waddingham. They were both lovely experiences. Hannah walked in hills of Hollywood where you could hear leaves crunching as she talked about how she ended up on Ted Lasso, and the challenges raising her daughter as an actor. Dolly was fabulous as well, because she's Dolly Parton. Listening to a few of her songs towards the end was delightful.
As much as I enjoyed these two Time to Walk experiences, most of the ones offered are from singers, and as you probably know, I don't really listen to music. I think it's lovely for other people to have access to Time to Walk but it's just not for me.
The Apple Watch Workout app floats to the top whatever workout you often do. I do walks, strength workouts, and "other", so those are near the top of the list for me so that I don't need to scroll to get to them. I know Sandy loves Tai Chi, but I don't even know what that is, so it's near the bottom of my list so I don't have to scroll past it.
But here's the problem. Apple thinks Time to Walk is the primary activity anyone invoking a workout on their Apple Watch ever wants to do, so it's always at the top. 100% of the time I do a workout I have to scroll past it and it really annoys me. It bothers me so much that I have even considered calling Apple to ask if there is some way I can make it go away.
I'm not sure when this changed, but it's now no longer called Time to Walk on the first screen of the Workout app on the Apple Watch. It's now called Fitness+ Audio Workouts, and if you tap through, you'll see Time to Walk and Time to Run.
That doesn't make it any less annoying to me, but now we can actually remove the entire thing from our view on Workouts if we desire … and I desire.
The other day, my finger slipped as I was starting to scroll past Audio Workouts and instead of moving down, I accidentally swiped right to left. To my delight, I was treated to a red button with an X in it, allowing me to remove Fitness+ Audio Workouts!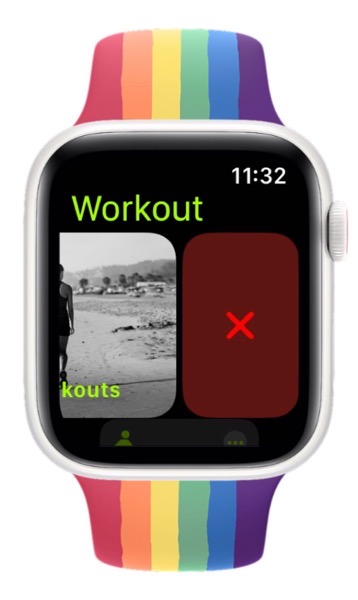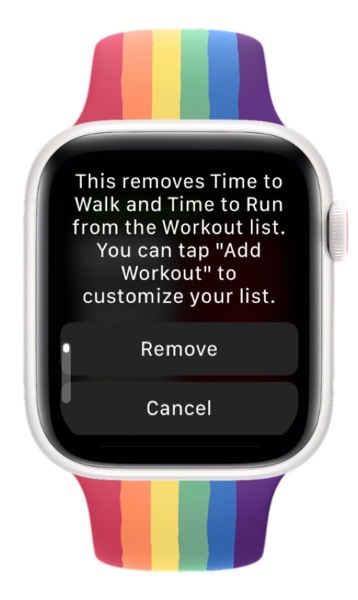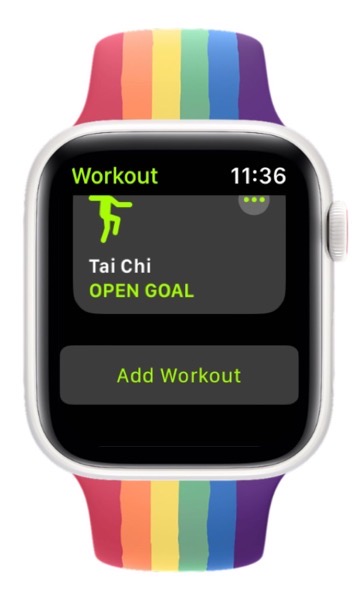 You do have to confirm the removal and that screen lets you know that you can always add it back if you desire. If you scroll to the bottom of the list of workouts you have showing, you'll see an Add Workout button. Once you select that option, you'll see a list of workouts you can add, including Audio Workouts which are of course listed at the top of the list of workouts.
Removing Audio Workouts because Apple chose to annoy me by keeping them always at the top because they know best is delightful, you can use this same swiping right to left to remove any workout you don't ever plan on doing. And conversely you can go to the add button at the bottom and add in workouts you might want to do.
I'm deleriously happy that I can, in less swiping and tapping, get right to the workout I want to do now that I've been able to remove Audio Workouts. Now I've gotta go back to cleaning up my list because I'm pretty certain there's no multi-sport triathlon in my near future. But maybe I will add in badminton…