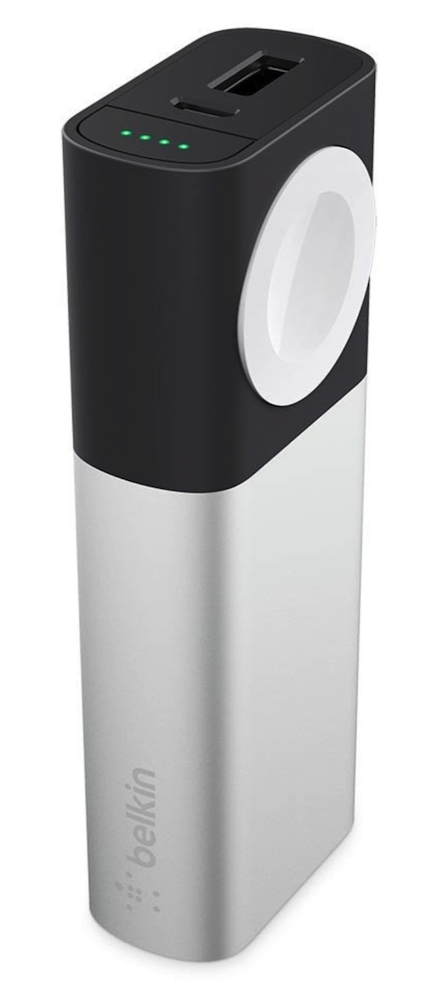 When Steve and I were retiring, many people asked us if we were going to travel. I said, "no plans at all to travel." Evidently I was wrong! It seems we travel an awful lot these days, to both foreign lands and locally to go see the grandson.
I've gotten so that I can pack in my sleep, grabbing all of the necessities. There are of course two lists in my head. Silly things like clothes and toothbrushes, and the more important list of things like laptops, tablets and of course chargers.
The one thing I often seem to forget though is my Apple Watch charger. I even have two of them, one on my desk and one by my bed, but every 3rd trip I forget to bring one. My theory on why I forget the Apple Watch chargers is it's because the little charger pucks are threaded into a stand and so they're not so easy to make easily portable.
In a pinch, you can usually drum up a lightning cable and a USB-charger block to charge your phone, but there's no way to piece together a charger for the Apple Watch.
Continue reading "Charge Your Apple Watch and Phone with Belkin Valet Power Pack"