Last week I gave you Steve and my first impressions of the iPhone X and I promised to give you more observations after using it for a bit longer.
Face ID is the flashy new feature, so let's start there. Steve and I like it more and more as we use it. When you first get the phone, it's natural to lift the phone (wake on raise needs to be enabled) and then stare at the camera until you see the little lock unlock on screen, and then swipe up to get to the home screen. This is just slightly faster than using Touch ID.
But after a little bit of use, you realize that the unlocking of the lock is merely an animation and there's no need to wait for it. Pretty soon you get into the easy habit of lifting the phone and swiping up because the Face ID has already noticed you're looking at it and unlocked. It's way way faster than Touch ID.
For the Over 40 Crowd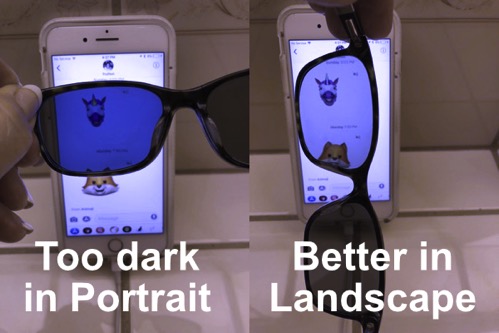 I have a couple of big things I like with iPhone X for the over 40 crowd. Being over 40 gives you a good chance of needing reading glasses. I went for progressive lenses (modern bifocals) across the board a while ago so I could read but still look out at a distance, all without taking on and off my glasses. I even had progressive lenses put in my sunglasses.
But with iPhone and I presume other phones, the polarization was a problem. If my iPhone 7 Plus was in portrait, the screen would be so dark with sunglasses that I had trouble reading it. I'd turn the phone sideways, hoping to embiggen the text and have the polarization reversed so it was brighter. Sadly the iPhone 7 Plus had that supposedly nifty split-screen adding a sidebar in landscape in apps like Mail. So then I'd have to hit another button just to get rid of it.
But here's the awesome part about the iPhone X. It's got circular polarization so no matter what way I rotate it, I can still see it with my sunglasses! And, because it's a smaller form factor, delightfully the iPhone X does not have a sidebar added when going into landscape mode. Before this, I always had to take my sunglasses off, switch to my normal clear glasses and back.
Speaking of sunglasses, the first time I tried Face ID with them on, it failed. I immediately typed in my long, complex password, and the next time I tried Face ID with the sunglasses on, it worked immediately and has ever since. The fact that it learns without you actively teaching it is awesome!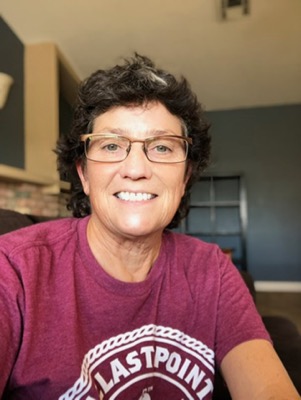 Still with the over 40 crowd, contour lighting on the iPhone X and iPhone 8 cameras is a girl's best friend. I took a selfie after helping Lindsay and Nolan and Forbes move into their new house. I looked like a train wreck, and the lighting was unflattering. But I flipped it over to contour lighting and the wrinkles were mostly gone in my face! It's still not the best image of me but I can only imagine how great it will do when I'm not exhausted.
I should mention that this mode is on a little carousel while you're taking the photo, but you can actually play with that carousel and choose different lighting after you take the image. Pretty amazing. In that carousel are a few other effects, like studio lighting and stage lighting which are pretty fun. Oh, and these effects are available now on both the front and back cameras. I'm not sure if this is why but I suspect the back camera can do it because it has two lenses for parallax, and the front camera can do it because it has depth sensing from the Face ID sensors. In any case, cool effects.
Annoyances
Lest you think it's all joy and wonder, let's talk about a few things that annoy us. Last week I explained that while swiping up from the bottom gesture bar to get to the home screen is perfectly intuitive, it was harder and less intuitive to get to the app switcher card view with a partial swipe up and hold. Neither Steve nor I have gotten used to this gesture, even another week later.
The main reason I use the app switcher is to change to the most recent app. I rarely want to go flipping back 5 or 10 apps ago. Luckily to get to the most recent app, you simply swipe from left to right on the gesture bar. It's a very easy gesture and I'm getting used to it.
I complained last week about how it was even less intuitive to quit apps from the app switcher. You have to press and hold on a card until all of them gets a red circle on them. Then you can swipe up on any card you can see, or hit the red circle on one. I was hoping to tell you by now that Steve and I were masters of this gesture sequence, but I'm sad to report that we both still hate it.
My process is to swipe up too far and end up at the home screen, then open some random app, then carefully swipe partway and hold to get to the app switcher, then to press and hold but nothing happens, change which app to press and hold on, then finally swipe up but accidentally quit the wrong app.
René Ritchie on MacBreak Weekly said he asked Apple why they made it harder to quit an app and they told him because they don't want people doing it! I guess I understand that, for the people who in an OCD-like frenzy are always quitting all of their apps. But there are lots of other times you have to be able to quit an app. How about when the App Store misbehaves and can't find anything in search and you have to quit and restart it? Or how about when Facebook comes up blank and never resolves? Or how about when you want to check a path in Waze, but once you see the path you don't want your battery chewed up so you want it to stop? There are lots and lots of reasons we have to quit apps.
This one isn't an annoyance, but more of a surprise. Remember the extensive geometry I did to prove that the iPhone X screen is only 1% smaller than the iPhones Plus? Well, what I didn't realize was that the narrowness of the iPhone X actually makes lots of things much smaller. I noticed this when peering carefully at the same image on my iPhone 7 Plus vs. the X to see if I could tell that the OLED screen is better (still can't tell). I got out a ruler and measured the size of the image when displayed on the two phones. Images taken on iPhone are 9.1cm x 6.9cm on the Plus-sized phone, but only 8.3cm x 6.2cm on the iPhone X. That makes the Plus-sized image actually 23% bigger, which is not insignificant.
Surprisingly I'm not missing the big size, and I really liked having a big phone. I'm not sure why this is. Perhaps the clarity of the screen really does make a difference or the fact that I can see it in sunlight with my sunglasses on. It's hard to tell.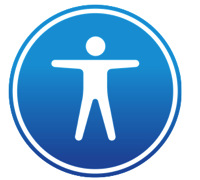 Here's an annoyance. I tried to play around with VoiceOver on iPhone X. The first thing I tried to do was go to the home screen from inside an app. I moved my finger around till I heard a bonking noise when I was on the gesture bar, and then swept way up on screen, but it took me to the app switcher instead of going to the home screen. I tried this probably 20 times and only got to the home screen twice.
I tweeted about this and Allison Hartley from the Tech Doctor Podcast came to my aid. We chatted back and forth on direct messages on Twitter but I still couldn't get it to work. She generously offered to get on a Skype call so she could demonstrate for me on video. Funny that a blind person would think of that, isn't it?
Well anyway, as we worked together, she helped me figure out a couple of things. The gesture bar, if your finger is in the right place, doesn't make a bonking sound, it's more of a boop, or perhaps a bloop. She explained that the bonking sound is VoiceOver's way of telling you that you're in a spot where it can't identify anything at all. She said that the gesture bar is really very far down at the very bottom. Once I got down far enough, I heard the bloop instead of the bonk.
But when I swiped way up on the screen, I still got the darn app switcher. We went back and forth for quite a while until I realized that the sighted and blind gestures are reversed! For the sightlings, we have to swipe way up to get to home, and only partially up to get to the app switcher. For VoiceOver users, it's the opposite. Way up is the app switcher and partially up (maybe 1/3) gets you to the home screen. Why on earth Apple reversed those, I'll never know.
I showed Steve how with VoiceOver the blind have a much easier way of quitting apps. Once you get to the app switcher with VoiceOver, you only have to swipe up with three fingers to quit an app. He said, "I want that!!!" And I agree with him.
By the way, we're going to get Allison on Chit Chat Across the Pond during December. She's got a rant planned about the phrase "it just works" because she says she had a bear of a time setting up her iPhone X. Should be a fun time, Allison is awesome. Plus, it's fun to say Allison is awesome!
I have a love/hate relationship with Control Center on iPhone X. I really prefer sliding down on the upper right ear than sliding up from the bottom of the screen on the home-button phones. With slide up from the bottom, I could never get into Control Center if I was in an app that had a text entry field open because it would get confused. With it in the upper right, it's 100% reliable for me.
I say hate though because I hate that I have to go to it more often. What's my battery percentage? Control Center required. Did my VPN come on at Starbucks like it should? Into Control Center to find out because there's not enough room on the screen. It does briefly show right when it kicks in but if you miss it you're back to Control Center.
I do really love having the disconnect from WiFi button in Control Center though. As much as I whined that it didn't turn off WiFi like it seemed it was doing, so many times I'm on dodgy WiFi so my VPN isn't quite connecting and I'd really just like to get to cellular data to get something done. Or this case, as I leave the house to go to the gym, I always send Dorothy a Glympse so she knows when to expect us. It was always hard to do right as we left because my WiFi would stick to the house for a half a block. No longer a problem, tap that button and I'm good to go. Ok, that had nothing to do with Control Center, but I like it.
I've run into a couple of little bugs on iPhone X. Nothing serious but they were interesting to me. One day notifications were on both ears, so I had no access to Control Center. A reboot sorted it, but it was a curiosity. I've also been trying to join the Animoji Karaoke funfest invented by Harry McCracken. Animoji can only be 10 seconds long if you use the recorder inside Messages. But Harry figured out you could use the screen recording feature built into iOS to capture as long as you want. You have to use an editor to crop it down though because otherwise, it's a full Messages thread.
Then Harry got the idea to lip sync a song with one character and then another and make a duet. He did Sonny and Cher singing "I Got You, Babe" and it's absolutely hilarious. People have really gotten creative with this. Just search the hashtag #AnimojiKaraoke and you'll lose an afternoon laughing!
Anyway, this was supposed to be about bugs, not about how amazingly fun Animoji are. By the way, I've started using Animoji for all of my iMessage conversations. The problem I'm having is that my phone wouldn't regularly record the screen. It would start and stop and was super inconsistent. I could restart the phone and it would work once, but if I made a karaoke misstep I'd have to restart the phone. I'm going to spend some more quality time diagnosing this problem because it's critical that I get in on the phone. I have an AWESOME idea that I don't think has been done yet!
Overall Impressions
I was on the SMR Podcast this week and they were asking me about the phone because Chris Ashley is considering it. I realized as I described the phone that it is a truly NEW phone. The iPhone 7 Plus was awesome because it was huge and had a way better camera than my iPhone 6, but it really felt like a new version of a phone I already had. iPhone X feels like a new phone. I love it, I want to play with it all the time. In fact, I gotta get going, that Anomji Karaoke isn't going to record itself!