Hello! It's Jill from the Northwoods. It's time to watch TV and movies! When I had a DVR, I would keep track of the shows and movies I wanted to see by recording them. It's been three years since I cancelled cable and moved to streaming everything. I am not talented enough to write my own database so instead I use two apps to keep my queue in order.
Television Time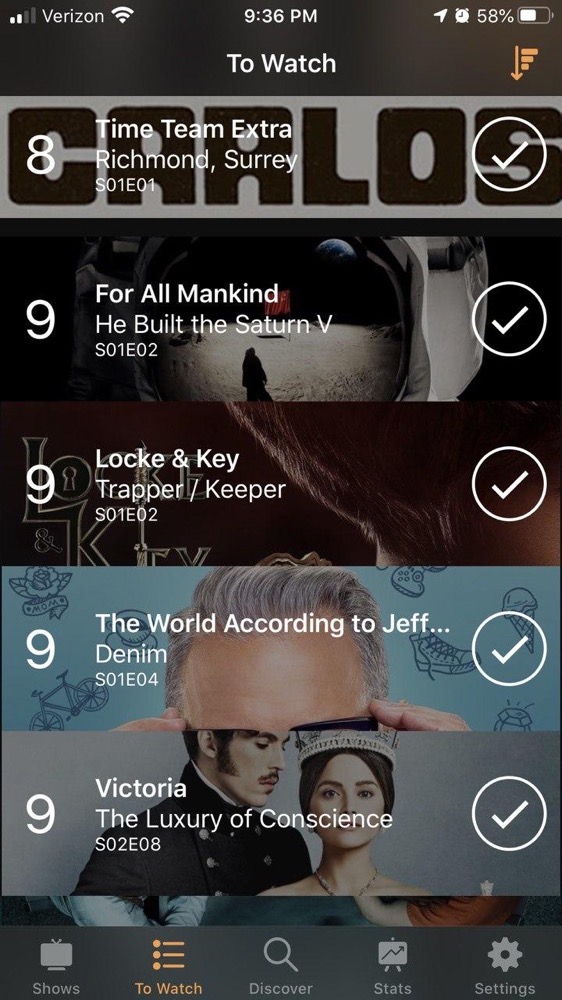 The first app is called Television Time. It provides a list of all TV shows available and allows you to add them to your queue as a series. It gives you a small description of the shows and indicates on which networks they air. There are some minor details about the casts and other similar shows and links to other sites for reviews. As you watch an episode, you check it off the list. The list syncs with iCloud or Trakt if you are using multiple devices.
You can sort your queue by episode count, airdate, and shows you last watched. In other tabs, you can watch shows and see how many days until they air again. Shows that are coming back but have no airdates yet, are marked as "Returning" or "Ended".
It's fun to see what is coming soon. For upcoming shows, I can sort by network, alphabetical order, airdate and last watched. To keep the cost of steaming low, I cancel networks when I have no pending shows. I use the network sort to know which streaming services to keep or give up.
There is a search and a list of popular, trending and anticipated shows. There are also a few stats. It doesn't have a social media aspect to it where I can see other user reviews. I am not really looking for that either.
I like it because it is simple. The only downside I have seen with the app is the confusion when a show is from other countries. It displays that the show is available when it is not yet available in my country. Also if the show comes from a network, but later appears on a streaming network, you cannot find the show by that by the streaming networks.
It doesn't get as strong of reviews as other apps because of the missing social aspect but it works well for my TV queue. It is only on iOS and it costs 5 dollars. Go to televisiontime.app/… for more information.
Just Watch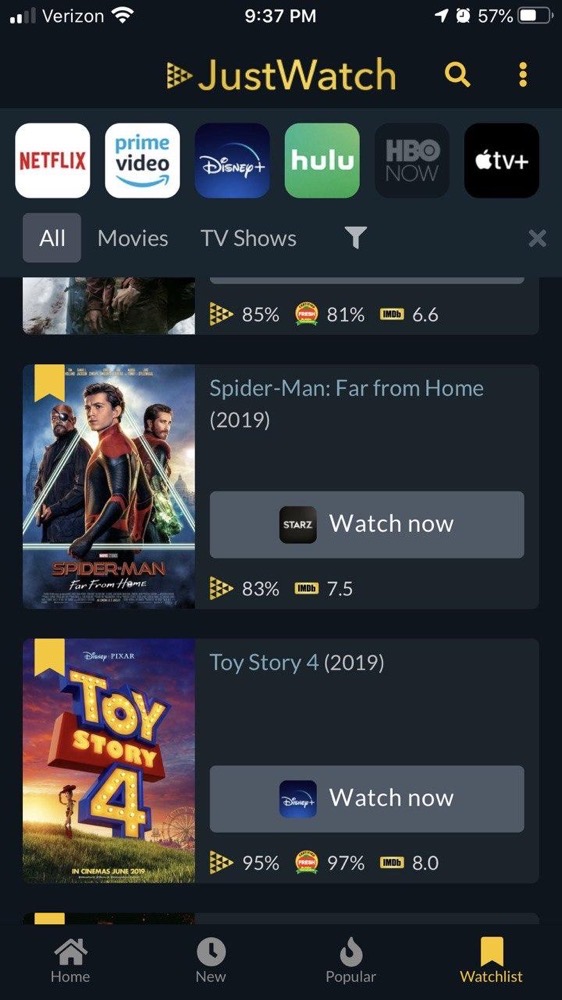 The second app is Just Watch. This is more focused on movies and streaming shows. The primary functionality is to create an account and a watchlist. You indicate in the settings which streaming services you have. There are some nice options to split services like Amazon Prime which is free from Amazon Video which may requires payment.
The level of detail is nice You can then filter the watchlist by streaming services. It shows some basic review information from their database and from Rotten Tomatoes and IMDB. You can also see what is popular on the app from other users. It also tries to guess what you will like based on what you liked in the past.
You can also see what is new to streaming services. You can watch the trailers for movies. It has a lot of filters so if you want to find movies that are free or well-rated or dozens of other filters, it is easy to do. I don't use this for TV shows because you can mark a season on your "watchlist" but you don't really mark the episode as "watched". If a show is airing on a network, there is no indicator about which network shows came from. So, in the end, I find it great for movies and clunky for series.
It is available on iOS and Android and is free. It is also available for FireTV. If you load the app on your device, you can connect it to your account or use it as a standalone app. It will show you the Watchlist and your services and when you find a show to watch it will open on the right app. That's pretty fantastic. They have a website you can use instead of an app. Find out more at www.justwatch.com/….
TV Time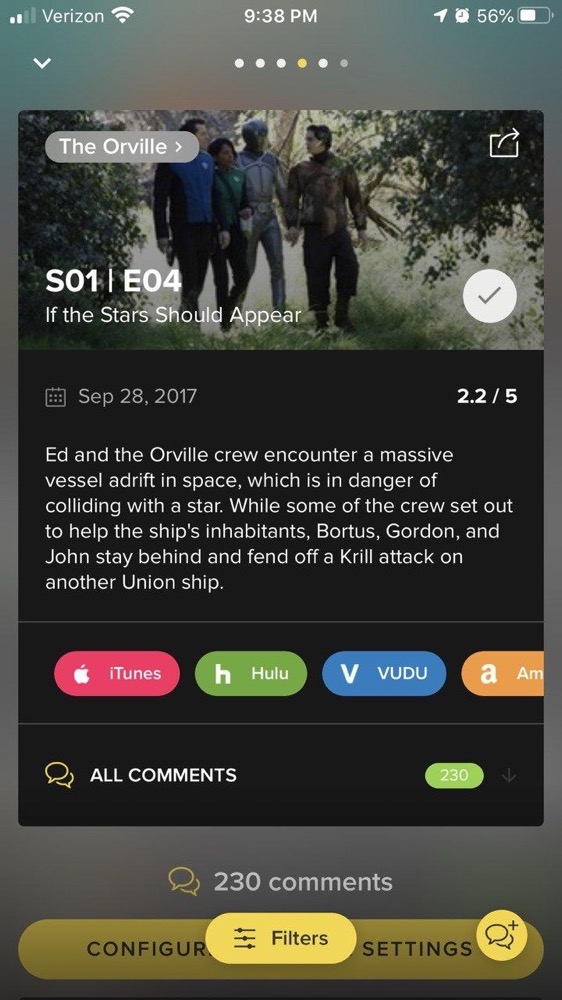 The third app is something I tinker with but don't use on a regular basis. It is called TV Time which is a bit confusing with Television Time. It does both movies and series. It helps you find new shows. I
t lets you check off episodes of shows and movies that you watch. It has a fun social aspect with comments, reviews and the ability to follow other viewers.
It's a fun app. It shows you memes from show or movie in comments. The community is active. It has a nice calendar layout. But it doesn't really have many filters or sorts.
I just look at it when I am seeking new shows or thought something will have funny comments. It is a website and has IOS and Android apps for free. Check www.TVtime.com/… for more details.
Bottom Line
In the end, am very happy with the two apps I have. I could see people wanting the ability to track who watched shows and movies as a family. Each person in the family can have their own apps with their own lists but having something that keeps shows together for a family would be nice. None of these apps do that, but for me alone it works really well. I hope this helps watch and enjoy movies and series.
TV clipart from clipart-library.com/…