Hi, this is Husband Steve with a review of the Insta360 X3 Action Camera. A few months ago, our good friend Pat Dengler showed us her new spherical camera, the Insta360 X3, and after seeing its capabilities, I knew I wanted one.
Being the thoughtful wife she is, Allison kindly bought me one as a gift. Her one condition was that I write a review of the camera to make sure I really learned how to use it. Insta360 cameras come in a few models and the latest is the X3. To simplify things, in this review going forward, I'll refer to the camera simply as the X3.
360 Caveat
Before I begin, I have to mention one item that, as an engineer, bothers me about the name "360" used for these types of cameras. The field of view for 360 cameras is actually 4-pi steradians – meaning the captured image covers a full sphere including top and bottom, not just a 360-deg cylinder as the name implies. But we'll just stay with the 360 naming convention here since it's generally accepted terminology.
Overview
My first 360 camera was a Ricoh Theta V from a few years ago. I learned the basics of 360 photography and videography with the Theta and I thought the camera was well-engineered. However, the X3 stands well above the Theta in many respects.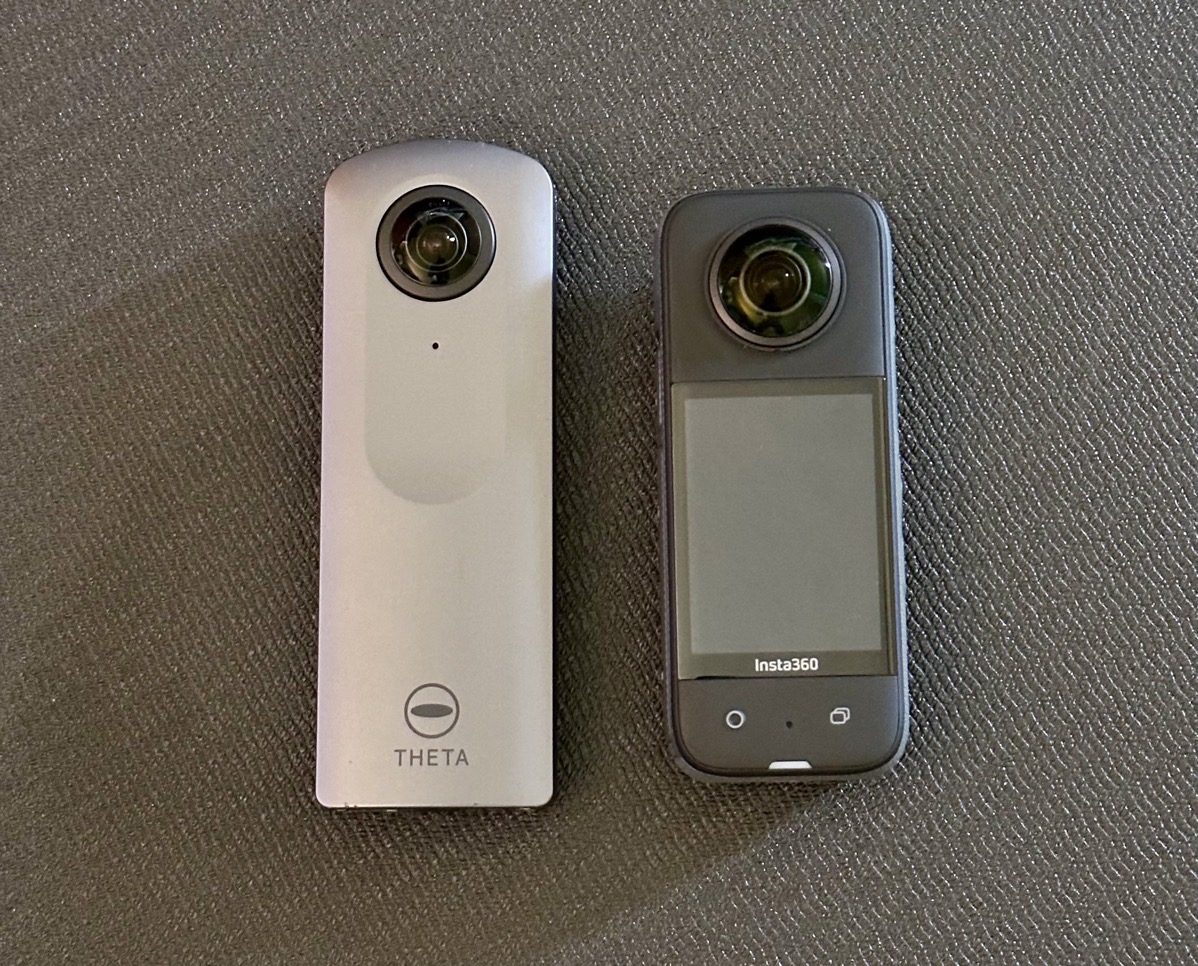 Overall, I really like the X3 for its style, controls, and functionality. The X3 is relatively small, measuring 4.5" tall x 1.8" wide x 1.3" thick, including the hemispherical lenses which bulge out quite a bit from the body. It weighs 180 g which is about 6.3 ounces.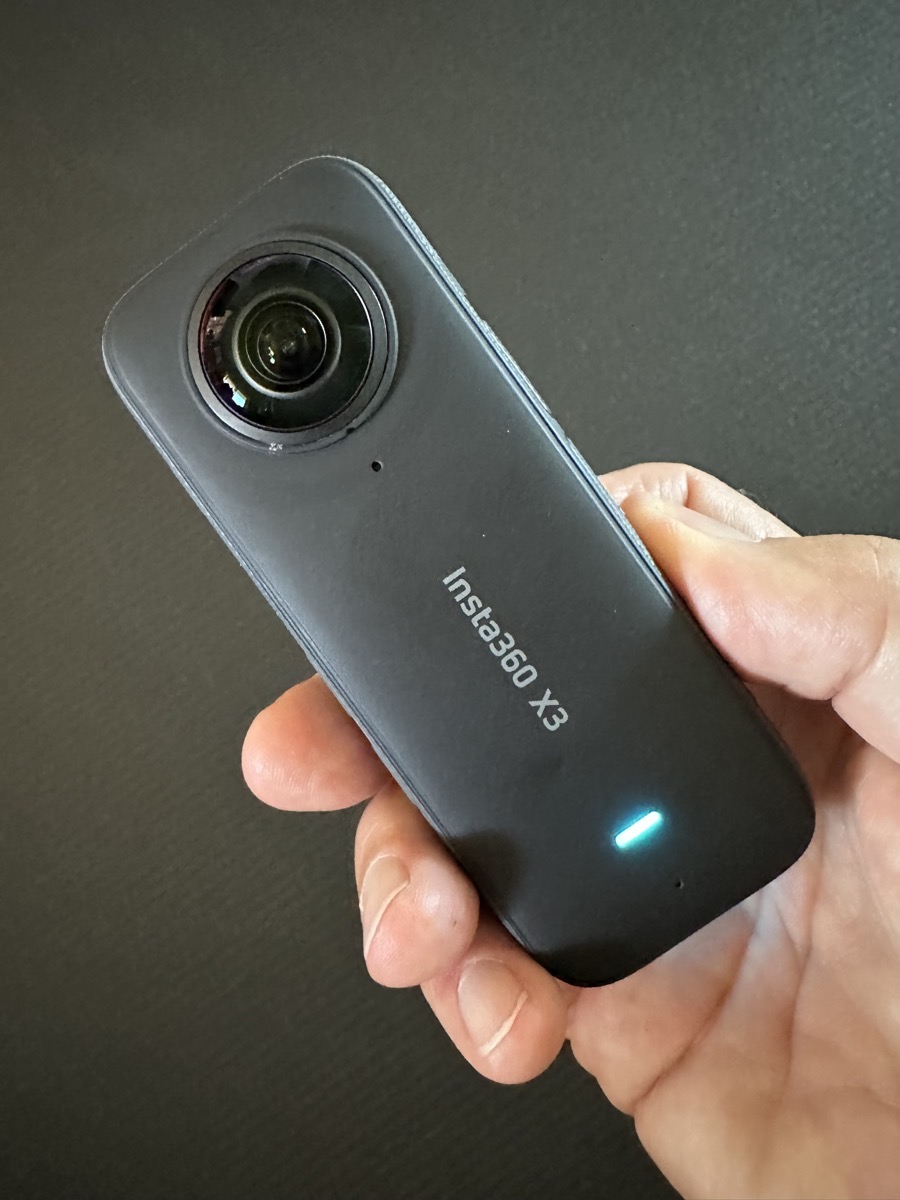 The camera body is nice to the touch with rounded edges and sides that are slightly ridged for a more sure grip. The rear face has a crisp 2.3" display which is super bright – bright enough for use in direct sunlight.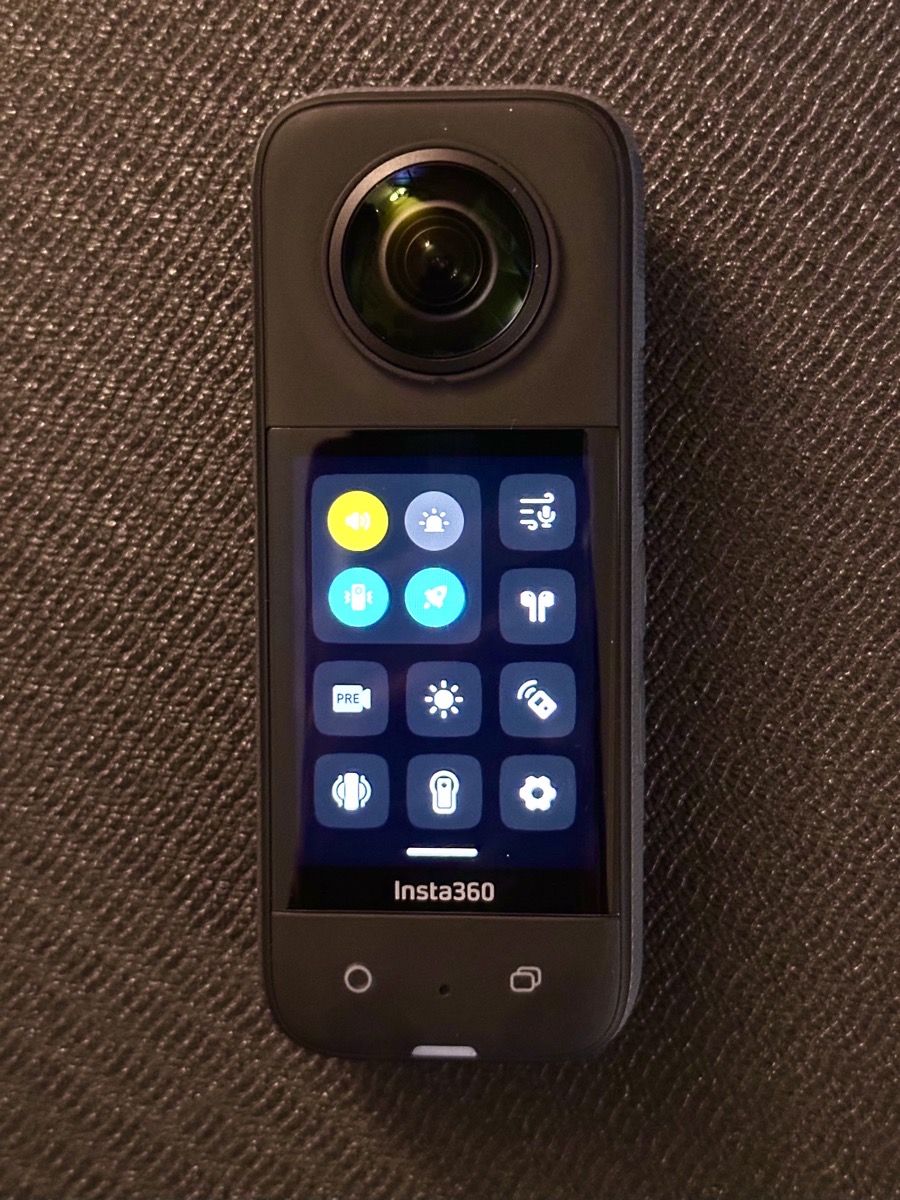 Prominent on the camera are the dual-fisheye F1.9 lenses. The X3 seamlessly stitches the two lenses' output and creates a cohesive spherical view for both photos and videos.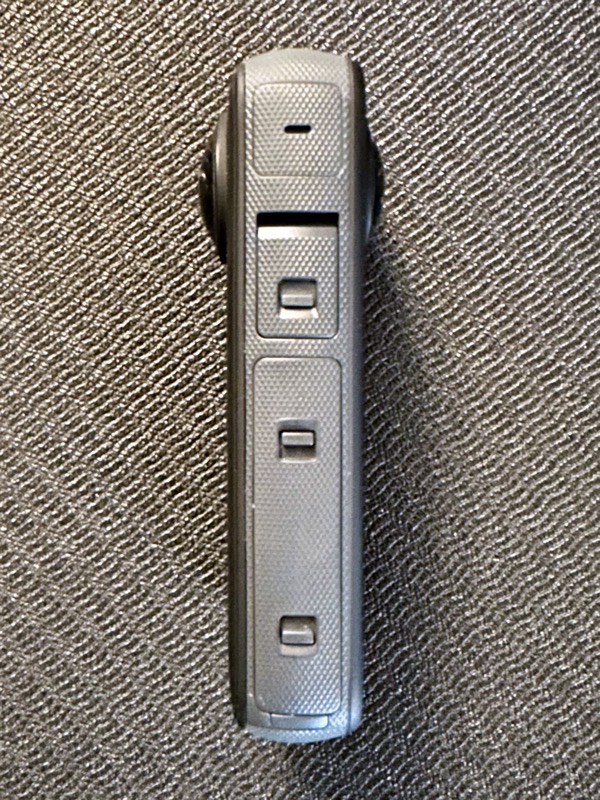 On the bottom of the camera is a standard 1/4×20 screw mount allowing it to be attached to most camera mounts and tripods. When mounted to a selfie stick or any long narrow support, the X3 has enough coverage from the two separate lenses to automatically remove the camera and stick from the image. This results in 360 photos and videos from a perspective that appears to be floating in mid-air, not supported by anything – a pretty cool effect.
The camera comes with a removable, rechargeable 1800 mAh battery that supports 81 minutes of continuous video recording. You can fully charge the battery from zero in about 90 minutes using a standard USB-C cable.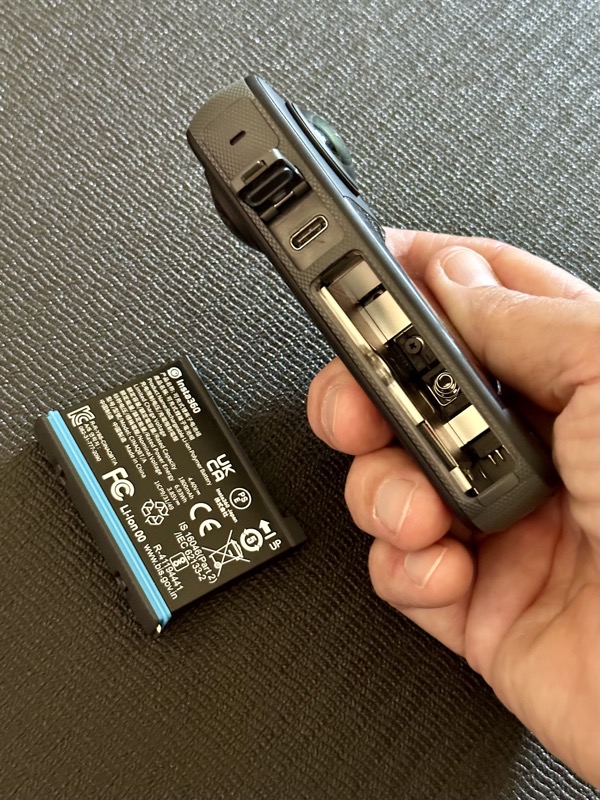 The X3 has onboard storage but also supports a micro SD card for additional storage and for offloading photos and videos more quickly.
To eliminate shakes and jitters and provide very good motion-stabilized images, the X3 uses gyroscopes and advanced algorithms. Since the camera has a full 360 deg view, the image perspective is held in the same direction regardless of how you move, rotate, or reorient the camera.
Other Key Features
Some of the other key features of the X3 are:
It's waterproof down to 10 meters and rated at IPX8.
It offers easy-to-use re-framing tools after shooting 360, so you don't need to worry about the camera's viewing angle while shooting.
It has 4 built-in microphones which support stereo, wind-noise reduction, and direction focus – that's where the camera enhances the audio in the direction of the viewing angle when reframing 360 video.
It is WiFi-enabled at both 2.4 and 5GHz bands and it supports Bluetooth 5.0
And it supports voice commands.
Usage
The X3 is fairly easy to use but some of the on-camera menu selections are buried a couple of levels down. You can use the X3 stand-alone but its utility goes way up if you pair it with your phone. Using the Insta360 app on your phone (either iPhone or Android), you connect to the camera via an ad-hoc Wifi network that supports high data transfer speeds which are needed for the large 360 photo and video files. The app provides full photo/video control and image viewing of the X3 from your phone. Viewing on the phone allows you to spin the image or video by dragging it to see the full 360-degree view from any perspective you want. You can also view the 360 image in a wide-cropped rectangular version instead of the full 360 view.
The Insta app is very handy if you want to take a photo while the X3 is at the end of a long selfie stick and is hard to reach. It also lets you get a larger view of the images and videos you've captured with your phone's display. You can download your photos and videos directly from the X3 into your Photo Library.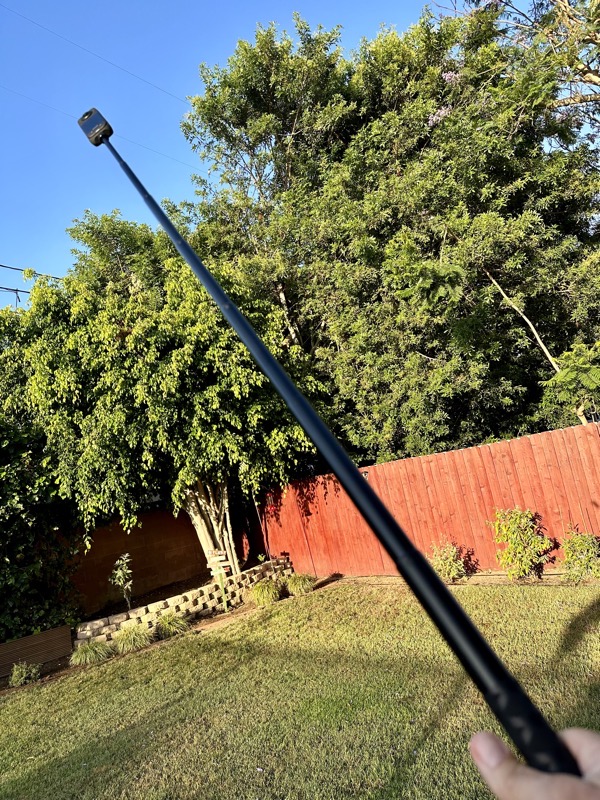 One of the coolest features of the Insta app are the many special animation effects it provides. Since most photo viewers don't allow the user to manipulate and view a full 360 deg image, the Insta app provides 5 animation effects that automatically spin, zoom, and reorient the 360 image in various ways to create a video of your still image from many perspectives. They also offer background music of various styles that you can add to the video of your animated 360 still photo.
The X3 offers several video and photo shooting modes:
For video, you can record up to 5.7K resolution at 30 fps and you can select Standard, Active HDR, Timelapse, TimeShift (like a hyperlapse video), Bullet Time (slow-mo video with a 360 deg spin popularized on The Matrix), Loop Recording (overwrites earliest content after reaching maximum length) and the new Pre-recording mode which records video for up to 15 – 30 sec before you even hit the record button.
For photos, you can shoot up to 72 MP resolution and you can select Standard, HDR, Burst, and Interval. It also has a very cool Starlapse mode that I haven't used yet but will. By placing the X3 outside on a tripod at night in Starlapse mode, it will record the streaks left by stars, planets, and meteors as the Earth rotates under the heavens.
A couple of other nifty features of the X3 are that you can connect it directly to your Apple Watch instead of your phone to control the camera. You can take photos, start/stop videos and change shooting modes. However, you cannot view images or videos on your watch.
You can also, in real time, stream 360 videos from your X3 to Facebook, YouTube, and a few other platforms through your phone. However, I was not successful in performing this because, during my test, I didn't have a good cell signal. The X3 uses a cell connection for streaming to the internet since WiFi is being used to connect the X3 to the phone.
Accessories:
The X3 comes with a USB-C cable, one battery, and a soft pouch-type case. I also got a few extra accessories that have come in handy.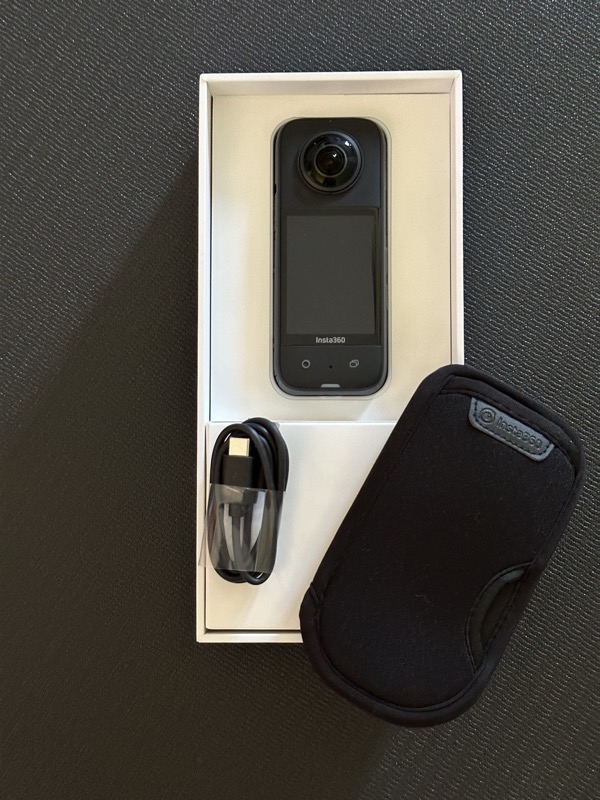 First, is a semi-hard case that zips open/close to better protect the camera.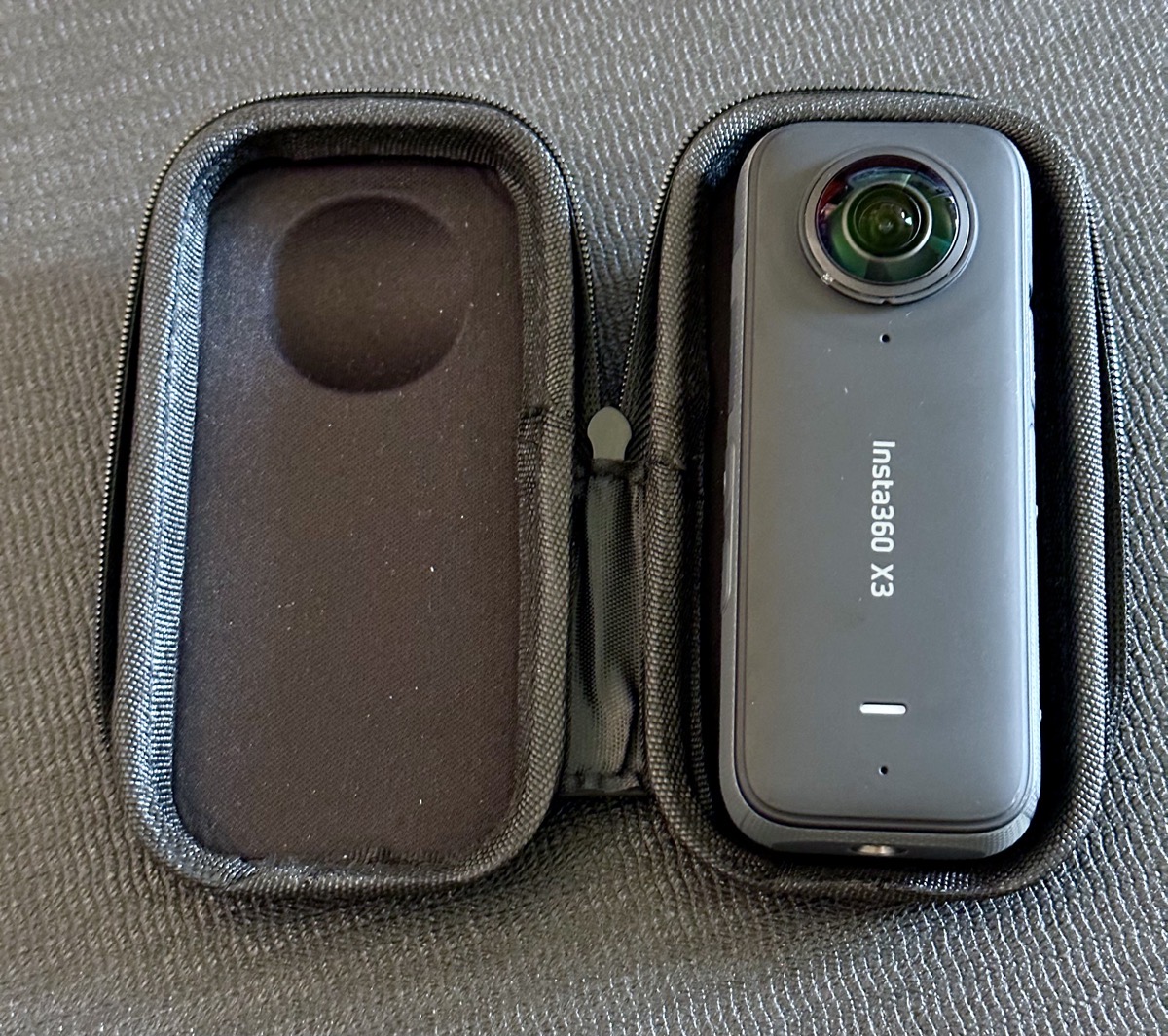 Probably one of the most useful accessories is the selfie stick which is important for removing your hand and arm from a 360 photo or video. One version of the selfie stick that Insta offers has three small legs that unfold at the bottom of the stick so you can free-stand it on a surface, like a tripod.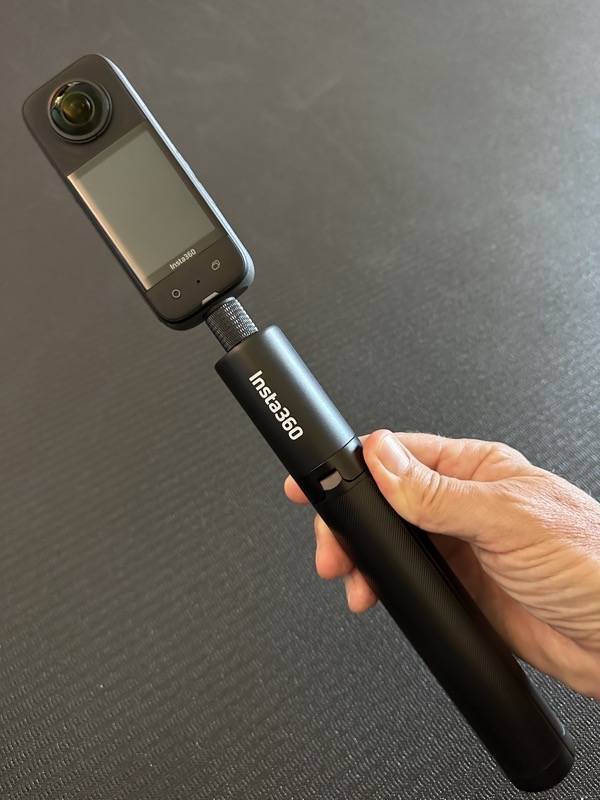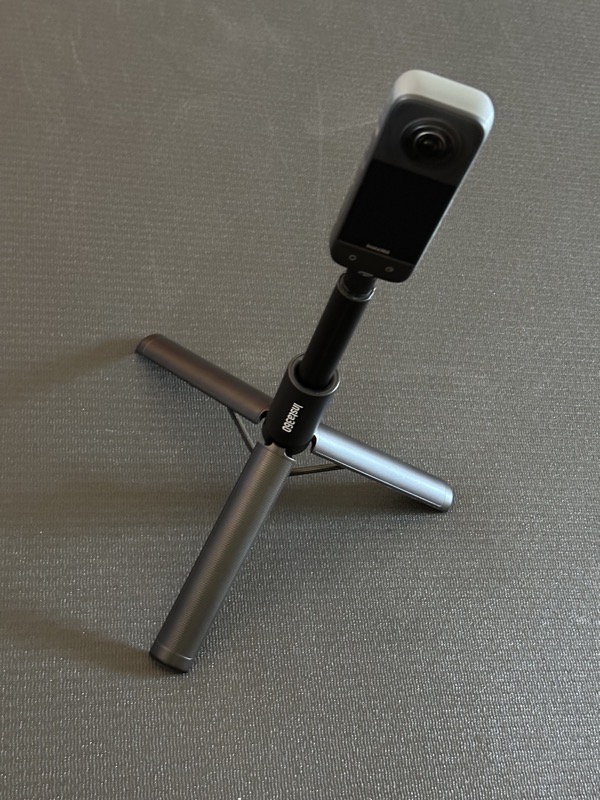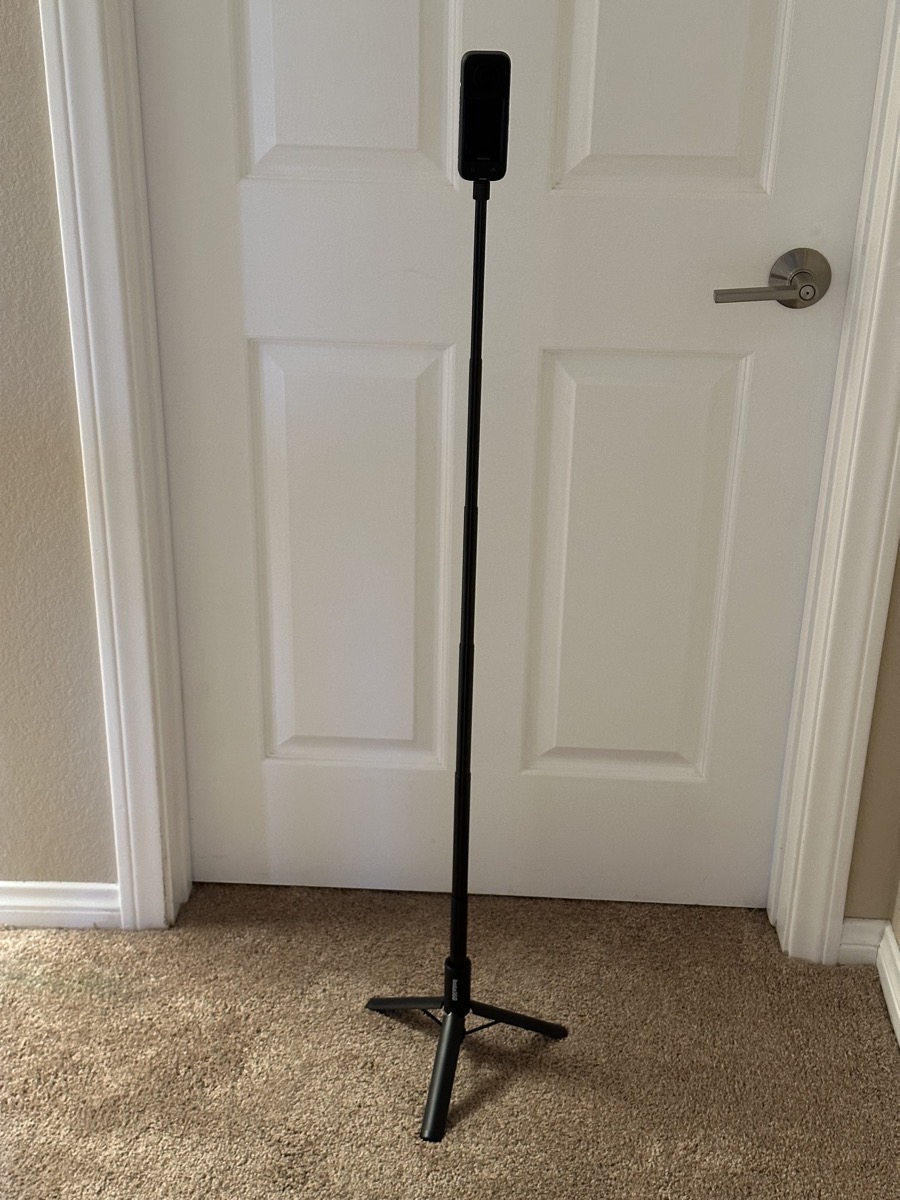 I also got a two-sided lens protector which is easy to slide on and off just the lens portion of the camera. It's very important to use this cover whenever you're not shooting since the lenses on both sides of the X3 bulge out significantly from the camera body. If the camera falls or scrapes on a hard surface, the bulging lenses will be one of the first things to get scratched. So I highly recommend getting the two-sided lens protector that covers both front and back lenses. I make a point of putting the cover back on the camera whenever I finish shooting with it.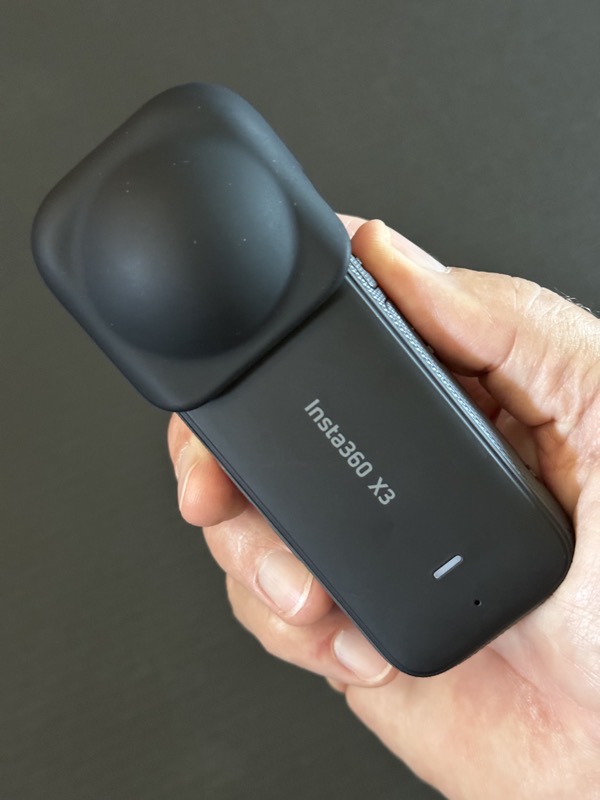 Finally, I got a dual battery-pack charger that supports USB-C charging along with a spare battery. spare battery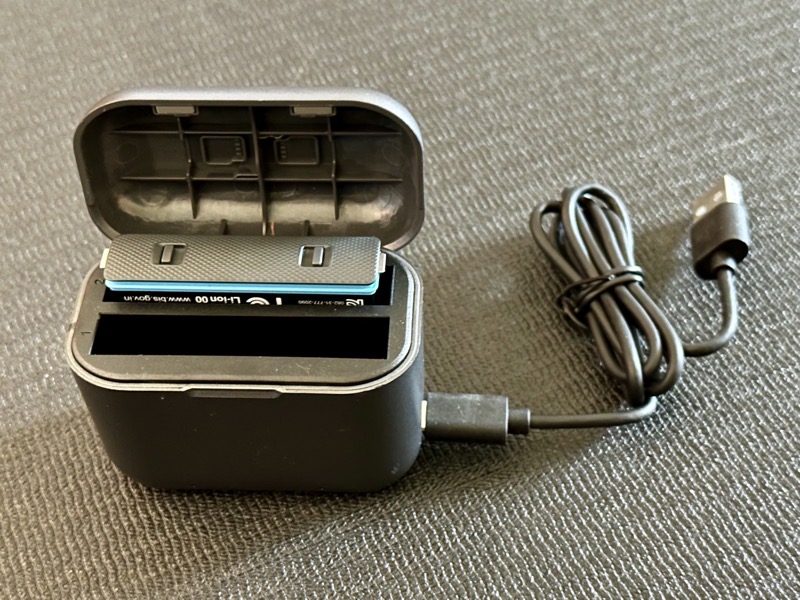 Bottom Line:
The Insta360 X3 is the most capable portable 360 action cam that I've seen so far. At $450 on Amazon, the X3 is not inexpensive but I think I think it's worth it. It's rugged, fully featured, has great software support, and produces high-quality photos and videos. The camera has so many features I haven't discovered let alone used them all yet, so I have a lot of fun ahead of me finding out what this action camera can really do.