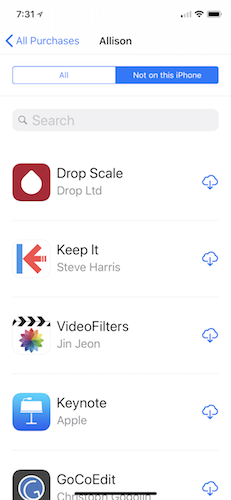 So funny hearing you talk about queuing up to get the new iPhone X, but it shows commitment. Honestly, I never have and probably never will I guess, get up that early to get a phone, or anything else for that matter. I ordered mine as soon as possible hoping for an early delivery, but alas I'll have to wait until the 20th, so be it.
But I have a tip for people setting up there new iPhone. If you want to migrate from an older model iPhone to a new one, there are 2 basic ways.
restore from backup, done it many times and it's possibly the easiest and fasted way to do it
setup as new. basically reinstalling and setting up all you apps, many reasons why to do this, for me it's to make sure the new phone has the cleanest possible install without any possible issues from older app installs and doing some "house cleaning" at the same time.
So, how about my tip?
Continue reading "Clean Install Tip for iOS – Guest Post by Joop Bruggink"