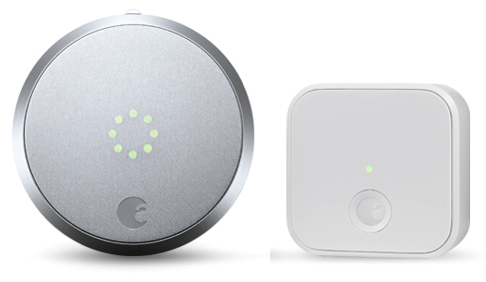 Steve and I have been moving very cautiously into having a smart home. We started with a smart smoke detector with the Nest, then a couple of Hue lightbulbs came on the scene. We added a couple of Wemo switches somewhere along the line, and eventually a couple of security cameras, as I've told you about before. The one thing that really gave us pause was the idea of a smart door lock.
But then I heard about how people can take a photo of a physical key and create a duplicate physical key. Heck, there are even apps for that! So, we're not necessarily more secure with physical keys.
But then I started talking to that crazy Joe Dugandzic of Smarter Home Life, and he talked about his cool August Smart Lock. I was jealous, but I still didn't jump. Then I listened to a podcast (and I wish for the life of me I could remember which one) where they talked about someone testing a whole pile of smart locks and determining which had good security models. The August Smart Lock was on the good list. Additionally, the August Smart Lock is HomeKit-compatible. It isn't the only smart lock that's HomeKit compatible, but that definitely played into our decision. If you're a fan of Alexa, she can play with the August devices as well.