We're going to start with a short audio clip from George from Tulsa on the Recon 50 Gaming Headset that sounds great. Next up we'll hear about the Catalyst Waterproof Apple Watch Case and the CleverPet Smart Pet Feeder. We'll have a palette cleanser where I'll explain how we did a three camera shoot for a video for Don McAllister's ScreenCasts Online. Back to CES with an interview with NASA where Steve makes his debut in FRONT of the mic and camera, and we'll find out about the Canary Home Security System. Many thanks to Steve for all of his production work on these. Finally we'll close out with a happy happy joy joy improvement to 1Password from AgileBits.

mp3 download

Hi this is Allison Sheridan of the NosillaCast Mac Podcast, hosted at Podfeet.com, a technology geek podcast with an EVER so slight Macintosh bias. Today is Sunday January 17, 2016 and this is show number 558. We've got a fun packed show for you today.
In Chit Chat Across the Pond this week I had my arch nemesis, Chuck Joiner of MacVoices on the show to talk about how the Apple Watch was able to get someone who wasn't at all interested in exercise to actually start getting healthier. We also get off topic and talk about the gear he uses to do his "one man band" method of covering CES for video interviews. Do a search for Chit Chat Across the Pond in your favorite podcatcher – iTunes, Downcast, Pocketcasts, Overcast, Stitcher Radio, TuneIn Radio, Alpha Geek Media…it's everywhere! Heck, you even listen at podfeet.com by clicking on Chit Chat Across the Pond in the menu bar!
Ok, let's give George a listen:
George from Tulsa on the Recon 50 Gaming Headset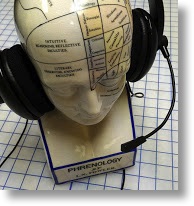 Back in February 2013's episode 405 I did a mini-review and buy recommendation of the Turtle Beach M5 stereo mobile gaming headset. Sadly, nothing lasts forever, and when I needed to replace my M5s, they were out of production.
So a few months ago I replaced them with an even better Turtle Beach Ear Force Z11.
Speaking of nothing lasting forever, the Z11, has already been replaced with the scary sounding Ear Force Recon 50 Gaming Headset. Scary name aside, the R50 looks similar to the Z11 3.5mm jack, Mic Switch and Volume Control, Boom Mic, Full over the ear and very comfortable ventilated headset cups.
Based on my satisfaction with the Z11, if you want a decent headset for 3.5mm gaming, Skype, Hangouts, listening to media, or just making phone calls, the Recon 50s look to be a safe bet. $40 on Amazon. FYI I recorded this piece using the Z11 boom mic, directly to a .wav file on my little Asus Chromebook Flip using the free Chrome Browser AudioRecorder App. You'll find the usual links on Podfeet.com, including one to Amazon via Allison's Affiliate Page for the Recon 50s.
===============================
Hey thanks, George. I'm amazed at the quality of the Z11's, I would have sworn you were on a high end mic! I'm used to headsets sounding tinny and annoying so these really sound awesome. I like the name "Recon 50" better though, really sounds tough!
Last week on the podcast I told you about June Lai from Catalyst who had a terrible travel day and yet performed as a trouper for our interview. Here's that conversation:
You really should go over to the blog and watch the video to see her perform origami on herself to take that photo!
I think you might also enjoy going to watch that video, I did half of it sitting on the ground playing with the dog!
Let's take a break so I can tell you what fun I had this week.
While we're on a break here, let me remind you that funding for the NosillaCast comes entirely from you guys using the Amazon Affiliate link over on podfeet.com whenever you shop at Amazon. Some people make a bookmark called Amazon but it's actually a link to podfeet.com to help them remember to use the link. Once you're there just click on the big Amazon logo and a small percentage helps to keep the servers going.
I've teased you long enough, let's hear Steve Sheridan's long-anticipated debut in front of the mic and camera:
I think Steve did a terrific job in that interview and you can sure tell that he has a passion for space! Next up, here's the one product I'm pretty sure I'm going to buy for myself:
Ok, that's enough interviews for today, I one to close out with the happy happy joy joy story I told you about.
That's going to wind this up for this week. Don't forget to send in your Dumb Questions, comments and suggestions by emailing me at [email protected], follow me on twitter @podfeet. Check out the NosillaCast Google Plus Community too – lots of fun over there! If you want to join in the fun of the live show, head on over to podfeet.com/live on Sunday nights at 5pm Pacific Time and join the friendly and enthusiastic NosillaCastaways. Thanks for listening, and stay subscribed.