Hi, this is Allison Sheridan of the NosillaCast Apple Podcast, hosted at Podfeet.com, a technology geek podcast with an EVER so slight Apple bias. Today is Sunday, August 1, 2021, and this is show number 847. This week Steve and I had a lovely week-long vacation with our daughter Lindsay, her husband Nolan, and our two awesome grandchildren, Forbes and Siena.
We were able to take this lovely vacation only because Terry Austin, Charles Gousha, Ed Tobias, Bart Busschots, and Allister Jenks were kind enough to write blog posts and record audio segments for you. This means we also keep our 16+ year running streak of uninterrupted NosillaCast episodes going, which I'm pretty sure is unprecedented in podcast land.
Blog Posts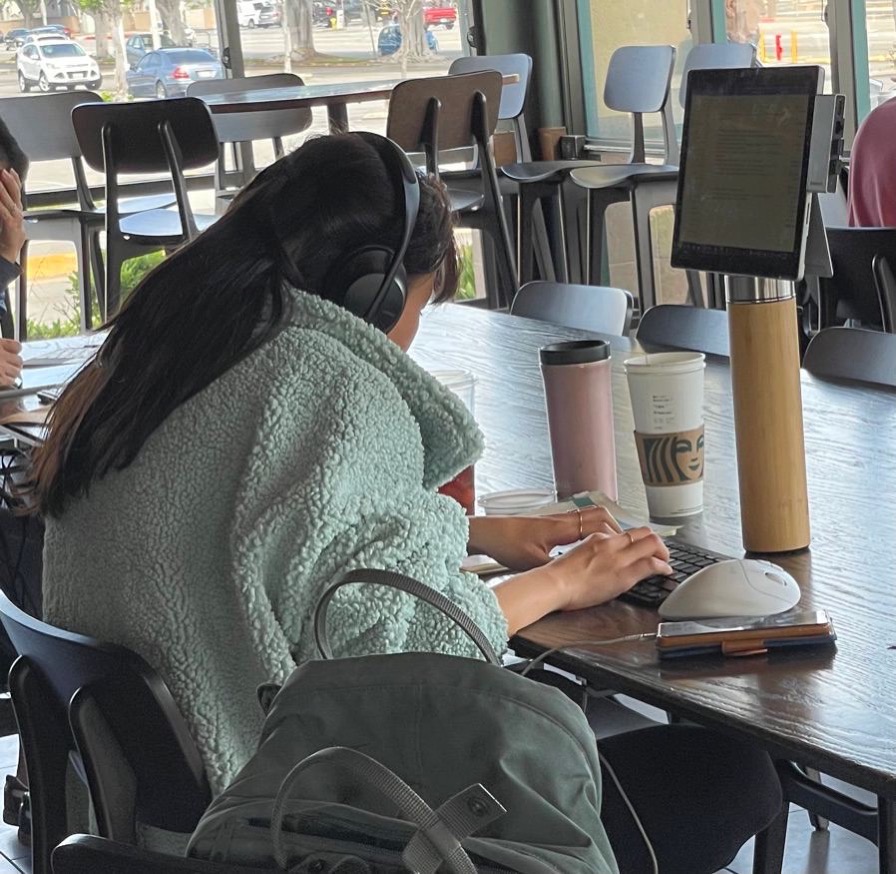 Thanks Terry, this is a great assessment of the options out there.
After Terry sent me this review, I was in Starbucks and a woman had a tablet sitting on top of a large tube to hold it at eye level. It was incredibly precarious, and made me think she should have listened to Terry !
It was so absurd I took a photo of it and sent it to Terry (and I included it in the shownotes).
Thanks Charles, this is a really interesting idea. I've only been on one giant cruise and I know that at the very least the process of checking everyone back into the boat is tedious and caused long lines to get back on board. And, of course, this process is pretty darn critical so no one is left behind. I'm very curious to hear Charles's recap upon his return to see if the Princess Medallion was as cool as it sounded.
I think Home Assistant sounds super cool, and I want to try to do it. I'm going to cheat though and have a private lesson. You see, Ed and I are friends in real life, so he's going to come over and help me set it up. A few years ago we had an open house to celebrate the completion of our home improvement project, and it was around the holidays. Most people brought something yummy like cookies or wine, but Ed brought Pi. A Raspberry Pi. Seriously, how cool is that?
That means I already have a Raspberry Pi to use to set up Home Assistant. On the other hand, someone pointed out that you can run Home Assistant as a Docker container on a Synology, so maybe I'll try that too. So much nerdy fun to be had. Thanks, Ed for the great review.
Support the Show
This week's awesome person (other than the five people who made this show happen) is Joseph Dargie. He listened to the entire Taming the Terminal series that Bart and I created and liked it so much he sent a very generous donation. He included a note that said it was "worth every penny". If you've been getting value out of the Taming the Terminal, Programming By Stealth, Chit Chat Across the Pond Lite, or the NosillaCast, you could be awesome like Joseph and go to podfeet.com/paypal and make a one-time donation so you too can say the shows are worth every penny. Thank you Joseph for showing your appreciation in a financial way.
It's funny that Bart sent this explanation of his love of AirPlay 2 right now because I was about to write up my own recent experience with AirPlay 2. My love of the tech is the same but my solutions are different so I think it will dovetail in nicely to his review.
Allister really had me nervous for a bit at the beginning – I thought you were going to recommend using 1s and 0s in regular words in THESE times! That was a fascinating solution to the randomization problem. I don't have enough energy to work out a password like that, when I've got xkpasswd.net right at my fingertips on all of my devices, and 1Password to store the passwords I generate from it. But it's still cool if you've got the brainpower for it.
That's going to wind this up for this week. Don't forget to send in your Dumb Questions, Everything is Fiddly recordings, comments and suggestions by emailing me at [email protected], follow me on twitter @podfeet.  Remember, everything good starts with podfeet.com/. podfeet.com/patreon, podfeet.com/paypal, podfeet.com/facebook, podfeet.com/slack!  And if you want to join in the fun of the live show, head on over to podfeet.com/live on Sunday nights at 5pm Pacific Time and join the friendly and enthusiastic NosillaCastaways.   Thanks for listening, and stay subscribed.