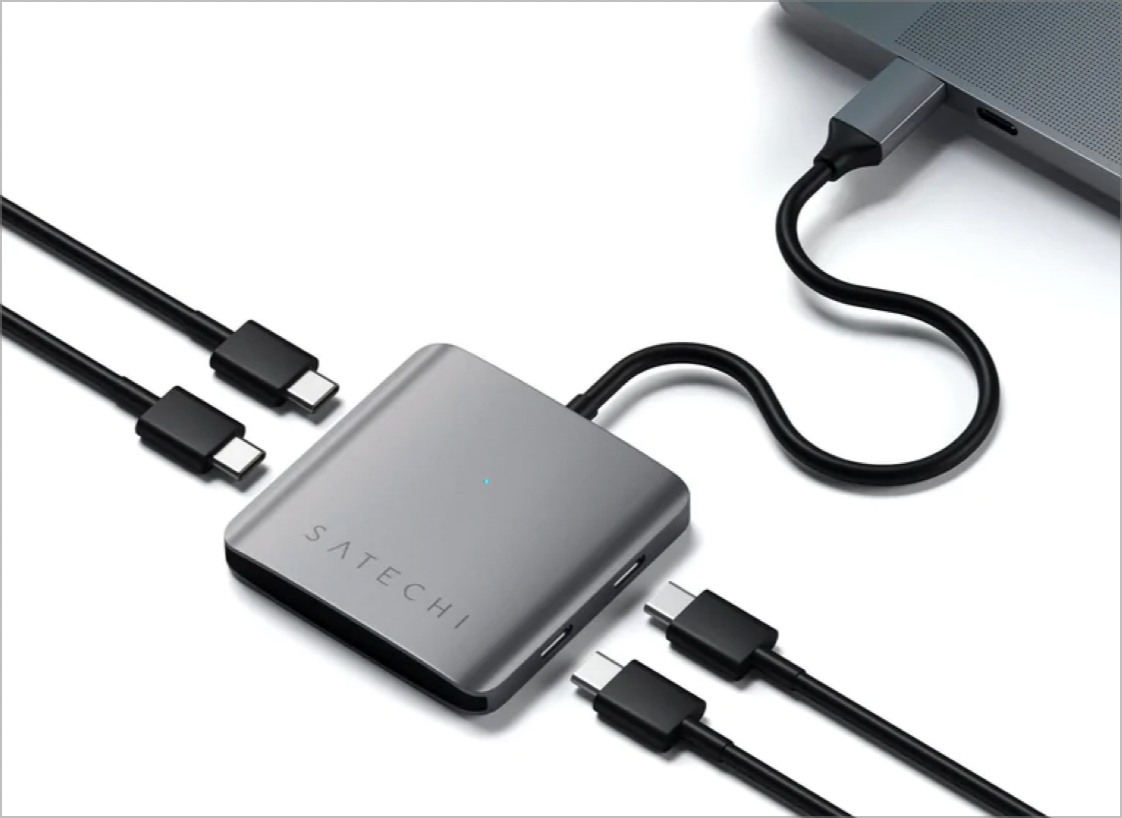 A few weeks ago, I told you about how I added more USB-C charging ports to my desk setup with the 4-port Satechi GaN charger.
When I need to do the live show away from home, I need 4 USB-C ports. I need to be able to plug in my Logitech C920 webcam, the Logitech Litra Glow light, a USB microphone interface, and a portable USB-C display (I favor the 15.6" Cocopar).
My 2016 15" MacBook Pro had 4 USB-C ports. My 2019 16" MacBook Pro had 4 USB-C Ports. But the geniuses at Apple removed one of those USB-C ports when they introduced the M1 MacBook Pros. They replaced the 4th port with a MagSafe charging port instead. On a Mac that hardly ever needs to be charged, that's a big loss, and if I did want to use that port, it forces me to carry an extra proprietary cable to use. And don't even get me started on the HDMI and SD card slots. I ranted about this extensively in 2021 so I won't repeat all that. But I'm still annoyed.
My only solution for the live show on the road was to find a USB-C hub that would add more USB-C ports. I was very surprised at how hard it was to find a hub with just USB-C ports. All of the vendors wanted to give me HDMI and microSD and even old-school USB-A ports. They advertised that they had SEVEN ports, but these were not the ports I was looking for. I hunted literally for months.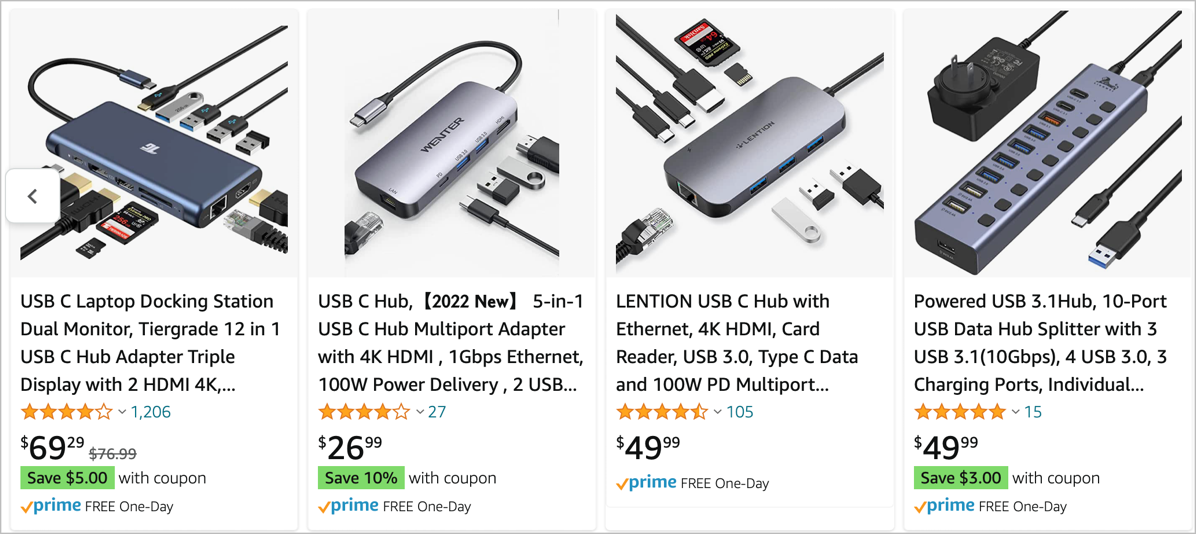 Finally, I found the perfect solution and again it's from Satechi. They sell a 4-port USB-C hub that also connects via USB-C. It is the perfect solution for me. The hub is a two-and-a-quarter-inch square that's only a quarter of an inch thick, just barely thick enough to sport two USB-C ports on each of two sides. Coming out of one of the other sides is a permanently connected, 8-inch long USB-C cable.
I like that it has a cable, so the hub isn't suspended in the air stuck to the side of my laptop. By having 4 USB-C ports and connecting via USB-C, I have a net gain of 3 useful ports. No silly USB-A ports, no microSD, and no HDMI.
I think it's ironic that people complain about having to use dongles to use their old-school USB-A devices on Macs built after 2015, and here I am having to buy a dongle to use my new-school USB-C devices.
The 4-Port USB-C Hub from Satechi was $80 when I bought it, but it's now down to $40. Even if you don't need it today, you very well might need it someday in the future.
I bought mine directly from Satechi, and you can also find it on Amazon.
I don't know why there aren't more USB-C hubs like this, but Satechi keeps coming through for me.