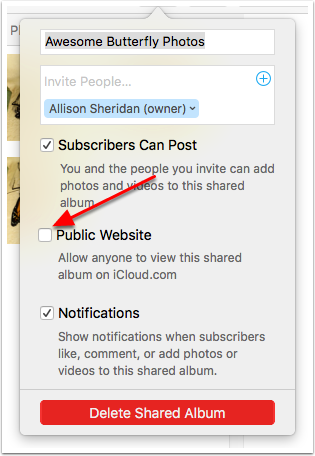 This week's Dumb Question comes from David Bodgan from Japan. He wrote:
"When I send jpeg pix to my siblings, they give me all sorts of grief about not being able to open them up. I guess they only show up as thumbnails.
The funny thing is that in their replies to me, I get the full jpegs back that I sent to them. Also funnier, the same pictures came out fine on my Mom's Android tablet.
I've been trying to figure out what is going on, but haven't come up with anything."
This is one of those problems that probably has no good answer. We could spend a lot of time figuring out what kind of computers and phones they're on, what mail program they're using and try to diagnose it on their end. That would take a lot of time and energy. How about if we solve the problem differently?
Continue reading "Dumb Question Corner: How Can I Use iCloud Photo Sharing with Non-Apple Users"