It's been a busy week for me in podcast land. I had the great pleasure of joining Adam Christianson on The Maccast. He invited five of us to come on individually to talk to him about the Apple Watch and then compiled it into one long show including a segment on his own impressions. His guests include Ken Ray, David Sparks, Veronica Belmont and Erfon Elijah. I'm really excited to be included in that group!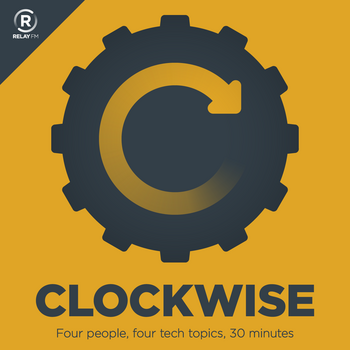 I also got to be on the Clockwise Podcast hosted by Jason Snell and Dan Moren. If you haven't heard this show before, I highly recommend it. It's 2 hosts, 2 guests, 4 topics, 30 minutes. It's probably the crispest, well orchestrated show I have ever listened to. I was a fan of the show already and then Kirschen Seah recommended me to Jason and he took her up on the idea. The other guest was Scholle McFarland another former Macworld person who was a lot of fun. Clockwise is hosted over on relay.fm and of course there's a link to episode #85.
Go check out both shows – they're awesome and I'm not saying that JUST because I'm on!