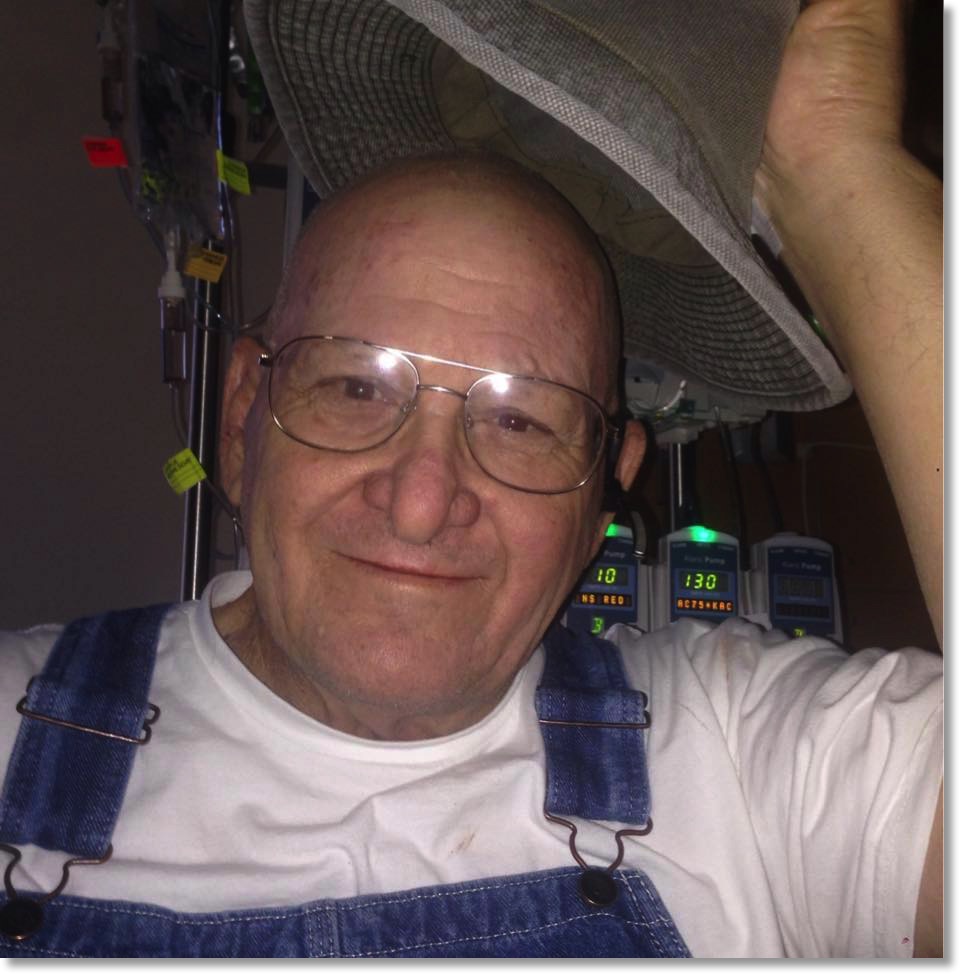 I've got a fun update for you about long term NosillaCastaway Honda Bob, and he sent along a review of the new battery case from Apple for the iPhone 6/6s. Let me bring everyone up to speed first.
For many years I advertised for Honda Bob's Mobile Service. He would drive to your house to fix your Hondas and Acuras. This is a very weird thing to advertise for on an international podcast since the service was only in about a hundred mile radius of where I live. It became kind of a signature thing about the NosillaCast though and for no apparent reason, people started creating their OWN ads for Honda Bob. These are not people who even knew Bob but just got into the spirit of how silly all this was.
I remember when Justin Byrne and David Shortle of the Mac Craic podcast were in California visiting from Ireland. When they found out Honda Bob was here they begged to come over to my house to meet him. Katie Floyd from Mac Power Users was in town from Florida and she was thrilled to get to meet him as well.

The ads got funnier and funnier, and we started referring to him as the "Internationally Known Honda Bob". The only way that could go up a notch was when Knightwise of the Knightwise podcast did an entire ad in the voice of a Klingon War Commander. We had to change his title to the "Intergalactically Famous Honda Bob".
Anyway, after that fun got played out, Honda Bob started sending in reviews from time to time. Unfortunately, Honda Bob got a disease called Myleodisplasia Syndrome. It's not cancer, but rather a rare blood disease that caused his body to simply stop creating new blood cells. He had dozens of transfusions but the only cure was to get a bone marrow transplant. His two siblings got tested and, while they were perfect matches for each other, they were not a match for Bob.
I put out the call months ago to the NosillaCastaways to please register with the Bone Marrow Registry. The great news is that a young man in Germany was a 95% match. I like to think it might have been a NosillaCastaways but most people register not knowing whose life they'll be lucky enough to save. Can you imagine how exciting it is to be able to do that?
Here's the best part of the story. After chemo to kill his own bone marrow, on November 23rd Bob had the bone marrow transplant and as of today his blood is 98.95% donor blood! Within a very short time his body was generating new blood cells and he was on the road to recovery. I'm happy to report that Bob is back home and exercising and getting stronger every day. He says his blood type used to be A+ but it's now O+ and his eyes seem to have just a tint of green now, and he's bald as a cueball from the chemo. He is supposed to have the allergies of the donor (and to have lost his own) so he might be able to play with our kittens now. Isn't that crazy to think of getting a new blood type?
I told him I wanted to celebrate this with all of you and, while he's happy with that, he asked me to keep encouraging people to register when they give blood or go to bethematch.org/…, because there are lots of lives to be saved by this very simple procedure. I'm registered and I sure hope I get picked some day!
He wrote up a review for me to read (his voice is kind of crackly right now). Here's his review:

Hello, this Honda Bob, but you can call me Bob Hebert. Today, I will review the Apple battery pack case for the iPhone 6. I got me a new iPhone 6 for Christmas and wanted a battery pack like the Mophie juice pack I had for my iPhone 5.

I ordered the battery pack on December 24th, and 3 days later it was delivered. I installed it immediately and got a message on the start screen with the battery percentage on the case and iPhone. The case was at 54% and the phone was at 100%. I plugged into the lightening connector into the case. Full charging took about 24 hours. I then took it off the charger and watched the % often.

This can be done by just swiping down from the start screen, which, as you know brings up the notification screen. It is now the 31st, and the case is at 0% and the phone is at 80%. During this time the phone was NOT idle. I was checking emails and Facebook often as well as monitoring my wireless cameras. I also played several dozen games of solitaire as well as a couple hours of blackjack.

The fit and finish of the case Is flawless. The phone slips right in and connects to the Lightning connector. The case is rubber coated so it won't slip out of your pocket. It's capacity is 1877 mAH. It's about half an inch thick and fits in your palm nicely.

The case can be charged separately. The status light on the front illuminates when it is fully charged. When the phone is in the case, the phone charges first, then the case. All in all this is a very fine addition to the Apple accessory lineup. It's $99, and I would highly recommend it.
Thank you.