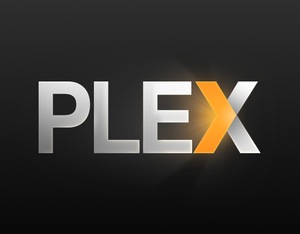 Hi, I'm Steven Goetz, and I would like to talk about Plex, and how I use it to watch media from my backed up collection of DVDs and Bluerays.
First there are two parts to Plex, the media server, and the clients. The Plex Media Server (www.plex.tv), is an app that runs on your PC, this PC can be running Mac OS, Windows or Linux. This app shares out your media files, and can even transcode them on the fly, so they play properly on your chosen client. If you have a client that requires transcoding, you may want a fairly powerful PC to be your media server. The media server is managed, and configured through your web browser.

The Plex client is available on a wide range of hardware. Almost as many devices as Netflix. The most popular are iOS, Android, Roku, Apple TV 4, Xbox, Chromecast, many smart TVs and even through the web browser.
I personally use Apple TV 4, Chromecast and Safari on my iPad 2.
The Apple TV app offers a full interface with cover art, watched status, and categories. but it can be clumsy, showing the On Deck screen first, trying to guess (usually guessing wrong) what you want to watch, instead of just showing a list of all the movies,TV shows, or music on your server. The full list of your media is available, by going to the "browse" screen, but it's through too many layers, and too many steps.
I just recently started using Chromecast, it is basically a device that sits on your WIFI network, waiting to be given the information it requires to set up a stream. I use the Plex app on my iPhone, and tell it to stream the movie, or TV show I wish to watch to the Chromecast, this sets up the connection between my media server, and the Chromecast, I can lock my phone, and even leave the house, as the Chromecast is streaming directly from the server, not through the iPhone.
The iOS app has all the same artwork, watched status and categories as the web browser and Apple TV apps.
The downside to the Chromecast is you require another device to start watching a movie, either your phone, or your computer. The Chromecast also has more limitations on supported video formats than most other clients, meaning it may require your server to do more transcoding.
Plex is free to use, so you may ask "How do they make their money?". They sell an add-on service called PlexPass. This service allows the user to access their media remotely, over the internet, it also allows you to download your media to your phone, or iPad to view while not connected to the internet, like on a flight, or on the bus.
Overall Plex is a very important part of the way I consume media in my home, allowing me to keep fragile DVDs and Bluerays on the shelf, and allowing quicker search of my library to find what I want to watch, when I want to watch it.