In April I spent a week exploring Singapore, followed by three days in Melbourne, Australia and I took my "big boy" DSLR camera along to capture some of the sights. I also took a few other things with a view to solving a problem… how to take some of the 30 megabyte RAW files from my camera and publish them to Flickr with the same quality and standard as if I was at home. This is my story of how that turned out.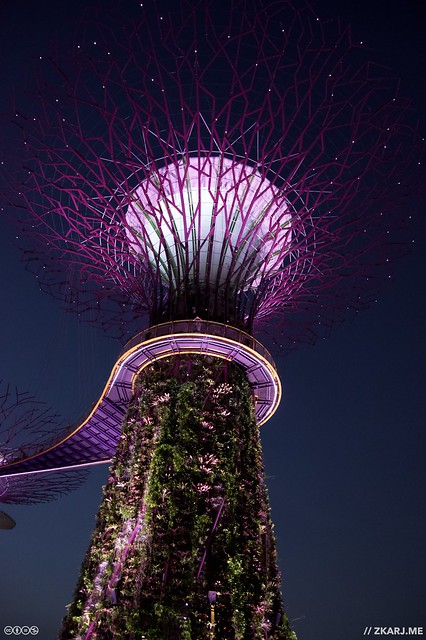 To summarise I was able to publish a handful of photos successfully, but the process was far from straightforward. I'm glad I mostly figured it out before I left home, as there were still some problems I had to deal with in a hotel room.
I could have taken my 2016 13" MacBook Pro, but I didn't want the weight and bulk of it while traveling, as it would have to be in my carry on bag and that was already tipping the scales at 6kg in its "flight configuration." I would also have to concern myself with securing it while away. It seemed like overkill to process some photos. I should be able to do it with an iPad. My new iPad mini would be the perfect travel device at a slim 300g compared to the MacBook's 1.3kg.
The first hurdle was how to get the photos to the iPad — I did not want the photos to end up in iCloud Photos! Apple's Camera Connection Kit insists on doing this, but I had other ideas. I have previously reviewed the Western Digital MyPassport Pro Wireless hard drive for the podcast. This device made it pretty easy as I could dump my camera's memory card directly onto the hard drive and use its built in wireless network and the WD MyCloud app to review the photos in full screen from my iPad. I also found it very easy to directly share a photo from MyCloud to a photo processing app. But which one?
When working out this process before my trip, I had settled on Affinity Photo, even though it is far, far more capable than I needed. However, just before I left home, Pixelmator Photo was released and this looked to be a much better match for my needs. Someone described it to me as "Luminar for iOS," which immediately had me interested as Luminar is my current desktop software choice. I've reviewed Pixelmator Photo separately on podfeet.com. Importantly, it allows opening and saving of photos from the iOS File Picker, meaning the photos do not have to be in your Photos library.
Unfortunately, Pixelmator Photo lacked two features I wanted — noise reduction and vignette. I still had Affinity Photo to fall back on when these were needed and getting the photos published to Flickr was, I thought, going to be easy using the iOS Flickr app's Share Sheet icon. More on that a little later, but these were essentially all of the pieces I would need.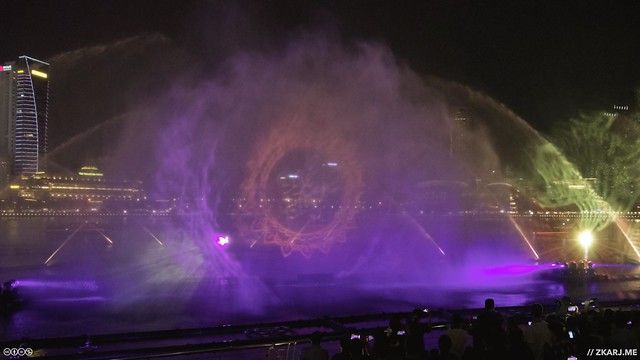 Each time I got back to my hotel room, I fished the MyPassport drive out of the room safe and turned it on. Once powered up, I inserted the SD card taken from the camera and waited for the lights to indicate the copy had completed. I feel it important to note here that, in addition to providing easy access to my photos, this was most crucially a backup copy of my photos that I was not carrying around with my camera. Next, I had the iPad join the MyPassport drive's wifi and opened the WD MyCloud app, in which I could navigate to my latest photos. By viewing the photos full screen on the iPad, I chose one I wanted to work with and shared it directly to Pixelmator Photo. In Pixelmator Photo I tweaked exposure, vibrance, white balance and a few other things as needed. When done with those, I exported the result as a 16-bit TIFF to a folder within the "On this iPad" storage area. Next I opened Affinity Photo and loaded the image from that folder. This would have been easier had Affinity Photo had an available share sheet option from Pixelmator Photo, but it does not. Affinity Photo let me tame the noise (needed on some night shots) and add a vignette if required. Again, the result was saved, this time to an iCloud folder, as a full sized 16-bit TIFF file.
This is where I got a little clever. The folder I output the "final" version of the image to was a very specific folder in my iCloud Drive. At home, my Mac mini was running Hazel, which was watching that folder. When an image appeared in the folder, it would run a Retrobatch script to add my standard watermarks and convert to a JPEG of standard quality and dimensions, placing it back in a subfolder in iCloud. In my hotel room, once I had saved out the TIFF file to iCloud, I then opened the Files app and watched it upload, then disappear, then the new file appear in the subfolder. It was rather cool to watch, knowing there was a Mac 8,526km away doing my bidding in real time! For more information on how Retrobatch works, see my separate review, also on podfeet.com.
With the JPEG now Flickr-ready, there was one final hurdle to overcome. Despite being able to select the Flickr app to share the JPEG file with from the Files app, it steadfastly would not upload the photo, even though it went through the naming and tagging process. I discovered that I had to upload the images from the Photos library, so there was an extra step of saving the JPEG file there first and then uploading to Flickr.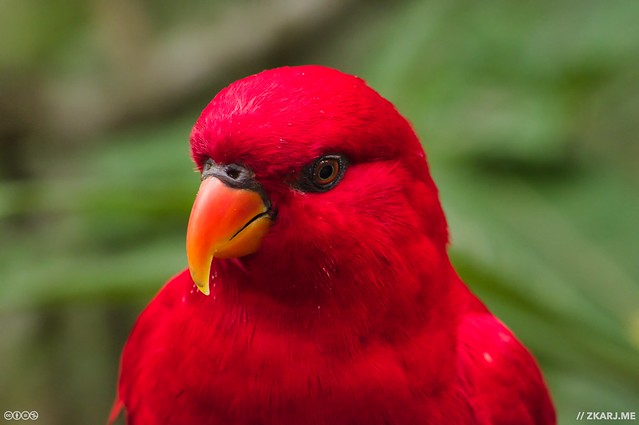 So with the MyPassport drive, my iPad, iCloud storage, Pixelmator Photo, Affinity Photo, and the Flickr app… not to mention my slave Mac mini at home… I was able to get an image from my DSLR uploaded to Flickr while in my hotel room without sacrificing quality or changing my standards. It's not a simple process, though it would be much more streamlined if Pixelmator Photo had the two missing features (vignette and noise reduction) and if Flickr could cope with being given a file instead of a photo.
There will be some of you yelling at your browsers or podcast players about now saying I am making things hard for myself. Why not just use the Camera Connection Kit and iOS Photos and it would be a lot simpler? That's true, but that way I'd have to choose which photos to import based purely on small thumbnails or, worse, import them all and delete those I don't want. I keep all of my photos on my Mac hard drive, but only the best are polished and published and only those end up in my iCloud Photos library. Even with only the wanted images in the Photos library, the tools offered by the Photos app are rudimentary compared to what Pixelmator Photo offers even in its first version, and primitive compared to Affinity Photo.
What I have described is almost certainly not going to be useful to anyone else in exactly the same form, but hopefully it will give some of you inspiration to put together your own processes to suit your own needs. You can check out my separate reviews of the WD MyPassport, Pixelmator Photo, and Retrobatch on podfeet.com.
Finally, I have a caveat. I wrote this story before WWDC 2019. However, as I now come to record and publish it, it is clear the newly announced but yet to ship iPadOS 13 changes things a little. When iPadOS 13 is launched later this year, it will be possible using either version of Apple's Camera Connection Kit to directly open a photo from the SD card or camera itself into an app such as Pixelmator Photo.