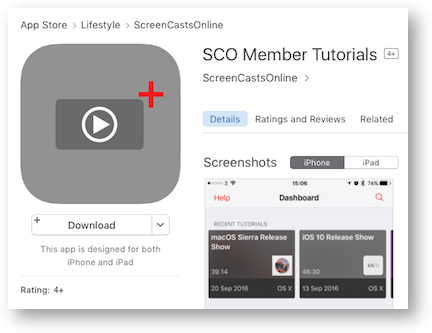 It's no secret that I'm a huge fan of Don McAllister's ScreenCasts Online video tutorials. Over the years I've learned so much from Don. His tutorials are simply the easiest way to gain exposure to apps for the Mac and iOS, and to get a deep dive into Apple's new operating systems when they come out.
The only sad thing for me is that Don hired me to help make the tutorials for him. On the one hand it means that I learn a few apps really well because I have to teach them, but I don't get as many tutorials to watch as the rest of you.
I'm bringing up ScreenCasts Online again because Don has just released a new app just for ScreenCasts Online members. Normally I'm not a huge fan of dedicated apps, especially for podcasts. But in the case of Don's tutorials, there was a real problem to be solved. First of all, only a few podcatchers out there provide for authenticated podcasts. Since Don's tutorials are a subscription service, you do have to log in with your member' credentials.
Continue reading "New App for ScreenCasts Online Members for Easier Tutorial Viewing"