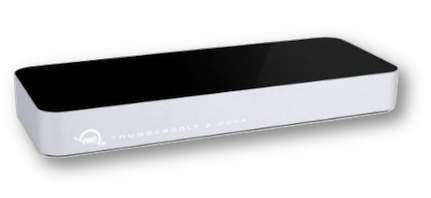 Hello Allison and NosillaCastaways. Trevor from Australia with a short review of a product that has helped breath new life into my 2011 iMac and could be the ultimate dongle for the new range of MacBook Pros.
With more Macs coming with fewer ports to connect your external devices, adding an additional monitor, external hard drives, other USB-based gear, or legacy Ethernet or FireWire peripherals can become a bit of a problem. My 2013 MacBook Pro only has USB 3 and Thunderbolt ports and the newly released MacBook Pros only have USB-C ports with Thunderbolt 3 connectivity.
Enter OWC's Thunderbolt Dock which might just be the adapter you didn't know you needed. It seamlessly adds lots of useful ports to your Mac.
Continue reading "OWC Thunderbolt 2 Dock – Guest Post By Trevor Drover"