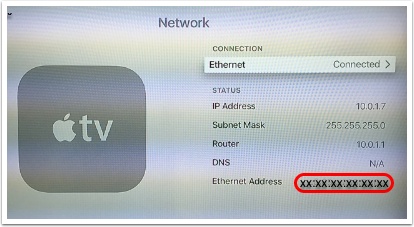 Steve and I travel around a bit and we always bring our AppleTV with us, in the hope that maybe THIS time we'll actually be able to use it in the hotel. It's a strange thing, but the nicer the hotel, the more annoying they are about doing the things you want to do. For example, cheap hotels often have free WiFi, while expensive ones charge for it.
We've carried that darn AppleTV to a bunch of nice hotels, and every single time, they have foiled our efforts.
Sometimes they give us TVs with no HDMI ports
Sometimes they have HDMI ports, but the remote doesn't have the option to change inputs
Sometimes you can change to the HDMI input but they've electronically locked it out
This week we're staying at a Comfort inn which is an ok hotel but definitely not high end. They have great free WiFi, AND the HDMI port was open on the TV. Steve plugged in the AppleTV, used the remote to switch inputs, and was rewarded with the AppleTV interface. Yay! He went into Settings, the AppleTV found the hotel's WiFi signal, connected…and then we realized that hotel WiFi has a web interface where you have to authenticate. While this works fine on our Macs and iPhones, the AppleTV doesn't have a web browser so we couldn't log in.
We were sad. And then I took to the googles and did some hunting. I found a whole bunch of forum posts asking this question years and years ago but their advice was actually still applicable.
Most hotels will give you a help desk phone number for their Internet service. If you call them and give them the MAC address of your AppleTV, they can actually authorize it on their end. So on any version of the AppleTV (we were using an AppleTV 3), open Settings, Network and at the bottom you'll see Ethernet Address, which is the same thing as MAC address. It will be six alphanumeric pairs of digits separated by colons. This address is a unique identifier to your device's network card (the AppleTV has two, one for the Ethernet card and one for WiFi). I put a screenshot in the shownotes showing what it looks like connected via Ethernet.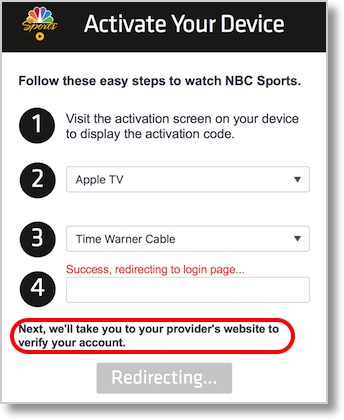 I called the service provider for the hotel, told her what I wanted to do and she said, "sure, just give me the MAC address and the iP address." I thought for sure there'd be all kinds of flack, you can't do that, this is weird, what are you some kind of hacker conversation to muddle through. She even wanted to stay on the phone with me while we waited for the AppleTV to reboot to be sure it was working. After the reboot, I was able to launch Netflix and bring up a show. Awesome!
Now what Steve really wanted to watch was the Olympic coverage. In the US the Olympics are under the iron fist of the NBC network. Watching the NBC network broadcast channel you get a highly curated version. For example in a 2 minute period I saw dressage, sailing, surfing, and the women's butterfly! Steve wanted to use the NBC sports app on the AppleTV so he could watch full real time events of his choosing.
And guess what you need to use an app like that? You need to go to a website, in this case nbcsports.com/activate and type in a code they show on the AppleTV. No problem, Steve opens his Mac and goes to the activation site. He can enter the code, but guess what else they want? They make you log into your account at your ISP (in this case the hotel's ISP) to prove you're paying for cable TV. And of course we can't do that.
Sigh.
Oh well, I wanted to watch Friends on Netflix anyway.
---
And then David Roth saved the day. As you'll see if you read the comments on the blog post, he suggested we try entering our OWN Cable TV provider. We tried this out in the Settings on the NBC Sports app, and sure enough it worked!
Darn it, I really did want to watch Friends.