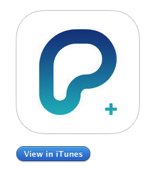 This week's Chit Chat Across the Pond is a fantastic blend of technology, physiology and ingenuity to solve a very common problem. We're joined by Terry Austin, a professor of Anatomy & Physiology and microbiology at Temple College in the Texas Hill Country. He turned his research background in neuroscience and his love of technology toward a solution for a very personal problem to be solved.
Terry has some hearing loss, but not bad enough (in his estimation) to warrant hearing aids. He went on a hunt for an app to help. He found Hearing Aid Plus from hearingaidproapp.com for iOS.
I don't want to steal his entire story, but in this episode he tells us how his knowledge of physiology combined with the mad skills of developer Gábor Száanto may have come up with a breakthrough solution for those with non-cochlear hearing loss.
Terry tells the whole story on his blog at intelligentelectrons.com/…
Also referenced in the recording: Trekz Titanium bone-conducting headphones: http://amzn.to/2fUF2hV. He also suggested using an app to test for the high frequency point for your hearing, and here's a few he found: Mimi Hearing Test, or Hearing Test – Check Your Hearing Health, or Audicus Hearing Test. You can find Terry on Twitter @ielectrons.