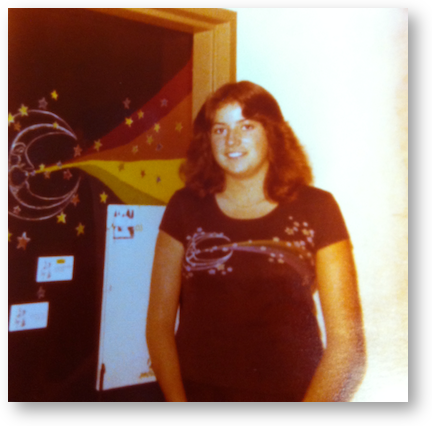 I was chatting on the side with listener David Price about general life stuff and I happened to mention that I get a lot of exercise. He asked me some questions about how I manage so much exercise. He said that he knows he needs to exercise but that he can't seem to find a way to do it.
I philosophize on this subject often in my real life and I thought I might take a break from tech here an talk about how I figured figured this out.
Exercise Was a Journey for Me
Let's start back when I was five years old, and my father had his first heart attack at age 43. He was very tall at 6′ 4″ but was severely overweight. He smoked, he drank, he considered shell fish in cream sauce a major dietary staple, he traveled a lot for business, and had an office job. In retrospect, it sure wasn't a surprise that he had a heart attack so young.
I watched him change his habits, lose about 70 lbs, become a moderate drinker, and quit smoking. He lived to be 79 which he considered a miracle. Watching his transformation stayed in the back of my mind and helped shape my desire to not go down that path.
My upbringing included zero organized exercise or sports of any kind. I even got out of being in physical education in high school by being in marching band. When I went away to college, there was an all you can eat buffet. The only reason I didn't actually double in size is that I never made it up in time for breakfast, but trust me, that buffet still did plenty of damage. I dieted like everyone else, but I never kept it off.
After Steve and I were married he convinced me to join a gym. I hated every minute of it and only went because he made me. These were the days of aerobics – think Olivia Newton John headbands and leg warmers. Even with that awesome music and leotards, I still hated going two to three days a week.
We changed gyms and it got a bit better. It was nicer, and I think more importantly it was partway between our home and work. The other gym wasn't that far, but it was in the opposite direction. We went at lunch together for a long time but eventually Steve's schedule changed so he started going at 5 am. Trust me, I've never gotten up that early unless it was to go on vacation.
And one day I noticed I was going by myself, with no one making me do it. I've tried to pinpoint where the tipping point was and what caused it, but a fundamental shift had happened in my thinking.
As a woman I was constantly taking care of others. I had my kids, my husband, my employees, my bosses and my parents. Everyone wanted a piece of me. It was then that I realized that the only completely selfish thing I did was go to the gym. Gradually, "I have to go to the gym" had turned into "I get to go to the gym."
Thinking about this path when talking to David, I tried to break down how I think this happened and why exercise is now a gift to me, not a chore. Here's some fundamentals that I think might help those of you who wish you were in better shape.
When Are You Most Motivated?
I've seen people (usually in January) say, "I'm going to get up at 5 am and run on a treadmill for an hour every single day!" These people fail. At the gym we fondly call them the "New Years Resolution People". I follow them around suggesting eating a cheeseburger might be more fun. No, not really. Maybe.
Think about what you WILL do before you start. If you're not a morning person, don't even pretend you're going to work out in the morning. It isn't going to happen. If you're energized when you wake up, then you go girl, that will work for you. If you've got kids or church that demands your time in the evenings, then don't pretend you're going to go after work. Figure out when you're the most motivated to get exercise, even if you're only barely motivated, start there.
I mentioned that my gym was between home and work. I think the place you exercise is almost as important as when. If you have to go out of your way, you might last three weeks, but that's not going to happen in week four. Personally if you have to pick one location, pick something near work since you're there a lot more waking hours than you are at home. If you work from home, including stay at home parents, then your exercise better be near home!
What Will You Do?
If you get bored easily, don't even consider running on a treadmill unless you can figure out a way around that. Maybe listening to music or podcasts, or perhaps watching Netflix on your iPad will work for you. If you get cold easily, don't think you'll swim laps in the pool. If you work or live in a sketchy neighborhood, don't pretend to yourself that you'll walk after dark. Think about what you will do just like you did about when. Feel free to try different things: biking, tennis, rowing, basketball, soccer. There are so many different options out there, keep looking till you find something that you WILL do.
How to Find the Time
One thing that's not going to happen is that you're not going to suddenly find more hours in the day. If you think getting up an hour earlier will work, take a look at the other end of the day. You just collapsed an hour earlier. I'm convinced that you have to look at exercise the way you manage your budget. If you're any good at budgeting at all, you make sure there's money for food and shelter first, and if there's money left after that you can have toys. (Credit to Paula, a trainer at the Bay Club where I work out,  who taught me to think about exercise and eating like a budget.)
It might help to keep at least a mental log on where you spend your hours. If you work really long hours, maybe evaluate whether those hours are really meeting your life goals, or whether it's just because someone else thinks you should work more. If you sit around watching TV for 4 or 5 hours every night, or playing video games for hours on end, consider if that's the way you want to spend your time. Maybe that is what you want to do, but make the decision to do it, don't accidentally spend your time in a way that doesn't bring you joy.
What if you study the way you spend your time and you just can't find any to spend on exercise. Well here's an idea for you. If you work in an office job, how many times a day does someone come by to ask you for help, and they say they only need a minute? I guarantee that's never less than 15 minutes. When this happens, say "Sure, let's walk and talk at the same time." I guarantee you'll find the discussion more productive and ideas will flow faster if you try this. In 15-20 minutes of brisk walking, you can crank out a mile too. I started doing this at work and it was amazing how much better our conversations were. Before you know it, you'll find other people following suit.
Here's another observation. Have you noticed that women are often really cold at work? There's a reason for that. According to a New York Times report on a study done in the Netherlands, the heating profiles in most office buildings are based on a formula that uses demographics from the 1960s. They assume that the resting metabolic rate is that of a 40 year old man who weighs 154 pounds. Since women are generally smaller and generate less heat, the average office building is much colder than intended. In addition, the men in the 1960s wore wool suits to work, but they don't today and women certainly don't. While this tends to make the women even more uncomfortable, even the men are often cold.
So why do I bring up the temperature in an article about exercise? Because that brisk 15-20 minute walk will heat you right up! I know I have an advantage living in Southern California but you can do this walk indoors, or up and down stairs, whatever it takes to burn some calories and get your temperature up.
And here's an even bigger tip. After you work out at the gym, climb up and down multiple flights of stairs or take a walk around the building, your bran will be more alert and you'll perform better than your employees who went out for hot dogs or burritos or worse yet worked through lunch. Trust me on this, I worked out at lunch every day and I could positively run circles mentally around my co-workers after lunch.
Make a Commitment to Yourself
One of the biggest steps I made mentally in my quest to exercise was to look at it as a commitment. Think about it. If you have a commitment to your boss, and something comes up, do you blow it off? Nope. What about your spouse or your kids or your church or your employees or your buddies? If you commit to doing something, you do it, right? You said you'd be there so you're there.
If you look at exercise as a commitment to yourself, how can you say that commitment is any less important? I know for women it's very hard to think this way, and it's probably true for men as well. The first time I thought of this was when a boss wanted me to go to a lunch meeting, and I told him I had a commitment, my daily workout. And guess what? It worked. He said he could work around it. Now of course sometimes this won't work. But it doesn't have to always work to be a good strategy.
I became emboldened by the success of this and eventually I decided that whenever I got a new boss, I would just tell them that I work out at lunch. People say to their bosses that they have child care so they can't be in till 8, or they have a van pool so they have to leave by 4:30. Why can't you say you work out at a specific time? Not every boss will fall for this but a surprising percentage of mine accommodated my schedule. I figured if I didn't tell them, it was only my fault if they scheduled over my workouts.
Remember, this is a commitment to yourself that becomes, "I get to go to the gym".
Where to Find the Energy
One of the most common things people say to me is that they don't have the energy to exercise like I do. Well I'm going to let you in on the biggest secret. Listen up. Exercise is where you go to GET energy. I know, counterintuitive, right? You'd think you're spending it, but somehow you gain energy. My friends at the gym often talk about this. We come in dragging, yawning, walking slowly and then work out and we have a spring in our step.
This won't happen immediately, by the way. The first month or so might be the other way around. But I promise you, over time you'll find a spring in your step just like us.
How Often is Enough to Work Out
When I first started exercising, it was 2-3 times a week. They say that's good, but it really isn't. It isn't good because you're lying to yourself when you say that. If you try for 2-3 times a week, you're really going 1-2 times. I knew a guy once who tried to go once a week. But that's a whole 'other kind of delusion there. The problem is that when you go infrequently, you find yourself saying, "Oh, I'll go tomorrow." And that happens the next day too. Pretty soon those excuses add up, and unless you work out three days straight at the end of the week, you might work out only once.
Here's a crazy idea. Shoot for every day. Seriously, this works. If you decide to work out every day, even if it's only 15 minutes, you can't say, "I'll go tomorrow" because your'e already going tomorrow. For some reason this made it way easier for me to keep the habit permanently. When you commit to 7 days a week, a really bad week is 5 workouts!
Back to what will you do again, don't set a goal of 7 days a week an hour a day. You aren't going to do that more than a week or two at most. Start small. Do 7 days a week, but a 15 minute walk around the block every day. Pretty soon you'll be doing two laps, or grabbing your bike on weekends, or joining a soccer team. It's addictive, I promise you.
Two Last Thoughts
I have really bad news for you. No matter how much you exercise, if you're overweight, you have to stop eating as much. I really wish this weren't true, but I worked my way up to 45 minutes a day of running and elliptical workouts and it wasn't until I started tracking my food that I really lost the weight I wanted to lose. I wish I had better news, but it's true.
Now my strategy is to work out to compensate for how much I want to eat. Again, it's like a budget – you don't spend more than you make, don't eat more than you burn, or burn less than you eat!
And finally I want to tell you what my boss, Bich told me about 20 years ago. He said, "So Allison, you work out 7 days a week, 45 minutes a day. That's 275 hours a year, or 11 days in a year. If you do this for 50 years, you may live 10 years longer than me, but you spent all that time in the GYM!"
Well, technically he was right. But guess what? Those will be 50 healthy, energetic years where I feel good.