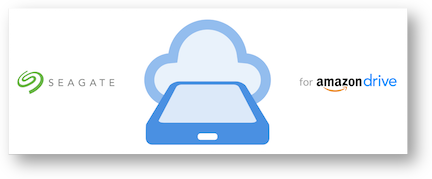 With Time Machine on the Mac and File History for Windows, it's pretty easy to just plug in a drive and the OS does the rest to keep you backed up locally. They've pretty much gotten rid of all the excuses not to do a local backup. We've also got offsite backup services like CrashPlan and Backblaze that work without us thinking about them.
For nerdballs like us, we could leave it at that, but we go out of our way to complicate things. If you're like me, you have stuff stashed away on Dropbox, Google Drive, iCloud Drive, OneDrive … the list seems endless. I can't tell you how much time I waste poking around in the different services trying to remember where I put something.
We can also talk about your Uncle Elroy. He knows he should do backups, but he hasn't quite gotten around to it. You hesitate to even suggest that he should do offsite backups; that would blow his head off. But you also know he's the one with the family archives on his computer.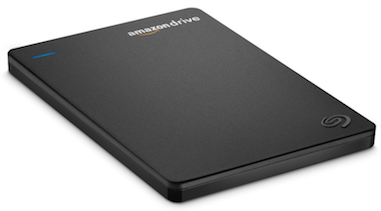 What if you could buy one device that gave you simultaneous onsite AND offsite backups? Amazon and Seagate have worked together to create a backup drive that's also an offsite backup. For $100, the Amazon Duet is a 1TB drive that comes with unlimited Amazon Drive storage. The real magic isn't a drive plus storage, it's how it keeps the two in sync.
When you first plug in the Duet drive, it shows you two options, "Start_Here_Mac" and "Start_Here_Windows". I haven't tested the Windows installation but on my Mac it launched an installer that gave me a menubar app called Amazon Drive. Once you log into your Amazon account and agree to let this app modify your cloud drive, it asks you to log into your Amazon account. Yeah, you heard me right, it asks you twice. No clue why.
You're then given a screen to add a new drive (which it has found connected to your Mac). And that's all you do for setup.
Now simply drag files to your Duet drive and instantly they start uploading to your Amazon Drive. The easiest way to test this is to use the menubar app to pull down to Amazon Drive and it opens your web browser to your Amazon cloud storage. And guess what happens? It asks you to log into your Amazon account. I like security as much as the next guy but three times for the same account seems a bit excessive.
I hadn't seen Amazon drive before so it was new to me. In addition to a drive called Seagate-Duet, I had folders for "my Send-to-Kindle Docs", plus folders for Videos, Pictures and Documents. This folder structure hi-lights what Amazon unlimited really can do. It's just inviting me to put up videos and more documents and even photos. I wonder what they would do if I put my 400GB Photos library up there?
I dragged a few files from my desktop to the Duet and saw the Amazon Drive menubar app briefly turn blue. I refreshed the web interface and sure enough the files were all there online. It was pretty magical, I have to admit.
For grins and giggles, I used the web interface to upload a file into the Duet drive folder, and again I saw the menubar app turn blue. I checked the physical Duet Drive and the file had downloaded.
I spoke up front about how this could be a backup drive. Since it's cross platform, Seagate formatted this drive as ExFAT. This is a proprietary format developed by Microsoft that allows it to be used on both Macs, Windows and Linux machines. The old FAT32 system had a file size limitation of 4 GB while the ExFAT format will support up to 16 Exibytes, which is 16,000 petabytes, or 16,000,000 terabytes. That's probably not a limit you're likely to hit any time soon. Especially on a 1 TB drive.
Amazon does limit their cloud syncing to 50 GB files so you'll hit that limit first.
I tell you all that stuff about ExFAT because it means you can't use it as a Time Machine drive. Time Machine requires the drive be formatted as Mac OS Extended. If you format the Duet, it would become a dumb drive and would no longer do the tricky syncing with Amazon Drive.
2017/05/23 Update: SuperDuper! also requires HFS+ so the Duet cannot be used as a SuperDuper! backup drive. My apologies for the misstatement, I should have tested that option.
But you could use something like SuperDuper! or Carbon Copy Cloner. These backup utilities are simply making copies of your file structure and don't care about the drive format. According to Apple you won't be able to boot from an ExFAT drive.
So here's the scenario. You set up the Duet Drive to connect to your Amazon cloud drive, and also as your clone backup using SuperDuper! or Carbon Copy Cloner. Then you've always got onsite and offsite backups. Could not be easier. I'm not sure about Carbon Copy Cloner but SuperDuper! will let you do a full clone for free.
Some of you can already tell what the catch is here, but it's not much of a catch. The $100 up front buys you the drive, but only one year of unlimited Amazon cloud storage. And here's why it's not a bad deal. For additional years, you'll pay $60/year, which is exactly what the offsite backup companies charge. I checked BackBlaze and CrashPlan and they're both $60 for one year for one computer.
I thought it might be interesting to see if I could write to the drive from two computers, and it works perfectly. I plugged the drive into a second Mac, ran the same installer from the Duet and I was able to drag and drop files from that Mac as well. I didn't try doing a SuperDuper! backup from both Macs (especially since my storage needs exceed 1TB) but I think it could work. That would make the deal for $60/year even better than the CrashPlan or BackBlaze pricing.
If you've got bandwidth limitations, you can pause syncing using the menubar app, but you can't do any kind of selective sync like you can on Dropbox. This might be a bad deal for some people, and definitely something to watch when you're tethering from your phone!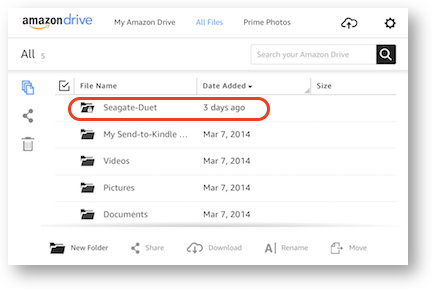 One of the things I like about many of the cloud services, including CrashPlan, is that I have access to my files from iOS. I haven't needed it often but every once in a while it has saved my bacon. Amazon's free Drive app for iOS works perfectly to access anything you put on your Duet Drive. It's pretty much exactly like using Google Drive or Dropbox on your phone or tablet. Pretty cool though if it was an entire backup of your Mac or PC.
One thing that is different from using other cloud services: things can live on the Duet Drive and not on your local drive. For the second Mac solution for example, you don't get synced down versions of everything in Amazon Drive, because they only live on the Duet Drive.
About the only thing I can find not to like about the Duet Drive is its persistence in asking me to log in. After a reboot, I had to log in via the menubar app yet again and once I asked to see inside the cloud drive, it made me log in there too. Sure wish it would ask once, or even have an option to stay logged in. Maybe it's dumb to stay logged in but that should be my choice. I lied, there's one more thing to not like – the Duet drive is only available in the US. Hopefully they'll expand that option in the future.
The Amazon Seagate Duet drive is available at a link in the shownotes for $99 and you'll be shocked to hear I gave you my Amazon Affiliate Link. Get one for yourself. And Uncle Elroy.