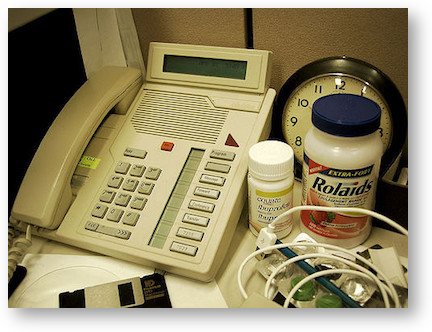 You know I do the podcast for the love of talking about tech. I get a big kick out of helping people and one of the ways I do that is with the tutorials I post on podfeet.com. I don't know how many people find them or get value from them. I do get comments on many of them, especially the tutorial I did on how to fix the AppleTV problem when it says it will take 7 hours to play rented movies. That one has evidently saved marriages and brought peace and harmony to many homes.
But every once in a while there's a story that makes all the work worth while.
A few years back, Lindsay lost a couple of voicemails from her phone that she wanted to retrieve. I went hunting to see if there was a way to pull them out of an old iTunes backup. I found a guy named Mike Reyes who had cracked the code and written a single Terminal command to extract audio files out of the SQlite database that is the iTunes backup. I turned it into a more detailed tutorial with screenshots and explanations for the less technical and of course gave him credit for the real heavy lifting. Lindsay got her voicemails back too.
This week a woman named Melissa wrote me a heartbreaking letter. She is not a listener nor a regular reader of the blog on podfeet.com, but in her quest for a solution she found my tutorial on how to retrieve lost voicemails. In her letter she explained that she switched from an iPhone to a Samsung Galaxy S7 and the Verizon rep had insisted that in the transfer between phones, her voicemails would be preserved. But the voicemails were lost.
These saved voicemails included several from her dad who no longer has the ability to speak. At this point in the story I decided I would do whatever was in my capability to get these recordings back for her.
Melissa is our people; she had not one but two iTunes backups for her iPhone. She ran the Terminal command in my tutorial against one of her backups. The command is supposed to crawl through the database and find any .amr (Adaptive Multi-Rate Audio) files and put any it finds into a folder on your desktop.
But when Melissa ran the command, nothing happened. Like any good user, she blamed herself for doing something wrong, like how she forgot to create the folder on her desktop the first time, and maybe that messed something up. She and I went back and forth several times trying different ideas, but nothing caused those voicemails to appear.
I finally thought maybe I should test the instructions myself to make sure they still work in Sierra. I hadn't actually run a local backup since the new Mac and iPhone so I made one and ran the command. No voicemails showed up in the prescribed folder. Then I realized I didn't have any voicemails. I called myself from another phone and like an idiot, answered my own phone. I'm a genius, aren't I? Anyway, I called myself again, resisted the primal instinct and let it roll over to voicemail.
I ran the command again, and again nothing happened. Now I was getting worried for Melissa.
Then I remembered that the initial problem Lindsay was solving was her desire to retrieve voicemails without spending any money. There is an app called PhoneView from the fine folks at Ecamm (ecamm.com/…) that promises for $30 to retrieve all kinds of data from your iPhone, including voicemails.
I ran the free trial and instantly knew why our voicemail retrieval via the Terminal wasn't working. PhoneView queried me for my password to unencrypt the backup! Once I authenticated in PhoneView, I was rewarded with all one of my voicemails fully available for saving forever.
I jumped back into the email thread with Melissa, and told her that PhoneView would very likely retrieve her voicemails if she knew here backup encryption password. I crossed my fingers and waited for Melissa's response. The next day I received this message from Melissa:
YOU ARE A GENIUS!!!! I HAVE THEM ALL BACK!!!! That app worked like magic. I wish I could give you a hug!!! They are all safely on my computer!!!! Thank you, thank you, thank you. A $30 app and you saved me!!!
xoxoxo,
Melissa
To those who over the years ask why I put so much time and effort into the podcast, now you know why.