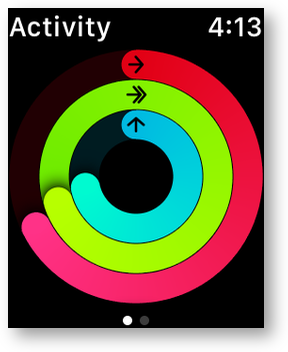 Over on the Facebook group (podfeet.com/facebook) there's been a discussion of the problem when an Apple Watch refuses to give Exercise credit in the Activity app. Using Activity is all about credit, so this is pretty important to Apple Watch users.
I started the discussion actually on behalf of fellow NosillaCastaway, Lindsay Tondee, aka Jibblies in the live chat room, aka Forbes's mother, aka my daughter. Here's an example of the problem. In one outdoor walk she had an average heart rate of 132BPM for 43 minutes, and her exercise circle only went 1/4 of the way around, or about 7 minutes (the goal is always 30 minutes). She rebooted both the phone and the watch but she still couldn't get exercise credit.
Denise Crown jumped in and said she'd seen the same problem. Denise found that if she used the indoor walk setting, or even "other", she WOULD get credit for the exercise time, that it was outdoor walk that wouldn't work properly.
Denise called Apple about it, and they suggested unpairing, doing an unencrypted backup to iTunes (why unencrypted?) and then to set up as new. This didn't fix the problem either.
Being a scientist, Lindsay dug in to do exhaustive testing. She was able to replicate Denise's results, that it seemed to be only outdoor walk that received no credit for exercise. When watchOS 3 came out, Lindsay and Denise both immediately jumped in to test, but still the problem persisted.
Shortly after watchOS 3 came out, Denise got a new phone and a new Apple Watch, and suddenly she got exercise credit on outdoor walks. She was frustrated though because now there was no control group – was it the watch or the phone that was the root cause.
Finally Lindsay did what most geeks do as the very last resort. She called Apple. Luckily she got a completely different answer than the Apple rep gave Denise. I'm proud of Lindsay in so many ways but I can't tell you how much it warms a mother's heart to realize that her daughter is as geeky at heart as she is. Anyway, here's Lindsay's explanation of the solution.
Apparently there is a calibration setting that you're supposed to do when you first get the watch, and I have no recollection of doing it. To reset, go to the Watch app on your phone, go to the My Watch tab, Privacy>Motion and Fitness>Reset Calibration Data. This will not erase your activity for the day (yippee!)

Then the important part: soon after that, go on an outdoor walk or run for at least 20 minutes (so maybe wait to reset calibration until right before working out). Make sure you have your phone with you so it can accurately capture your GPS. Don't putter around your home on this outdoor walk or else it'll think you've travelled 0 mi for 20 minutes (I think that's how mine got messed up). I went on a 20 min walk and it gave me 17 min of exercise, which I think is fair because I stopped for a few min to pick up 🐶 💩

Here's the support article: https://support.apple.com/en-us/ht204516
I'm so happy she finally got this resolved, and even more delighted that she documented all of it for the community! I also put this down as another reason to buy AppleCare.